BMO Tackles PDP Over Attacks on Ministerial Nominees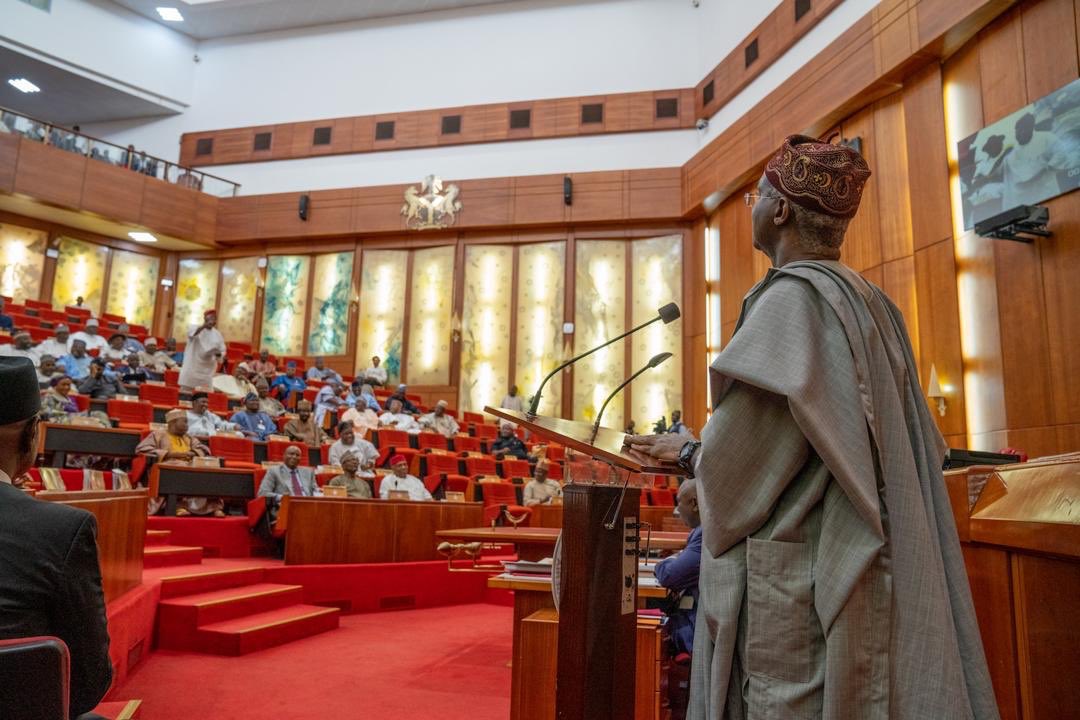 The Buhari Media Organisation (BMO) has described the Peoples Democratic Party (PDP's) allegation that several nominees on President Buhari's Ministerial list have cases of serious allegations of corruption against them as a new low for the PDP.
The PDP had earlier suggested that the list of the Ministerial nominees should first be sent to the Economic and Financial Crimes Commission (EFCC) for clearance before being considered by the Senate.
In a statement signed by its Chairman Niyi Akinsiju and Secretary Cassidy Madueke, BMO stated that the PDP has once again shown its proclivity for inanities and making unsubstantiated claims and allegations against the administration of President Muhammadu Buhari and its officials.
"Firstly, due to lack of knowledge, the PDP does not know that before a nominee is presented for Senate screening, he/she usually undergoes a rigorous security screening involving security agencies such as the National Intelligence Agency (NIA), Department of State Services (DSS), National Drug Law Enforcement Agency (NDLEA) and Economic and Financial Crimes Commission (EFCC). These agencies use the opportunity of the security screening to subject them to ''needle's eye'' scrutiny.
"Furthermore, the PDP has no moral justification to ''convict'' an innocent nominee when a court of competent jurisdiction has not done so, or has it forgotten the legal maxim that every accused is innocent until proven guilty? In the case of the nominees, none of them has even been accused of any crime as the PDP wanted Nigerians to believe.
"We want to remind the PDP that the nominees have enjoyed a bi-partisan support of the Senate, and this was done based on the Senators' confidence in the ability of President Muhammadu Buhari to act in the best interest of the country.
"This is contrary to the PDP era when some Ministerial nominees were tainted with corruption and their tenure in office proved that their appointments were undeserved. We are constrained to believe that the PDP is not in sync with its Senators on the screening as its position runs contrary to the total support which the nominees have received from the Red chamber."
BMO says it is gratifying that the President has selected the right team that will help him realise the ''Next Level'' agenda of the administration, "and in the next four years Nigerians will witness an unprecedented economic and infrastructural development in the country as the nominees are distinguished in their various fields of human endeavour."