Buhari's Early Transition Committee, An Article Of Faith – BMO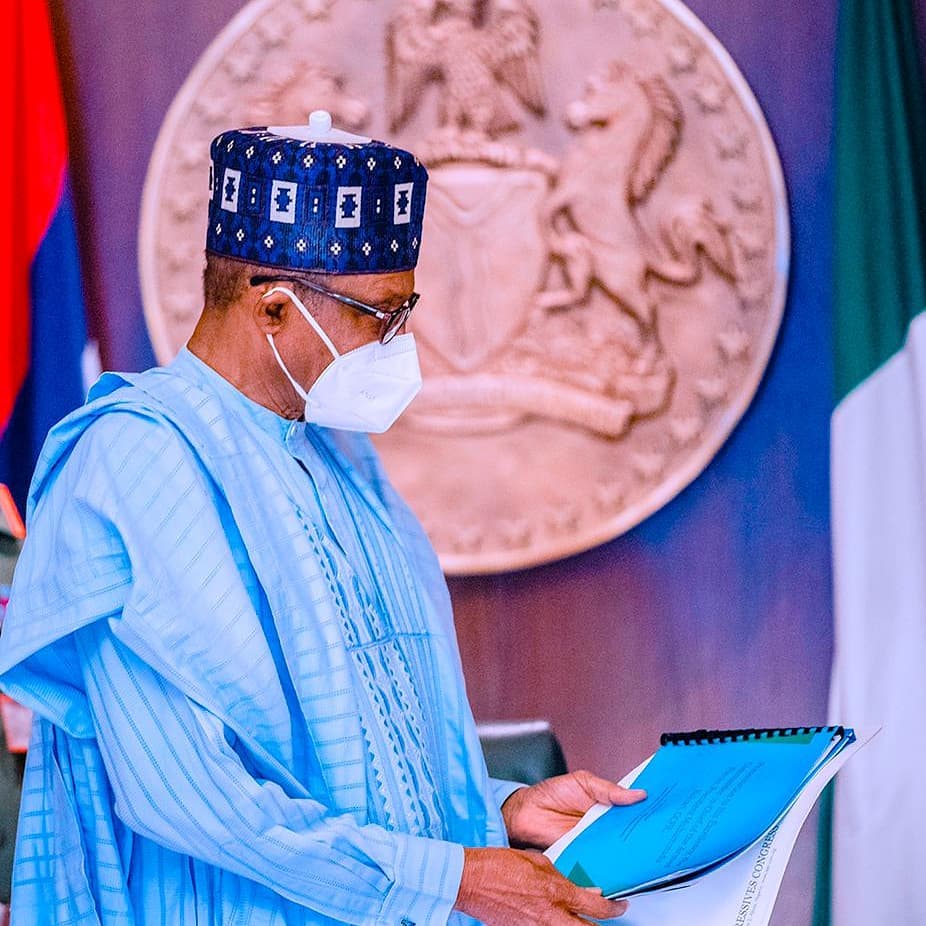 The Buhari Media Organisation (BMO) has described President Muhammadu Buhari's decision to set up a Presidential Transition Council long before the February 25 election as historic in so many ways.
BMO said in a statement signed by its Chairman Niyi Akinsiju and Secretary Cassidy Madueke that this is the first time a sitting President is establishing a committee to pave the way for a seamless transition of power from one administration to another, long before actual voting.
This, according to the group, shows that President Buhari is keen on ensuring that his successor gets a better transition to power than what he enjoyed in 2015.
"There have been two formal transitions from one administration to another since 1999, but it looks like that of President Muhammadu Buhari will go down in history as part of his legacy. 
"Firstly, the Presidential Transition Committee set up by virtue of Executive order 14 of 2023 and headed by Secretary to the Government of the Federation, Boss Mustapha, is the only one known in recent political history to have been put in place long before actual voting, irrespective of who emerges President.
"This more than anything is an affirmation of what the President had spent the last two years saying about his readiness to bequeath a legacy for posterity. 
"Not even former President Olusegun Obasanjo who prides himself as the father of modern Nigeria considered it necessary to put a proper transition committee in place at a time many Nigerians said he was more interested in a third term in office. 
"What Obasanjo set up was a 29-man Presidential inauguration committee and that was after his hand-picked successor, the late President Umaru Yar'Adua was declared winner of the controversial 2007 Presidential election. "It was now up to YarAdua to set up a transition committee to interface with government officials who were preparing handover notes for the new government", the statement added.
BMO noted that unlike the President Buhari administration's unpleasant experience with the transition committee of his predecessor, there is enough time for the incoming administration to have a good grasp of governance. 
"With more than three months to the handover date, we can say for sure that the handover process would be smooth.
"We dare say that the transition would be smoother than what the then President-elect Muhammadu Buhari experienced in the hands of the Peoples Democratic Party (PDP) which did not have handover notes ready as of May 14, 2015 that the transition committee said they would be available.
"In fact, it is on record that the handover notes were ready only few days to inauguration day and formally handed to Buhari on May 28.
"But this time around, this President is demonstrating his commitment to the ethos of democracy by providing enough time for the incoming administration to be abreast of the status of governance , policies and ongoing projects across all Ministries, Departments and Agencies (MDA).
"It is also a clear response to those who are still living in dreamland of assuming that President Buhari may not be truly committed to leaving office inspite of his clear-cut assurances at virtually every forum in the last one year",
The group also reaffirmed its stance that the President would leave the country better than he met it in 2015.