Buhari's Rejection of Peace Corps Bill Is Sound Reasoning – BMSG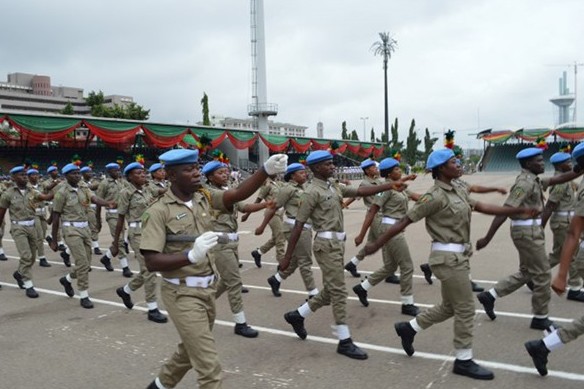 Refusal of President Mohammadu Buhari to sign the Peace Corps bill passed by the National Assembly is in the national interest, anchored on the need to avoid proliferation of security agencies and unnecessary overlapping of their functions.
Taking this position in a Press Statement in Abuja this week, the Buhari Media Support Group (BMSG) emphasized the need for Nigerians and federal lawmakers, to appreciate the restraint exercised by President Buhari in refusing assent to the Peace Corps (Establishment Bill) 2017, and to shun any form of dissention against the President's action.
In the statement signed by the Coordinator Austin Braimoh and Secretary Cassidy Madueke, the group says it stands by the reasons adduced by the President for rejecting the Bill, "taking into cognizance his concern that Peace Corps, if created
by law, would in no small measure, duplicate the functions of the Nigerian Police which constitutional role of providing security at the grassroots is already being complemented by the Nigerian Security and Civil Defence Corps (NSCDC).
"To us, the President could not have accepted to impose additional financial burden with the government through a new security outfit being canvassed, given that the existing security agencies have at the moment been struggling with financial constraints  .
The group therefore appealed to sponsors of the Peace Corps Bill in the House of Representatives to reconsider their threat of working to over-ride the President's veto of the Bill, "as doing so will expose them as having ulterior motives in ensuring that the Bill becomes law by fire by force.
BMSG recalled that the Peace Corps has been in existence since 1998 when it got registered by one of its founders, with the stated objectives of capacity building for youth development, empowerment in agriculture; peace, education and conflict resolution. "We believe that nothing stops it from continuing to operate as a voluntary organisation to fulfill its aims.
"In advanced economies, organisations such as Peace Corps operate on voluntary basis, making huge impacts in the societies in very diverse ways without necessarily transmuting into government outfits.
"Peace Corps over the past few years of its existence has been enmeshed in crises and controversies, getting into conflict with security agencies, which viewed its existence as questionable. This is needless in a country like Nigeria that is currently battling with security challenges.
"It is against this background that we salute the courage of President Buhari to withhold assent to the Bill on Peace Corps, his action having demonstrated that he has a good grasp of the incongruities surrounding efforts to pass the Bill into law."