How Buhari Lifted Over 5 Million Nigerians from Poverty – BMO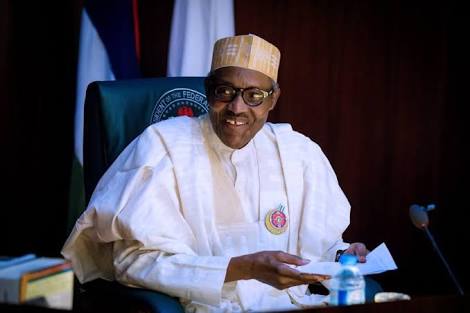 President Buhari's goal to lift 100 million Nigerians out of poverty in 10 years is on course. According to the Buhari Media Organisation (BMO), the President's success in lifting five million Nigerians out of the poverty bracket in a short time is quite commendable and a sign of greater things to come.
In a statement signed by its Chairman, Niyi Akinsiju, and Secretary, Cassidy Madueke, the group stated that the Buhari-led administration had put in place policies, since it came into power, targetted at eradicating poverty and improving the lives and welfare of the Nigerian people.
"The Buhari administration put in place the Social Investment Program (SIP)aimed at tackling poverty, unemployment and improving the living standard of Nigerians. Within the last three and a half years since the program has been operational, it has successfully impacted the lives of over 12 million Nigerians, directly and indirectly.
"The program, with its four components, has provided employment to hundreds of thousands of local farmers through the Home Grown School Feeding Program. These farmers are the suppliers of farm products that are used to feed the over 9.5 million children this government is feeding in our public primary schools.
"The Conditional Cash Transfer program which simply gives a stipend to the poorest of the poorest families in Nigeria, has given a new life to over 350,000 Nigerian families that were far below the poverty line before this administration came on board. With N10,000 given to them every two months, they now have more disposable income; they can now buy new clothes, improve their hygiene and send their children to school.
"This sum, put into the hands of caregivers of these over 350,000 families, has rescued these families, with at least four beneficiaries per house, from the claws of poverty and has given them new life and hope."
The group noted that the GEEP loans the Buhari government has been giving to traders, businesses and farmers has reached over 2 million beneficiaries.
"The thing about these loans is the domino effect of their impact. Traders now have more credit, they can now expand on their businesses. As they expand on the businesses they grow, they can help people around them. The lives of beneficiaries who they support improve as well.
"There is also the N-Power Program that has provided employment to 500,000 previously unemployed graduates."
BMO noted that the impact being made by the administration was being felt at the bottom of society's pyramid, with the poorest Nigerians finding succour through these programs.
BMO stated further that President Buhari's statement that with good leadership Nigeria can lift 100 million Nigerians out of extreme poverty, whether deemed ambitious or not, was practicable.
"President Buhari had emphatically said that with good leadership 100 million Nigerians can be lifted out of extreme poverty, and with his good leadership he has started this journey and steady progress is being made."