REVEALED: CCB Documents Show Zamfara State Governor, Lawal Declared Cash Assets Of Over $5 Billion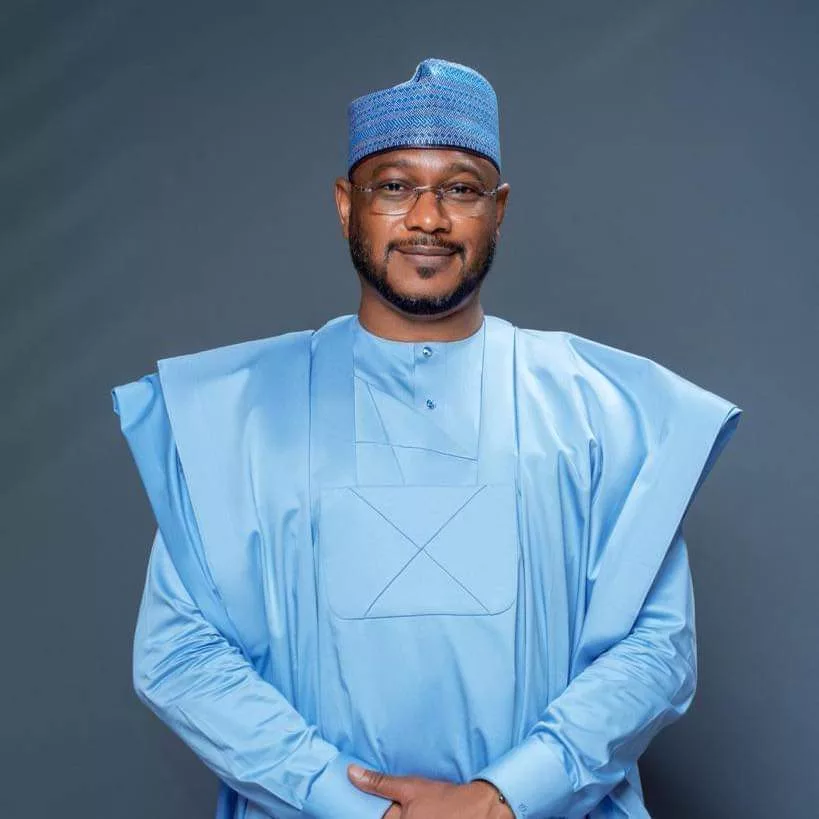 In the wake of calls by anti-corruption crusaders seeking a probe into the submissions made by Zamfara State Governor, Dauda Lawal to the Code of Conduct Bureau, the Anti-Corruption Watch in Africa can authoritatively report that it is in possession of documents that show records of the former First Bank Executive Director's filings at the Code of Conduct Bureau claiming to have billions of dollars in cash.
According to the Code of Conduct Asset Declaration Form for Public Officers filed by Lawal Dauda, with date of birth stated at "02/09/1965," Dr Dauda Lawal claimed to be a Business Man before being elected into the Office as Governor.
In the column for Details of Assets, Dauda Lawal claimed to have three different dollar accounts in First Bank, totalling the sum of $5,000,029,220.35 (Five Billion Twenty Nine Thousand Two Hundred and Twenty Thousand Dollars and Twenty Five Cents) as at the 23rd of May 2023. He claimed that the source of these funds are from Personal Income and "Proceeds of Business."
The Governor also had about N500 million in his Guaranty Trust Bank Naira account, with another $12 million in Guaranty Trust Bank Dollar accounts.
The Code of Conduct Bureau is an anti-corruption agency of the Federal Government of Nigeria, set up to check corrupt practices by public officials and in the conduct of government business. Asset Declaration is a mandatory requirements for all Public Officials, where they state their current appointment, their assets in cash, in the bank (whether in Nigeria or abroad), landed properties, moveable properties and assets (whether in Nigeria or abroad), securities and bonds, and also assets of wives and children, as well as how they were acquired.
The contentious sum of over $5 billion unexplained personal income has raised flaks and suspicion of Dr Dauda Lawal's source of wealth as well beliefs that this may be a ploy to create an avenue for what anti-corruption campaigners describe as "Pre-emptive Looting".
The $5 billion sum lodged in his First Bank account (See Below for Form) amounts to over N4.7 trillion Naira (using N950 – $1m as exchange rate).
For Dauda Lawal to have over N4.7 trillion in earnings from his business, he is deemed to be among the top 5 richest Nigerians, however with no verifiable source of business that could have produced such wealth, asides a relationship with the embattled fugitive, and former Minister of Petroleum, Diezanni Allison Madueke, who is wanted for allegedly looting billions of dollars from the country's coffers.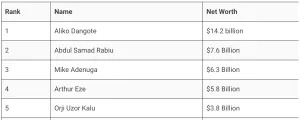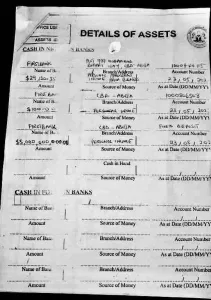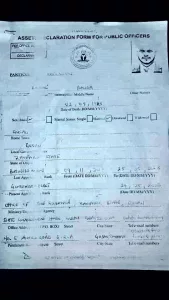 A source within the Anti-Corruption agencies who asked not to be mentioned noted that this is a legitimate call for investigation by the anti-corruption agencies as well as the Code of Conduct Bureau.
"When we saw the reports at first, we were taken aback. I shared it with my superior and she said we need documents to prove this. On seeing the declaration form you just sent to me, I can say that we have a case here.
"I believe that the various anti-corruption bodies will swing into action. They do not have to put it on the media, but I can assure you that they will begin to investigate these huge allegations."
The Anti-Corruption Watch in Africa notes that it would take Dauda Lawal to have earned N222 million every day of his life for the past 58 years to have an income of N4.7 trillion Naira.
Reporting by Anti-Corruption Watch in Africa