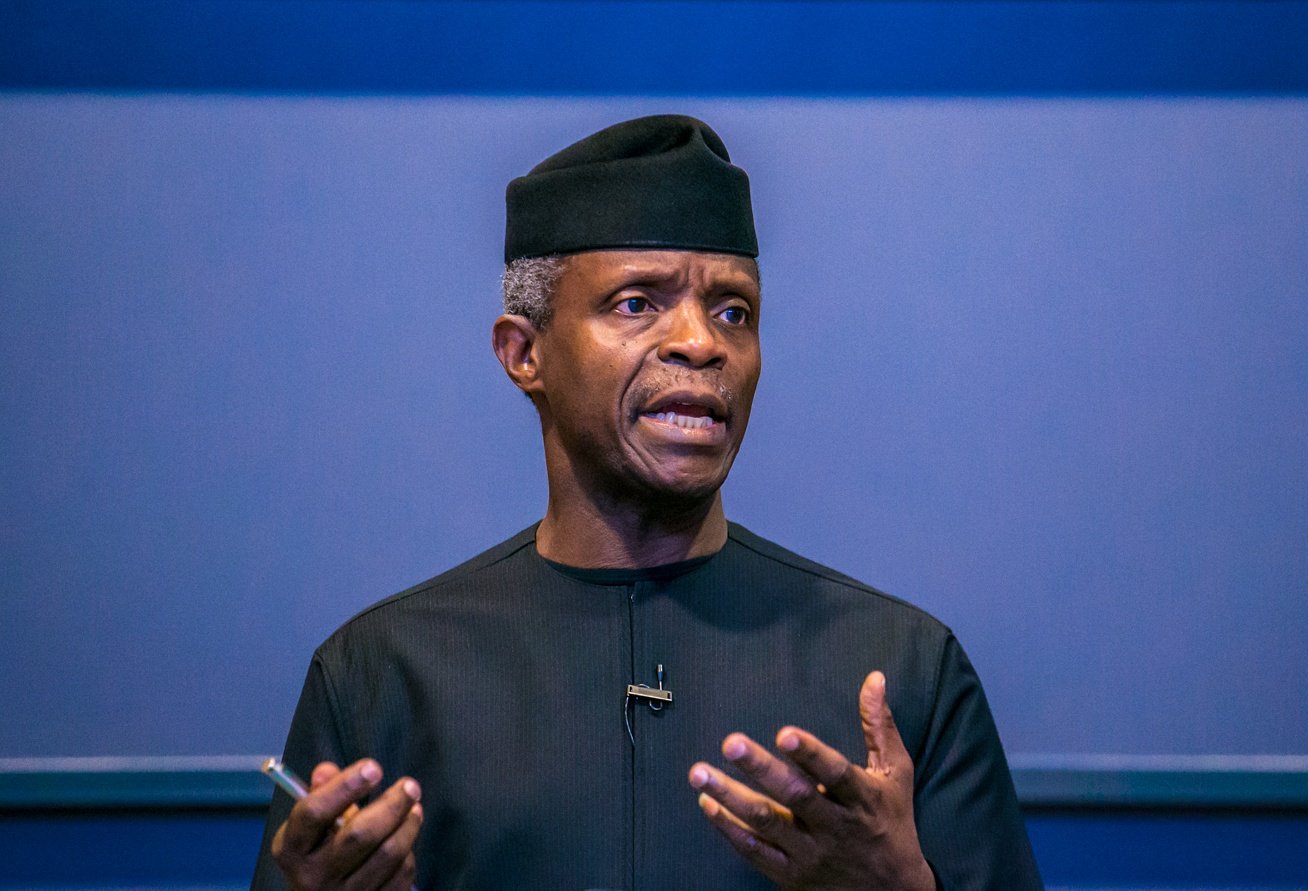 The Vice President, Prof.Yemi Osinbajo has said that, "the problem with our country is not a matter of restructuring and we must not allow ourselves to be drawn into the argument that our problems stem from geographical re-structuring".
He made this known in an open letter to the Editor of Premium times in respect to a piece in their publication titled "Osinbajo got it wrong on Restructuring" purpotedly written by former vice president, Alhaji Atiku Abubakar.
Prof.Osinbajo said, " I rejected the notion that geographical restructuring was a solution to our national problems".
"Geographical restructuring is either taking us back to regional governments or increasing the number of states that make up the Nigerian federation".
He recalled that, "the 2014 National conference actually recommended the creation of 18 more states" but refuted that, "with several states struggling or unable to pay salaries, any further tinkering with our geographical structure would not benefit us".
The VP opined that, "we should rather ask ourselves why the states are underperforming revenue and development wise".
He descanted thus; "I gave the example of the Western Region (comprising even more than what is now known as the South-West zone), where, without oil money, and using capitation tax and revenues from agriculture and mining, the government funded Free education for over 800,000 pupils in 1955, built several roads, farm settlements, industrial estates, the first TV station in Africa, and the tallest building in Nigeria, while still giving up 50% of its earnings from mining and minerals for allocation to the Federal Government and other regions".
Prof.Osinbajo then argued that, " what we required now was not Geographical Restructuring but Good Governance, Honest Management of Public Resources, Deeper Fiscal Federalism and a Clear Vision for Development".
He reiterated that geographical restructuring is not an answer to Nigeria's socio-economic circumstances because it would only result in great administrative cost, but there can be no doubt that we need deeper fiscal federalism and good governance.
The Vice President stated concurrently that, "Alhaji Atiku's concept of restructuring is understandably vague, because he seeks to cover every aspect of human existence in that definition".
"He says it means a cultural revolution". "Of course he does not unravel this concept".
"He says we need a structure that gives everyone an opportunity to work, a private sector driven economy".
" Yes I agree"
"These are critical pillars of our Economic Recovery and Growth Plan (ERGP), including our ease of Doing Business Programme".
Prof.Osinbajo added that, "If, however, this is what he described as restructuring, then it is clear that he has mixed up all the issues of good governance and diversification of the economy with the argument on restructuring".
The Vice president concluded that, " In the final analysis, restructuring in whatever shape or form, will not mean much if our political leaders see public resources as an extension of their bank accounts".
"This, I believe, is the real issue".