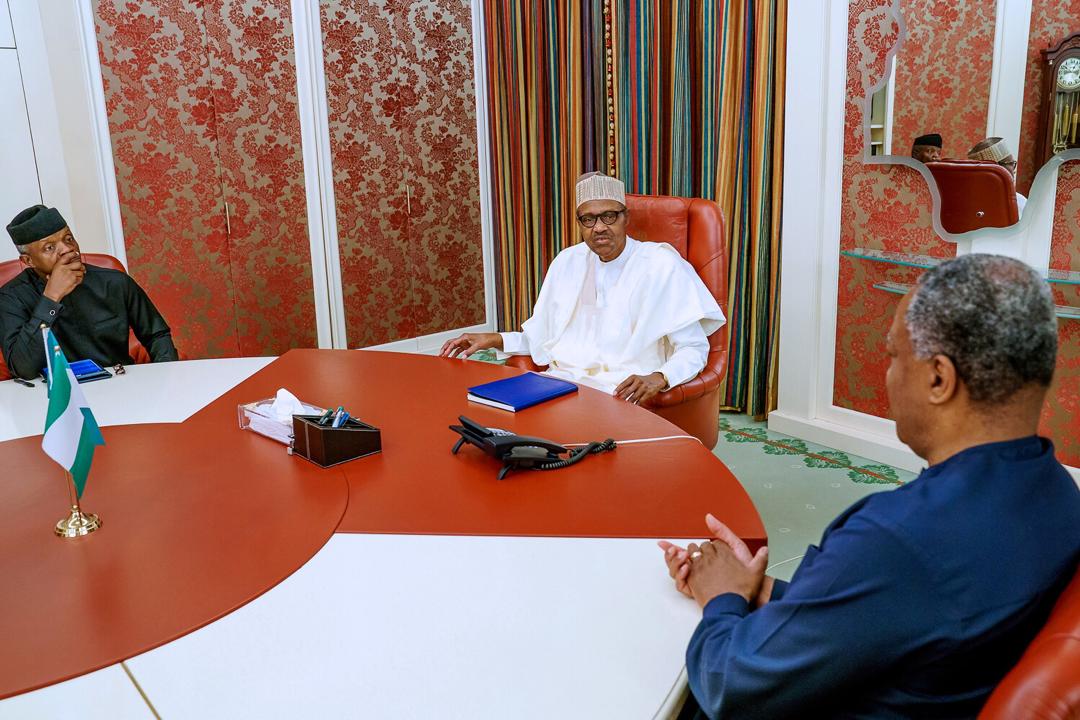 The last few days have been painful for Nigerians and other foreign nationals living in South Africa. Two people have been confirmed dead, businesses have been destroyed, properties burned down and security officials say they are finding it hard to calm the violence. The reason for the xenophobic attacks on Nigerians is largely due to poverty, growing inequality, high level of unemployment and lack of opportunities; the South African denizens who are victims of these believe immigrants, especially Nigerians, are taking up their opportunities and have resorted to violence.
President Buhari in a strongly worded statement expressed his displeasure over the treatment of Nigerian citizens, condemning possible negligence on the part of law enforcement agents in South Africa and their failure to protect the lives and property of Nigerians. He also instructed his Minister of Foreign Affairs, Geoffrey Onyeama, to summon the South African High Commissioner to Nigeria for discourse on how to ensure safety of lives and property.
The Minister had the previous day taken to Twitter on the issue. He wrote: "Received sickening and depressing news of continued burning and looting of Nigerian shops and premises in #SouthAfrica by mindless criminals with ineffective police protection. Enough is enough. We will take definitive measures. @NigeriaGov @DigiCommsNG @GovernmentZA @DIRCO_ZA". He later shared photos of his joint press conference with the High Commissioner of South Africa to Nigeria, Bobby Moroe, where he demanded compensation for affected victims and family members, as well as justice by prosecuting those involved in perpetrating these attacks.
The Nigerian Government via its Twitter handle did not spare words too, a tweet from the official handle with the phrase "Enough is Enough" attracted thousands of retweets and engagements.
The Federal Government has already despatched a Special Envoy to convey to President Cyril Ramaphosa the countries displeasure of the killings of Nigerians, and to register that they have to pay for the losses of lives and properties. One of the highest forms of registering displeasure in a diplomatic setting. They are expected to arrive Pretoria latest Thursday, September 5, 2019.
The dispatch of a special envoy is akin to sending the highest rank of diplomatic representation to another country.
Vice President Yemi Osinbajo, at the end of an event he attended in Kano addressed the press with a stern face condemning the xenophobic attacks against Nigerians in South Africa, deeming it as unfortunate considering the role Nigeria and Nigerians played in pulling down apartheid. He also cited the fierce attacks as completely contrary to the ideals of all great South African leaders, many who gave up their lives for the country's emancipation. Professor Osinbajo added that 'Besides, these acts of bigotry are entirely contrary to the very ideals that all the great South African leaders, including the present President fought for, and for which many gave their lives.' He further expressed his worries and the government's plans to take this up with the right authorities in SA in order to ensure we bring an end to these attacks, one he calls 'absolutely unacceptable and unconscionable.
The Federal Government through the Minister of Information has drawn the line reiterating that it will no longer condone the mistreatment of Nigerian citizens in South Africa. However, the Federal Government has appealed to Nigerians not to attack South African companies operating in Nigeria in retaliation for the ongoing xenophobic attacks against Nigerians in South Africa.
Several Nigerians and groups have called on other citizens to boycott South African products and companies, including DSTV, Shoprite and MTN. They are also demanding that the Vice President withdraw from the World Economic Forum event in Cape Town coming up later this week. This request drives many pertinent questions, one of which is: In a world where diplomacy is urgently required, more than ever, should the Vice President boycott like other African leaders have announced to do, or rather should he attend and make the anger of Nigerians known in person, on South African soil?
Nathanniel Adoji is a journalist and public affairs commentator.