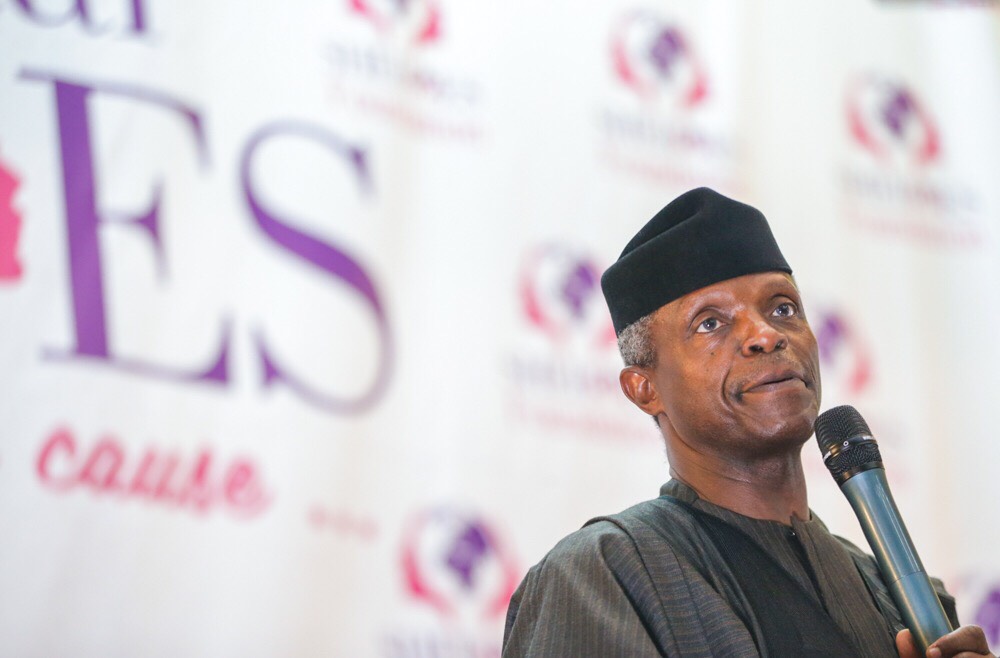 Osinbajo: As corruption fights back 
Vice President Yemi Osinbajo's consistency in talking about and exposing the massive corruption that took place before the Buhari government came on board in 2015 is largely responsible for the coordinated attacks against his person and office in recent days. 
Apparently, those fingered in the various graft cases are unhappy and have resolved to malign the Vice President through whatever means possible, including planting lies in the media just to discredit and portray Professor Osinbajo as corrupt, dishonest and untrustworthy. The grand plot is simply to divert attention from government's resolve to name and shame those who looted the nation's commonwealth. 
So, Osinbajo, being one of the custodians of verifiable facts and figures about graft perpetrated by the last administration, has become their prime target. These guys are not comfortable with the way and manner the VP exposes all that transpired throughout the period the PDP was in power. 
Unfortunately for them, the Buhari government, through statutory government agencies, has expressed its readiness to fight graft and ensure that those who shortchanged the country face the consequences of their actions.
The allegation of illegal authorisation of release of funds for emergency activities brought up by the House Committee on Emergency Preparedness against the Vice President is a deliberate plot to smear the name and integrity of the VP because Section 43 of the same Public Procurement Law they referred to made provision for the such swift response in the case of an emergency situation. Osinbajo who was then the Acting President had to make those approvals to respond to life-threatening, acute food shortages involving IDPs in the northeast.
The allegation that the contracts were not also fully delivered is also false because the monitoring process involved all relevant government agencies and reputable international NGOs and United Nations agencies.    
This is a clear example of corruption fighting back. Given his background as a reputable lawyer, he cannot be ignorant of our procurement laws and approval for release of funds. So, the allegations are as baseless and hollow as they come.
Without fear of contradiction, though a human being, Professor Osinbajo is the wrong person to accuse of corruption in whatever guise. This is one big lie that cannot stand at all. Even his accusers know too well that Vice President Yemi Osinbajo is a man of pristine character and integrity who is guided by love for God and humanity.
Like his boss, President Buhari, Professor Osinbajo has never been involved or mentioned in any corruption case since his foray into partisan politics. The records and facts are there for all to see. Undoubtedly, the VP maintains a clean sheet and record as far as public service is concerned.
Yunusa Abdullahi