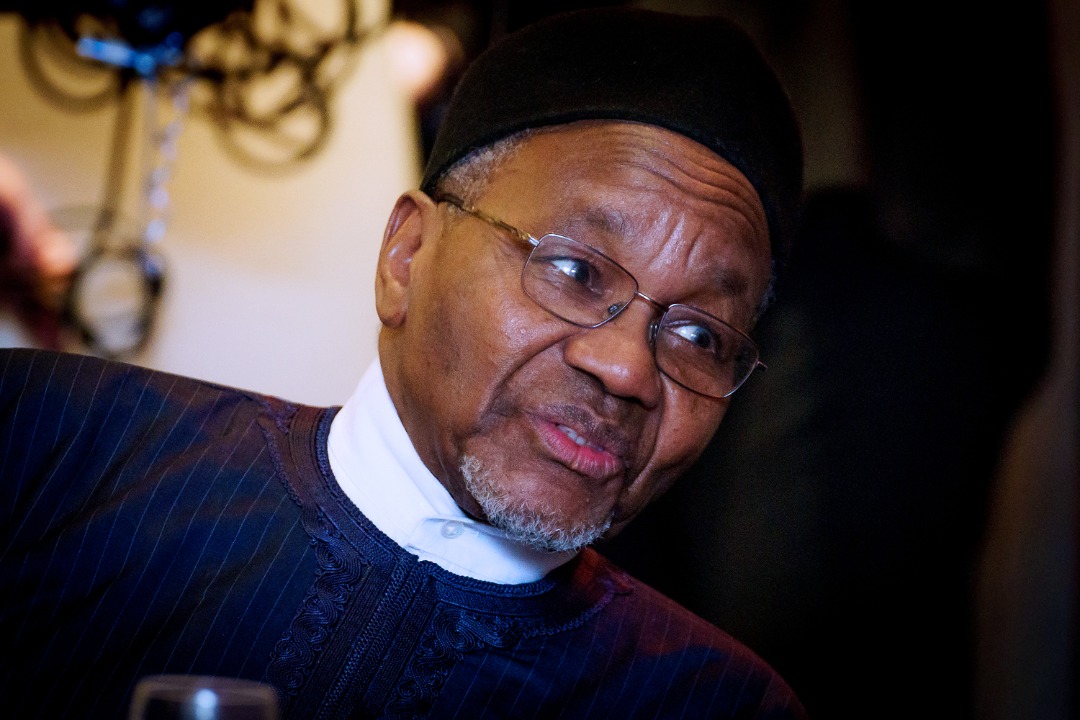 At 80, a man who has worked hard, lived right, and has maintained a path worthy of emulation should celebrate it, especially while he is on earth and not in heaven, and in the most glorious fashion. He deserves it. He has earned it. He has worked for it. And the trail that he has blazed behind is testimony enough that this right. Beyond the path of integrity that he has led, he has also earned wealth, enough for a fourth generation, yet he does not flaunt it. That is Mallam Mamman Daura.
Before most of those who today have picked up their gadgets to pour criticisms on the celebration of Mallam's glamorous 80th birthday were born, Mallam Mamman Daura was wealthy and very well to do, so much that he was training the children of his friends in schools abroad. Yearly, as his children have said, he would take the family on vacations to choice destinations across the world. And this was not with stolen funds like the Diezannis who today are the very bad samples of what wealth seems to be.
Anyone who grew up in the North, in the late 60s, 70s and perhaps early 80s must have heard of Mallam Mamman Daura, especially those who were acquainted with the elites and their intellectual camaraderies. He was appointed an Editor at the New Nigerian Newspaper at 29. With his remarkable intelligence, and uncommon use of the English language it was doubtlessly easy for him to rise to become Managing Editor of the newspaper.
To the Generation X and the millennials, the name New Nigerian Newspaper may not ring a loud sounding bell. Especially in a time that the study of history is almost absent in our schools. But the Baby boomers of the North know better: The New Nigerian Newspapers was the newspaper in white-hot demand in their days. It was revolutionary; it spoke to policies; it defied the military rule; it infuriated governments; and one of the strongmen of its engine room that made this happen was Mallam Mamman Daura.
When he stepped down from its leadership after the paper was taken over by the then Military government, he took to business and thrived like he had the Midas touch. Anything he touched would blossom. Mallam Mamman set up various businesses across the North, in furniture and textile, and they blossomed. He set up Kaduna Aluminium Limited too. He was a board member of big business like Dunlop, Hegemeyer, and APICO Insurance, and at one point or the other was chairing the boards of several textile firms.
Mallam Mamman Daura has earned his right to flex. He has spent the most part of his fourscore years on earth working hard and tilling his field, it is time for him to reap what he has sown.
A lavish birthday in London with less than three dozen of family, children, grandchildren and friends is in fact modest for a man that has put in so much to creating and making wealth. He might as well have taken a holiday and rented for himself, his family and loved ones an island in the Caribbean to host this deserved soiree. And it would be right, even by the standards that the Bible in 2nd Timothy 2 verse 6 had set when it said: "And hardworking farmers should be the first to enjoy the fruit of their labor."
It is confusing how those who have chosen to criticise Mallam Mamman's celebration acted mute when the likes of Diezanni, Aluko, Mompha and even those with legitimate wealth like Mallam, have had ten times more ostentatious parties, on yachts, private jets, and the likes.
Yet I do not blame them. Mallam Mamman Daura is fortunate, yet unfortunate, to be the nephew of President Muhammadu Buhari, another man who lives an austere life that does not measure to the abundance of his achievements, so all eyes would be on him. He would be seen – like most people see those around governments – as one who is funnelling the wealth of the government to fuel his lifestyle. But that is a world apart from the truth. If Mallam Daura wanted to make his riches from the government's purse, he would have done that a long time before now when his Uncle was in charge of the Petroleum Trust Fund. It is the burden he must however bear. But those who know him would tell you, he has a thick skin. The hits from the critics come, and like arrows to steel, they hit and fall to the ground, and he is unscathed.
Mallam Mamman has earned for himself a place among Kings. Yet he lives a modest life. If there are people whose character we should emulate, he is one of such.
For the critics whose stock in trade is to talk and do nothing, who have not and cannot attain half what Mallam Mamman Daura had in his youth, I leave you with the truism of the scriptures in Proverbs 14 verse 23: "All hard work brings profit, but mere talk leads only to poverty."
Mohammed T. Abiodun is a writer and collector of historical texts.