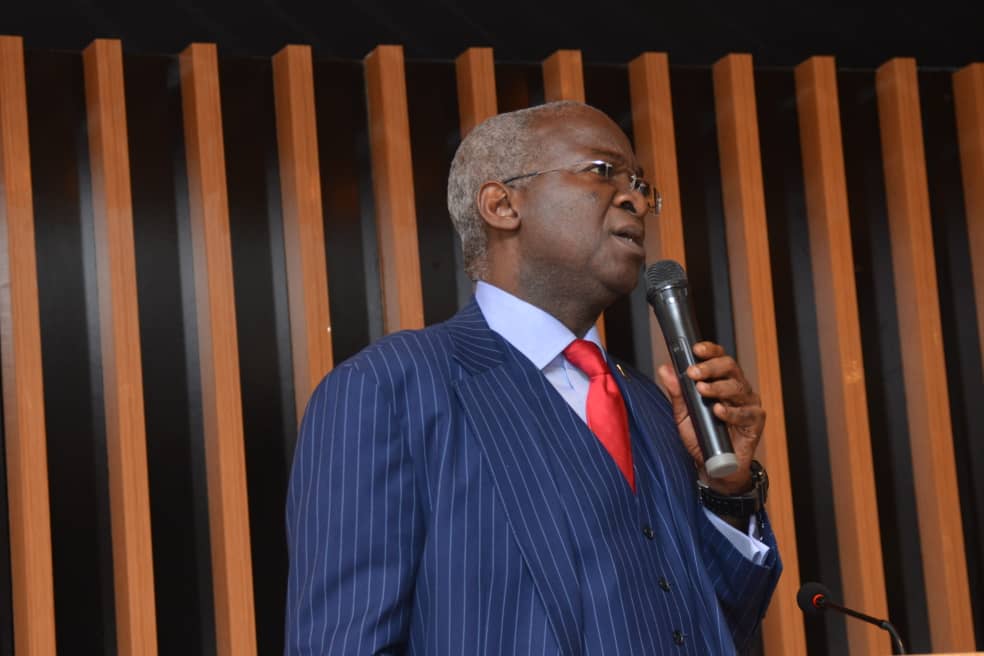 Babatunde Fashola, the minister of works and housing, was quoted to have said "the roads are not as bad as they are often portrayed. I know that this is going to be your headline, but the roads are not that bad."
Fashola spoke with state house correspondents on Wednesday after the federal executive council meeting.
Here is what he said about our Nigerian roads said;
Problems is headline news for you but i think the balance is also to show that not all of the road is and because the focus is on the bad part but you owe Nigerians whose taxes we use to also show them that some work is going on. Because it is not all of Nigeria's roads that are motorable. On the Benin-Warri road for example, many sections of it are motorable, it is a part that has caved in and collapsed and that is where the pain is and that is what we will respond to.
Same thing on Lagos-Ibadan, same thing on so many parts of the road and i think it is important to have that balance in order even to encourage people to have hope in the country because it is not as bad as sometimes we portray it. (that is your headline, we know) But it is important to let them know that on a 100km stretch maybe 10-15 % is bad because you actually drive to that point before you feel the pain.
Here is the video
The Minister of Works and Housing, Mr Babatunde Fashola, on Wednesday, commented on the state of Nigerian roads.

Mr Fashola was speaking after the Federal Executive Council meeting in Abuja on Wednesday.

Are Nigerian roads getting better?#Fashola #NigerianRoads pic.twitter.com/G3floGSBrG

— Channels Television (@channelstv) November 7, 2019