There are Millions of Nigerians who have not Tasted Corruption – Dogara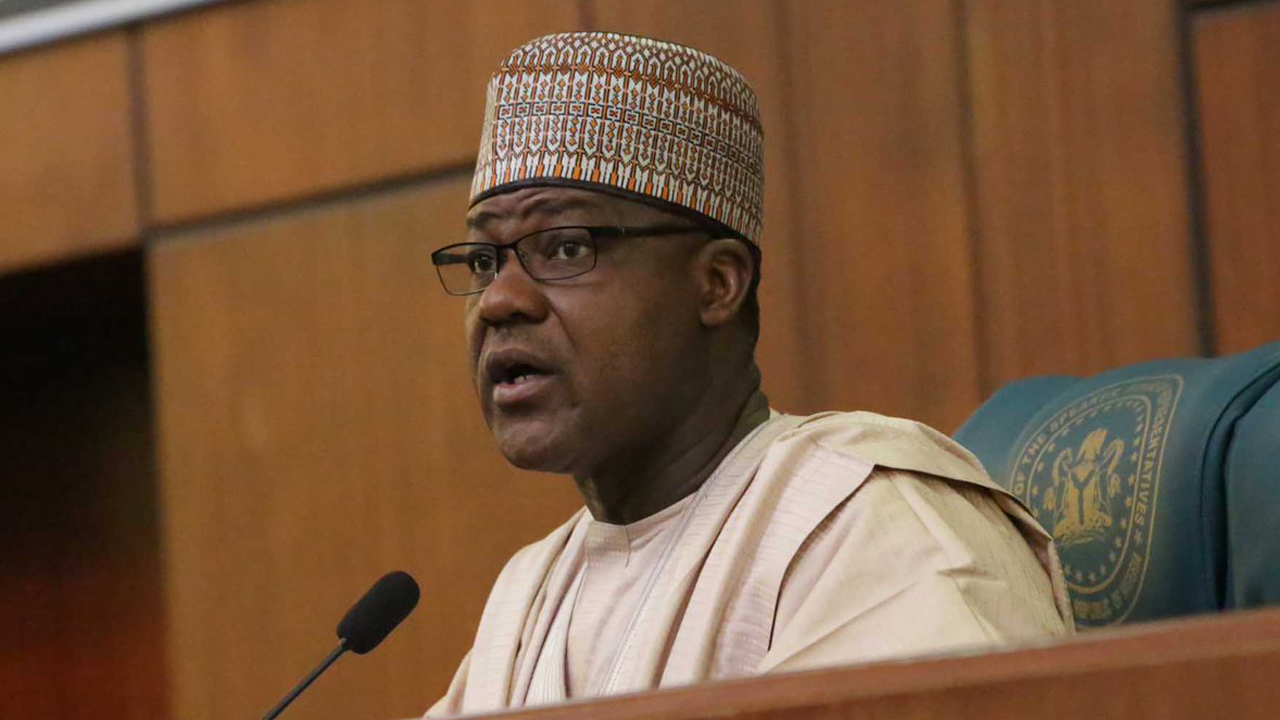 There are millions of Nigerians who have not bent their knees to the god of corruption- Dogara
.. Says National Assembly helped fund new EFCC head office project.
Goodwill message delivered by His Excellency Rt. Hon. Yakubu Dogara, Speaker House of Representatives Federal Republic of Nigeria at the official commissioning of new headquarters of the Economic and Financial Crimes Commission on Tuesday May 15, 2018
It's such an honour to stand here before you, indeed before Mr. President and on behalf of the National Assembly to deliver this goodwill message on this important day of the commissioning of the Head Office of the E.F.C.C.
For me it's a fulfillment of a long desire. When I first came here this building was a mere skeleton, I had said with the commitment of the President to fight corruption, anyone who had gone to the former Head Office of the E.F.C.C as if you're a foreigner visiting Nigeria for the very first time, the impression you'd leave with is that the fight is a joke, sort of. Because we didn't have a building that represented the seriousness with which the fight against corruption was attached. I am happy to say to Mr. President that by this singular effort, he has demonstrated that he has put his money where his mouth is. I am happy to say that it's through the support of the National Assembly that funds were put together to complete this institution and I can assure you of our continued commitment to supporting the fight against corruption.
Now first of all I came here just last week when I made a statement to the effect that if structures, world-class facilities such as this can fight corruption, then we can go home and be assured of winning the war against corruption. As important as this Head Office is however, it's just like a computer, you can have a first-class hardware, but if the software is not good, you don't have a computer. So emphasis must now be moved to those wonderful men and women who are sacrificing so much in order to ensure the war is sustained and won. We expect that the officers of the E.F.C.C should be angels, that is not a misplaced expectation, except for the reminder that angels live in heaven, they don't live in hell. When you have an angel banished to hell, he's now a demon, and demons cannot lead this fight. We have the active responsibility, and should take measures to insulate men and staff of this agency from temptations, that is by ensuring a practical means of engagement and service for them.
The last thing I will say is that this is perhaps the most important venue from which we must begin to change the narrative about corruption in Nigeria. The Chairman made a statement about a reference that was made of Nigeria as a fantastically corrupt country. Incidentally that statement was made in a city that is the home of the inflow of a lot of illicit funds. The person also stated that Nigeria leads the world in criminal enterprise, In fact that in the University of Lagos you can study and major in credit card fraud. That's the narrative out there, but that must change due to the fact that we have sitting before us here a President who has won global acclaim as being corrupt-free. I can tell you that he is not alone in Nigeria, there are millions of Nigerians that we come across day by day who are corrupt free. As a representative of history, a prophet cried to God that there was no pure Prophet any more, that they had all bent their knees to baal. God replied this Prophet that He had reserved in that city thousands who had not bent their knees to baal. There are millions of Nigerians who have not bent their knees to the god of corruption, that fact I must emphasize. I want to thank all of you for coming, and I pray that God bless the President, bless you all and bless the Federal Republic of Nigeria.
Thank you.