[NEWS EXTRA] Was There Really A Stock Market Crash On The Heels of Buhari's Declaration To Seek Re-election?
Watch the stocks today ...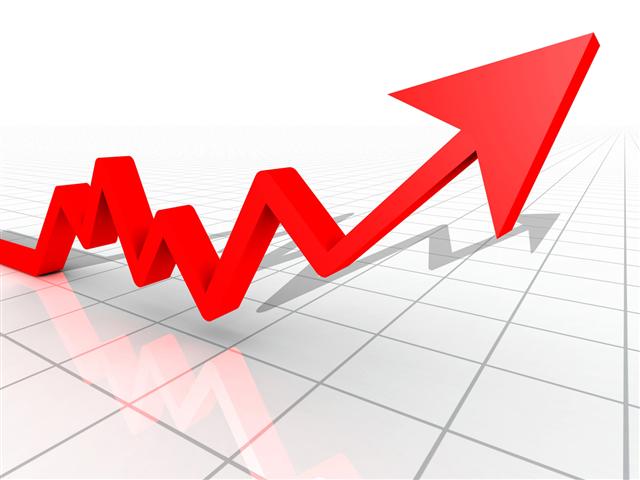 Tuesday, 10 April, 2018, some news sites published a news item indicating that the Nigerian Stock Exchange recorded a market crash on Monday, 9 April soon after President Muhammadu Buhari declared his intention to seek re-election back to the office of the President that he occupies at present in the 2019 Presidential Election.
This reading of the Stock Market activities of Monday 9 April, is not only mendacious but outrightly mischievous. The Stock Market had been recording more of price/index decline over the last two weeks mostly on account of investors taking profits or dumping their holdings in consequence of disappointing fourth quarter results from highly capitalised quoted companies.
The major reason for the general price decline of the Stock Market on 9 April was LaFarge Wapco's unimpressive fourth quarter Profit Before Tax loss stated at – N35 Billion compared with a Profit Before Tax of N17.5bn in Q4 2016.
In response to this poor result and, of course, the continued profit taking by investors, the market recorded a marginal decline to -1.01% reflecting the continuation of the trend on Friday, 6 April when it returned a -08% decline.
Interestingly, none of these news sites had acknowledged the policies deployed by government to drive the upward movement of the Stock Market starting in April, 2016 from about 24,000 points to more than 43,000 points.
One wonders why investors that had gained more than 43 percent in stocks capital appreciation over the last 11 months on an Exchange that was declared one of the top four best performing Stock markets in the world under the same President Muhammadu Buhari, would now fret over the declaration of the same President to seek re-election?
The Stock market does not work that way, rather, it shows appreciation for good work and shock for bad news. PMB's declaration in this regard is a certain good news. One is sure that we will witness investors' appreciation of the President's declaration going forward. Watch the stocks go up again.