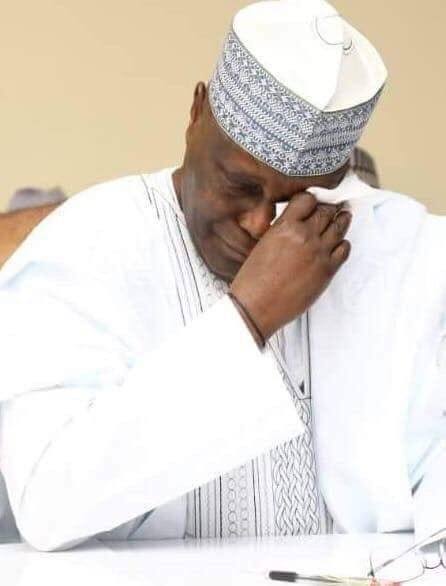 The Presidential Candidate of the Peoples Democratic Party Atiku Abubakar is about to concede defeat to President Muhammadu Buhari of the All Progressives Congress (APC).
This was after the President took what seems like an unassailable lead in early results from the rescheduled Presidential and National Assembly elections.
The Former Vice President dropped hints of his intention to make an early phone call to the President during an unscheduled meeting with his close aides on Saturday evening.
Atiku Abubakar told his aides he's seriously thinking of an early communication with Buhari who is looking very much likely to emerge winner of the presidential election, however, a number of his closest aides are not favourably disposed to that yet.
What may have further pushed the PDP Presidential candidate to the brink of conceding is the jubilation that greeted the loss of his Ajiya ward in Yola North Local Government Area to President Buhari.
The PDP Presidential candidate had not only lost his polling unit in Adamawa state to President Buhari but also did not do well in most of the voting centres in the centre.
In addition to this is the manner the Director General of his campaign council Bukola Saraki lost in virtually all the polling centres in his stronghold of Kwara Central.
To make matters even more constraining for Atiku is the unexpected thrashing of former President Olusegun Obasanjo in his polling Unit in Abeokuta, Ogun State. Atiku had adopted Obasanjo as godfather and inspiring figure in his presidential bid. In the realisation of that role, Obasanjo had embarked on a campaign of mudslinging against President Buhari since his rapprochement with Atiku, his former Vice President.