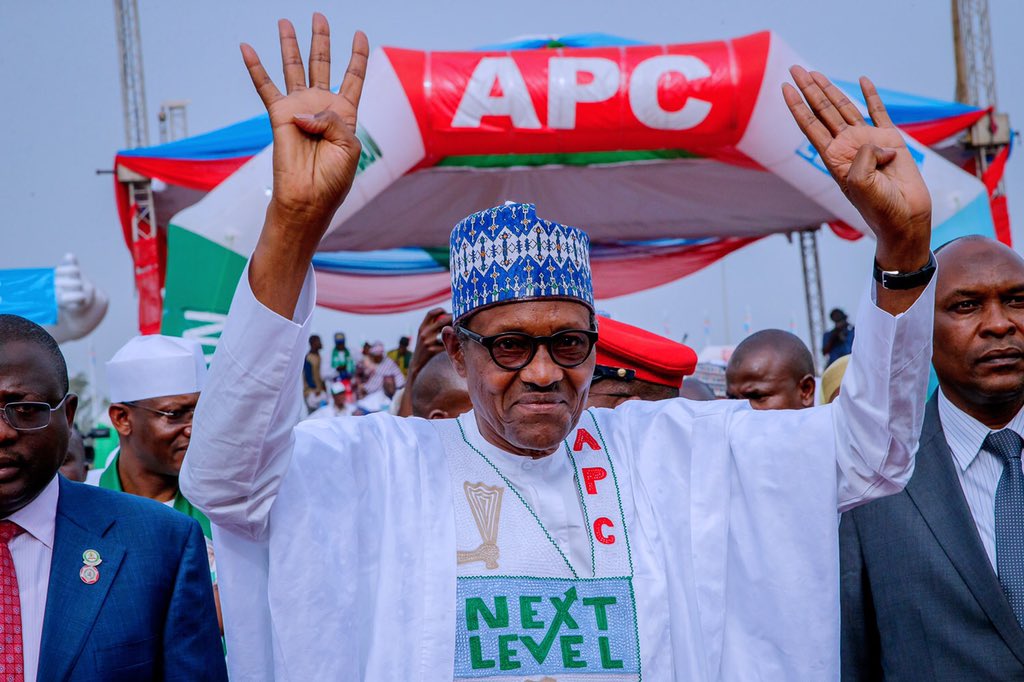 Results emerging from our findings, reports from observers and situations rooms across the country have shown that President Muhammadu Buhari's party the All Progressive Congress (APC) is having an early lead across the country.
Results from States such as Kastina, Adamawa, Gombe, Kwara, have shown the President emerging victorious with very wide margins against his major contender, Alhaji Atiku Abubakar.
Significantly the President won in his polling unit with 523 votes to 3 for the PDP. President Buhari also won the votes cast in Atiku's polling unit scoring 186 votes while Mr Abubakar scored 167. He also won in Gombe State Governor, Dankwabo's polling unit. In Kwara State the All Progressive Congress also won the majority of votes cast in all 11 councils of the Ilorin Emirates.
Despite bombardment and reports of violence in Borno State, the All Progressive Congress has still proved a formidable force with several results showing the All Progressive Congress in an early lead even while results are still being compiled and trickle in particularly at the ward and polling unit level.
Analysts say the incumbent, President Buhari would win with a wide margin.
In some states such as Ebonyi states violence was recorded while state such as Rivers recorded large scale violence and shootings. In states such as Kaduna, late voting was recorded while in Benue state cases of no voting in some wards due to violence and shootings were recorded.
The President is also in an early lead in most results that have trickled in from Niger, Nasarawa and Ogun States. President Buhari is reported to have won the polling units of former President Olusegun Obasanjo. It is recalled that former President Obasanjo has been one of those pushing against a second term for President Muhammadu Buhari.
Recent decampee and now a major player in APC's influence in the South-South, Senator Godswill Akpabio won his polling unit for the President, with 1,553 votes against PDP's 11 votes.