VIDEO: Buhari is God's last chance for Nigeria, says UK-based Apostle ATB Williams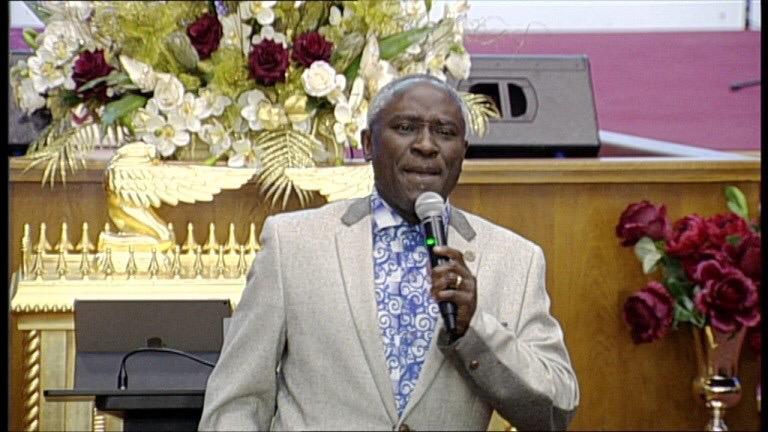 A United Kingdom-based preacher, Apostle ATB Williams says President Muhammadu Buhari is God's last chance for Nigeria, stressing that, many Christian leaders chose to deceive people because of what they were gaining from previous administrations.
Apostle Williams who says he has never benefited from any Nigerian government told his congregation that God showed him that Buhari will win despite concerted efforts against his candidature in 2019.
Many efforts have been made to rubbish the person of President Buhari including claims that he is attempting to Islamize Nigeria. Others claimed he was cloned following his illness in 2017, to the extent that he was widely labeled 'Jubril of Sudan'.
"They mislead Nigerians to pray against God's anointed because he is a Muslim," he said in a sermon to his church congregation.
"When the Holy Spirit told me that the man will rule Nigeria, all of them were saying the man will not, before the election of the man," he said.
"I have no businesses in Nigeria, you know, I have no sharing in the government money or in all those stuff in Nigeria. So I have no reason to be biased. The Holy Spirit told me the man would rule Nigeria and He showed me 4 years for the man to rule Nigeria and bring Nigeria back to its position but the liars who called themselves Christian leaders in Nigeria lied to the people only because they had participated in ungodly act with the politicians.
Apostle Williams added that, "In a short term their judgment will begin. I am telling you what I have seen. Some people will mourn and weep when they open their Pandora's boxes are out.
"Listen to me, because of that, Christians in Nigeria got biased instead of them to pray for their Cyrus they kept their mouth shut or they wish him evil. But the man is sick and the spirit of the man his crying who shall help me and the Christians God sent there have been lied to so they turn against him.
"Therefore the people who rule in darkness afflicted him. The one who have the authority to free his affliction, Satan turned them against him. They will answer with their life in eternity," he said.
"Listen to me, Cyrus was ungodly, God said to Cyrus I will lift up your hand to subdue nations, I will open before double double doors so that doors shall not be shut against you. He said I will break down the gate of bronze and cut through the bars of iron because you let my people go.
"Buhari is God's last chance for Nigeria. if Nigeria miss it, I am sorry. Many years ago God took me to the future of Nigeria and showed me.
Apostle Williams said he was open to any challenge from any man of God who claims to have heard differently from God. "I'm going to Nigeria next year to teach and talk to them. I want anybody who thinks he can hear God to come and talk to me publicly, unedited."
Apostle Alfred Williams is the general overseer of Christ Faith Tabernacle, a church that he started in September 1989 after a revelation from God.
As of today the church has been planted in various Nations spanning through four continents.