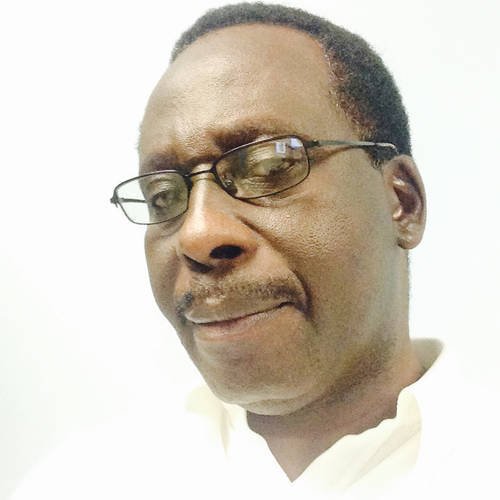 I recently stumbled on an article by Bayo Olusanmi on Sahara Reporters. It is one of the most irresponsible and denigrating piece about Nigeria's leadership I have seen that lacks any constructive reasoning or logic. If you are familiar with the author, you will know he is notorious for using vile words to express his opinions, without a clear, concise view on the issue he is buttressing. It is very easy to see a journalist as the good guy, especially when there are clear issues for debate and knowledge, but when his or her outrage is driven by empty propaganda, and failing to address the problems they pretend to describe you know that the sentiment is foul, sinister and ill-intended. This is the case of Bayo's recent publication 'Buhari 'Dindinrin', Osinbajo And Lawmakers Are 'Akindanidani'. The premise of this attack was mostly based on his idea of the effectiveness of the Presidency's response to the ongoing xenophobia attacks in South Africa.
Like an ignoramus, Bayo boastfully suggests in his opinion that the Buhari Presidency has not done any much in its response to the xenophobic attacks in South Africa. While deliberately avoiding the facts that are everywhere in our domain. Bayo in his essay failed to mention all the steps the federal government has taken since the outbreak of this plague, rather he focused on what he believes should have been done without any sense of regard.
There is absolutely nothing wrong with an opinion on things, the problem arises from people whose opinions are actually misconceptions. It is true that everyone is entitled to their own opinion. It is also true that, in Nigeria, we value freedom of speech so that people can communicate their opinion without prosecution. We value the right to believe what we think is right and to express our opinions accordingly. What is not true is that an opinion is fact.
Deliberate ignorance coupled with pride and irresponsibility I believe are the reasons for Bayo's discourteous, biased storytelling that lacks any genuine facts.
The past week has been hear breaking for many Africans worldwide due to the ongoing crisis in South Africa. And no leader, would wish to see his people being treated in such dehumanizing and inconsiderate manner as what is going on in South Africa. Immediately the stories, both fake and real, surfaced on the cyberspace, the Presidency's first call of action was to summon the South African high commissioner here in Nigeria, Bobby Moroe to share their dissatisfaction and also convey their message directly to the relevant authorities in South Africa.
The Federal Government was prompt to demand compensation for affected victims, and prosecution of the perpetrators of the attacks. Considering the close bilateral relationship between both countries, the government sent a special envoy to the South African government to register Nigeria's outright displeasure and disappointment, as well as find common grounds to bring the crisis to an end, this move is akin to sending the highest rank of diplomatic representation to another country.
Now the President has ordered the immediate evacuation of Nigerians willing to leave South Africa. This shows a high sense of diplomacy yet with a strong sense of passion for country and responsibility – qualities Bayo evidently lacks.
It is undiscerning and ignorant to assume that the government has taken zero steps to combating the xenophobic attacks. What Bayo has done is to employ the crisis as a window to channel his deep hatred and unwarranted opinions about Buhari's government, with zero rationality.
The Federal Government also issued a statement when it seemed that some irresponsible Nigerians were about to take the laws into their hands, warning them not to. Many of those who were involved in the looting have been arrested. Police Trucks were sent to South African assets and interests to protect them. This is what a government that understands its power does. It is thus baffling how someone decides to use invectives against the President and his vice because the President did not go on live TV.
The last I checked, the Minister of Foreign Affairs did, so also the Minister of Information, and above all the Vice President spoke.
President Buhari, Vice President Osinbajo and the Minister of Foreign Affairs, Geoffrey Onyeama, met to strategise on the way forward: the outcome was to boycott a most prominent event in Johannesburg being organised by the World Economic Forum. It also had on the table plans to recall the Nigerian High Commissioner to South Africa.
Persons like Bayo are a threat to evidence-based journalism. He makes ignorance look fashionable – like Mallam Garba Shehu, the Senior Special Assistant to the President on Media had described an ilk like him, Kingsley Moghalu. Bayo, until he is able to think and write responsibly, should not be read by anyone hoping to learn truth and good character. These are things he lacks and cannot give.
Richard Ogundiya is a journalist and researcher based in Lagos.