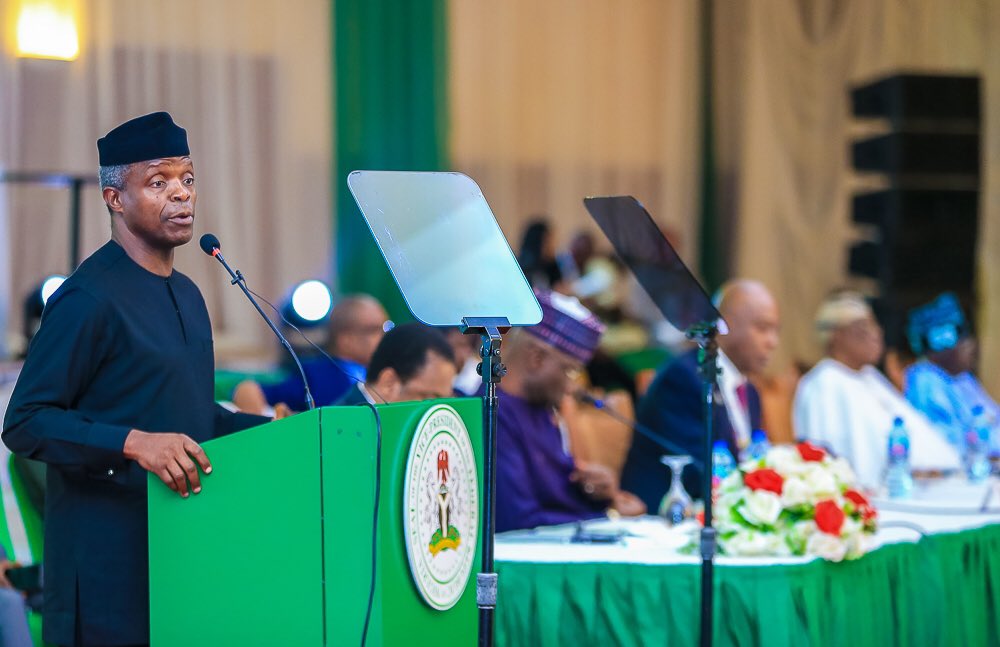 The Vice President Prof Yemi Osinbajo never condemned IPOB in a divisive and controversial manner nor supported any act of the Fulani Herdsmen attacks on innocent citizens, which some mischief makers fabricated in a statement on the social media.
The Vice President has always been a peace maker and lover of all Nigerians. The malicious statement was only aimed at damning his reputation and love for the Igbos and Fulanis.
Nigeria is a great country and no one should ever support any form of divide by spreading fake news in a bid to stair hatred and violence.
Osinbajo Media Support Group, Abia State Branch