Breaking News: Atiku Abubakar Set To Visit The United States of America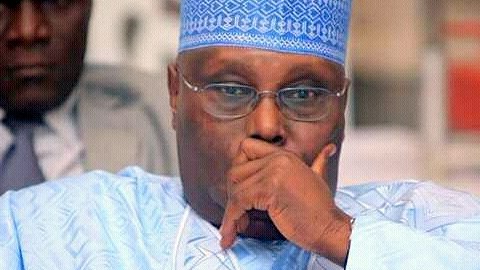 Atiku Abubakar Set To Visit The United States of America Before Nigeria's Presidential Debate. Set To address Congressional Black Caucus (CBC).
In a media release by the President of Atiku Vanguard in Diaspora Mr Ekene Nwakuche, Mr Atiku will be addressing The Congressional Black Caucus (CBC) a caucus made up of most African American members of the United States Congress.
Atiku is also set to attend town hall events in Texas, New York, Maryland and Washington. Nwakuche stated
"The visit will put to shame and end all the speculations by those who are claiming our candidate is running away from justice, the visit will take place before the Presidential debates."
It will be recalled that a report of the United States Permanent Sub-Committee on Investigations detailed a pattern of illegal wire transfers of more than USD 40 million from offshore companies like Siemens into bank accounts controlled by Atiku and his fourth wife,Jennifer Douglas Atiku who also goes by the aliases Jennifer Iwenjiora, Jamila Abubakar, and Jennifer Douglas-Abubakar.
A luxury $2.95 million mansion co-owned by Atiku Abubakar, Jennifer located in Potomac, Maryland, United States, was auctioned by the Atiku's in 2018.
If Atiku visits the United States of America it will be the first in almost 20 years and boost his campaign.