DUBAI RETREAT: Yet another PDP Show of Shame – BMO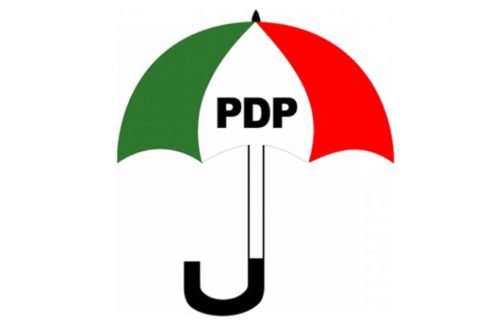 The planned week-long retreat for Governors elected on the platform of the People's Democratic Party (PDP) has been described as contemptuous of Nigerians who are waiting for these governors to provide them potable water, smooth roads and to pay pension arrears to senior citizens.
The Buhari Media Organisation (BMO) accused the Governors and their retinue of personal aides of diverting hundreds of millions of Naira in hard currency, just to massage their ego at the expense of those who voted them into office, and who expect them to use the resources for the provision of basic amenities, especially schools that are conducive for teaching and learning.
A statement by BMO, signed by its Chairman, Niyi Akinsuji and Secretary, Cassidy Madueke, said that the retreat that will hold at one of the costliest hotels in Dubai is wasteful and shows that the PDP Governors and Governors-elect have no confidence in Nigeria's hospitality industry which employs millions of Nigerians.
"This is a further exhibition of PDP's profligacy and wastefulness; are there no worthy places for meeting in Nigeria? We therefore call on the PDP to look inward at all times and for once be patriotic.
"Information available indicates that the PDP crowd, prodded by their unsuccessful Presidential candidate in the 2019 general elections, has taken up a large chunk of the 599 luxurious ocean view rooms and suites and an additional 19 beachside villas in the complex
The Buhari Media Organisation said it is saddening that even outgoing PDP Governors, some of whom with cases at election tribunals, are travelling to Dubai for the retreat, instead of staying at home to take stock of their activities and prepare handing over notes for the in-coming governors.
"The PDP Governors and Governors-elect, by their action, have exported jobs and potential incomes for our domestic hospitality industry by taking their retreat to another country, where they will also pay taxes and contribute to capital flight", the statement lamented.
"BMO gathered that the talk-shop in Dubai would ostensibly focus on how the governors could attract investors to their states, but observers are of the view that it is unpatriotic to hold a retreat on such matters outside their states where they could showcase whatever they could offer the potential investors.
"It is just another frivolous extravagance of the PDP type that took away resources for the provision of amenities and wasting them on an exercise that is unlikely to bring any positive dividend to the electorates in their states", the group added.