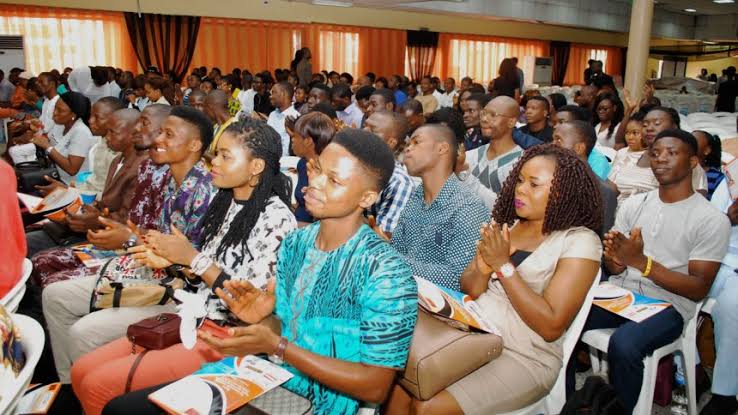 By Jake Okechukwu Effoduh
Gates foundation poll finds young Nigerians to be more optimistic about the future than youths in the United States, France, Great Britain, China and Saudi Arabia.
The Bill & Melinda Gates Foundation just recently announced the results of its Goalkeepers Global Youth Poll, an opinion poll conducted by Ipsos Public Affairs ahead of the foundation's second annual Goalkeepers event this year. The poll surveyed adults and young people in 15countries, asking for their outlook on their personal lives, challenges for their communities, and the direction of their countries. Data were collected from more than 40,000 respondents ages 12 and older in higher-income countries (Australia, France, Germany, Great Britain, Sweden, the United States, and Saudi Arabia) and lower- and middle-income countries (Brazil, China, India, Indonesia, Kenya, Mexico, Nigeria, and Russia), based on World Bank rankings.
92 percent of the Nigerian youths surveyed said they were optimistic about the future compared to youths in France (50 percent), Germany (66 percent), Great Britain (68 percent) United States (75 percent) Saudi Arabia (81 percent) and China (88 percent)
The poll found that young people generally are more optimistic about their future, the future of their country, and the future of the world than older people. Levels of optimism are highest in lower- and middle-income countries, with young people (ages 12-24) in these countries being the most optimistic group across all measures. The poll also found that young people in these countries are more likely to believe they can affect the way their countries are governed and that their generation will have a more positive impact on the world than their parents' generation.
Specifically, on Nigeria, 80% of the youth express optimism for the future of the country compared to France (33 percent), Great Britain (44 percent), United States (56 percent), Kenya (78 percent) India (86 percent) and China (88 percent).
In line with this year's Goalkeepers Data Report released and co-authored and edited by Bill and Melinda Gates, the poll results suggest that decades of stunning progress in the fight against poverty and disease is being felt in lower- and middle-income countries. Since 2000, the number of people living in extreme poverty has declined by more than 1 billion. However, rapid population growth in the poorest countries, particularly in sub-Saharan Africa, is putting future progress at risk. This year's report makes the case that investing in young people, particularly in their health and education, will be critical to unlocking productivity and innovation, and continuing to drive progress. Read the full findings from the Poll here
Jake Okechukwu Effoduh is a freelance journalist and an international development lawyer.