Group Hails Awoniyi on new Appointment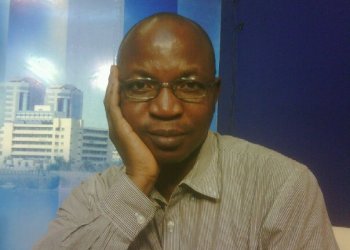 The Buhari Media Organisation (BMO) has felicitated with Ola Awoniyi on his appointment as Special Adviser (Media) to the President of the Senate, describing it as well deserved, based on Awoniyi's pedigree and antecedents.
In a statement signed by its Chairman, Niyi Akinsiju and Secretary Cassidy Madueke in Abuja, BMO charged Awoniyi to use the opportunity to assist the Senate President in working for the higher interests of Nigerians and the country.
It added that Awoniyi's guidance and wise counsel would go a long way in helping his principal and the senate in the daily discharge of their activities.
"We believe that your appointment is a renewal of the confidence the Senate President has in your ability as a thorough-bred professional who has transversed the local and international media sphere, as well as your antecedents as a media strategist and communicator of note.
"As you start a new career, BMO wishes you good luck in your new job, and may you continue to shine as you have always done. A new job means a new goal, a new start and a new world. We pray that the Almighty God will grant you more wisdom and strength in your new assignment"
Awoniyi, 58, is a graduate of University of Ibadan where he obtained a B.Sc. in Psychology. He also has Masters degrees in Law Enforcement and Criminal Justice (MLC), and International Affairs and Diplomacy (MIAD), both from Ahmadu Bello University (ABU), Zaria.
He also obtained a Post Graduate Diploma in Journalism from International Institute of Journalism, Abuja in 1997.
Awoniyi worked with Nigerian Tribune for over a decade before he joined the services of Agence France-Press (AFP), where he was the Head of Abuja office before his appointment as SA (Media) to the President of the Senate.