Hon. Toyin Fayinka Congratulates Asiwaju Bola Tinubu On Election Victory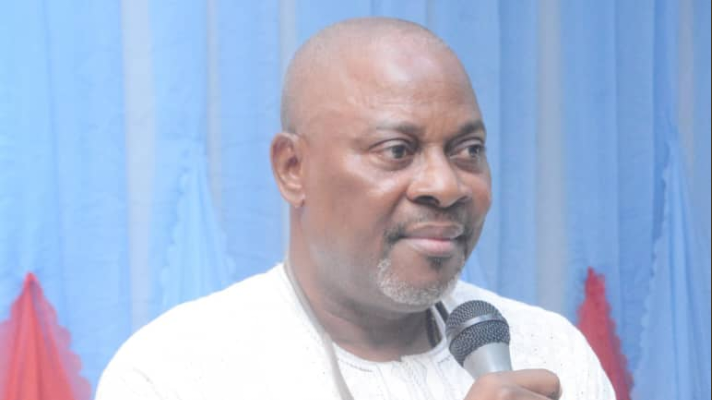 Member-Elect, Mushin Federal Constituency II, Hon. Toyin Fayinka has congratulated the President-Elect, Asiwaju Bola Ahmed Tinubu, of the All Progressive Congress (APC), for his victory at the polls, describing it as a reflection of the wishes of majority of Nigerians.
In a congratulatory message, Hon. Fayinka applauded Asiwaju's sagacity and his political resilience noting that his track records, competence and capacity was overwhelmingly rewarded at the polls.
His words: "On Saturday February 25th, the electorates went to the polls to elect their next President and over 8 million Nigerians from across the country elected Asiwaju Bola Tinubu in an election already described as free, fair and transparent process by the international community.
"This has affirmed the level of willingness of our citizens and their love for democracy as a way of life. This victory as formally declared by INEC will bring renewed hope and prosperity to our dear nation.
"I want to use this opportunity to appeal to all Nigerians to support the President-Elect as there can only be one President at a time. This is the time for us to unite and make our country work.
"And to all members of the APC, especially in Lagos, there is no better time than now to go back to the streets and continue mobilizing for the re-election of Gov. Babajide Sanwo-Olu and his Deputy, Dr. Babafemi Hamzat on Saturday, March 11.
"Let's all work diligently to ensure the victory of Gov. Sanwo-Olu by knocking on every doors to preach the good omen of qualitative leadership that Lagos is already experiencing.
"I want to again assure Nigerians that the 10th National Assembly will work alongside the administration of Asiwaju Bola Tinubu to bring prosperity in all sectors of government.
"Congratulations once again to the good people of Nigeria and Mushin in particular."