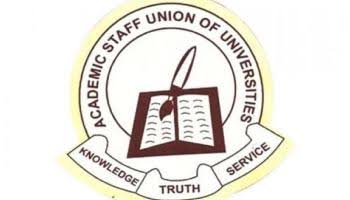 The Buhari Media Organization (BMO) has described unwillingness of some members of Academic Staff Union of Universities (ASUU) to submit their Biometric Verification Numbers (BVN) as a condition for payment of their withheld February and March salaries as suspicious.
The lecturers' salaries for the two months had been withheld by the Federal Government over their refusal to enrol in the Integrated Payroll and Personnel Information System (IPPIS) as stipulated by the authorities. President Buhari has however ordered that the recalcitrant lecturers be paid as a palliative for the Covid-19 pandemic.
In a statement signed by its Chairman Niyi Akinsiju and Secretary Cassidy Madueke, BMO said the rejection of the submission of their BVNs warrants suspicion as only those who have something to hide would reject such.
"The BVN is only a tool to ensure that the person receiving payment is indeed the person in question and that no one account is receiving two or more payments. Is this why ASUU is shivering and rejecting the requirement?
"There is indeed something behind the veil of this rejection by these university lecturers. If they have nothing to hide, they would submit their BVNs immediately so they can receive their salaries."
The group restated that the decision of the President to pay the "stubborn lecturers did not in any way mean the government was backing down on its insistence that all government employees enrol in the IPPIS platform.
"IPPIS remains sacrosanct – it does not change because the President has chosen to allow them to receive their salaries at a time when families would be going through hardships.
"ASUU members must understand that they cannot feed from the government source and not subscribe to the IPPIS requirement; tendering their BVN before payment should not be negotiable", said BMO