Nigeria has a subsisting Debt Management Strategy – DMO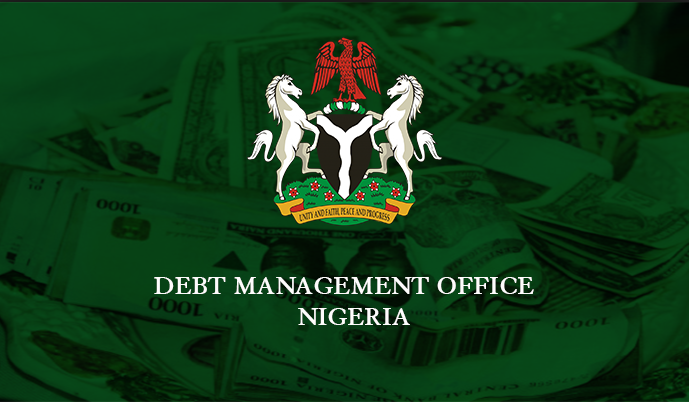 The Debt Management Office (DMO) on Wednesday refuted a report published by a national daily that the country had no debt management strategy.
The Director-General of DMO, Ms. Patience Oniha, in a statement issued by the Office, disclosed that Nigeria has a subsisting debt management strategy.
"Contrary to the publication on the front page of the Newspaper of July 4, 2018, Nigeria has a duly approved Debt Management Strategy.
"The Debt Management Strategy was approved by the Federal Executive Council in June 2016 and has an expiry date of December 2019. The document is available on https://www.dmo.gov.ng/publications/other-publications/debt-management-strategy," Oniha said.
She advised the public to disregard the media report, adding that the Federal Government was implementing the nation's debt management strategy in full.
Oniha said, "The publication is absolutely false and the claim that they obtained a confirmation from the Director-General of the Debt Management Office to the effect that the DMO was 'working on it' is also very wrong.
"The enquiry by the Newspaper was on the DMO's Strategic Plan (an institutional plan) and not the Public Debt Management Strategy. This action amounts to deception and manipulation of information.
"There is a difference between the Debt Management Strategy and the DMO's Strategic Plan. The Strategic Plan is a statement of the institution's Goals and Objectives as well as, the activities that will enable their achievements.
"It covers issues such as Human Resources, Technology, and Market Development amongst others. This contrasts very sharply with the Public Debt Management Strategy which is entirely about the strategies for managing the public debt to ensure that borrowing is prudent and the public debt is sustainable."
The DMO Director-General disclosed that a new Strategic Plan that would deliver a new, robust and all-encompassing strategy was at its final stage of preparation.
According to her, a robust Strategic Plan became necessary due to developments in the macro-economy, the Economic Recovery and Growth Plan (ERGP) and the need to come up with creative ways to fund the Government in the face of lower Revenues.
The old pattern for preparing a Strategic Plan, she added, would have been grossly inadequate.
She said further that a new Strategic Plan for the DMO had to be prepared in a holistic manner to incorporate these developments and expectations.