Nigeria's Chinese Loan: The Genesis and the Bitter Truth by Nathaniel C. Adoji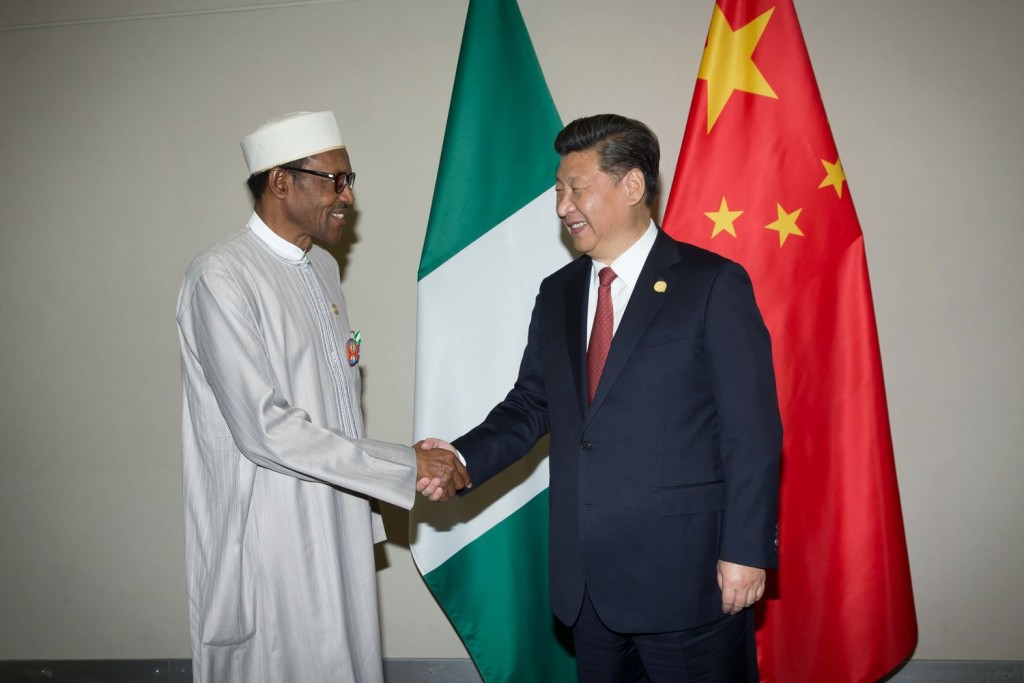 "….I said in 2015 immediately Buhari came to power that there was nothing he could do without funds. The earnings from crude oil had dropped and Nigeria was not credible to take "vanilla loan" which is a flexible loan. Earnings from crude oil sales had dropped and we just came out from a period when the crude oil price reached an unprecedented peak. We did not borrow then and we did not use the oil windfall to build infrastructure, we squandered it instead."- Godwin Eohoi (Registrar, CIFCN)
The Genesis of the Chinese loan was borne out of a need to stimulate the economy by building sustainable infrastructure that will support SMEs, reduce unemployment and improve the general living standards of Nigerians. With a squandered reserve and a meagre earning from crude oil, we needed a low interest bailout to deliver on these economic catalysts; the Chinese loan was our only viable alternative instead of our external reserves which previously had been shared among the governors and government cronies.
"…..In 2008, when prices fell from $148 to $38 a barrel, no one had heard of Nigeria because the country was able to tap into this fund. And that I am very proud of" – ( Dr Okonjo Iweala, April 16, 2016; ThisDay).
Our external reserve was supposed to help cushion the effects of the crash in oil prices but there was none as stated by the then Minister of Finance.
"…If Nigeria had been more careful, we would not be here today. It hurts me. We have the mechanism, we had the experience, but we were prevented to act." -( Dr Okonjo Iweala, April 16, 2016; ThisDay).
Today, the very same elements whose squandering of our commonwealth brought us to this point are making unintelligent allegations against the present government who is sincere in her handling of these economic crises with legitimate economic tools like the Chinese loan. The most important question that should bother the mind of any Nigerian is if the borrowed money is backing the right projects. Former Senior Special Adviser to Ex- President Goodluck Jonathan on Maritime matters, Mr. Leke Oyewole, said: "If the borrowed monies are being used to boost agriculture, and Small Medium Enterprises, sustain power to increase production, then the government is on the right track. -(20th September, 2017;Vanguard)
Of all the states in Nigeria, Lagos state is the most indebted. But this is in a good way because the loans are being put to judicious use. The government of Lagos state is making investments in infrastructure a key priority. The outstanding result is seen everywhere in roads, ICT, security, and more. The two most indebted countries in the world are the USA and the UK, two leading world powers in military dynamics, infrastructure, medicine, research in science and technology, space exploration and more. This shows there is a strong correlation between borrowing and infrastructural development given the political will to put the loan to proper use for national good.
In like manner, the government of President Muhammadu Buhari is making similar investments in infrastructure financed with the Chinese loans negotiated by the President himself in 2016. The credit facility to Nigeria include $500 million to build airport terminals in Lagos, Abuja, Port Harcourt and Kano; $600 million to build a light railway in Abuja and $700 million to build a hydroelectric power plant in Niger State. All of these projects and more are currently at different stages towards completion.
For critics who fault the rationale behind taking the Chinese loan, Ethiopia has made remarkable strides towards infrastructural development as seen in their rail projects, airlines, power generation etc. Serious nations depend on loans to stimulate their economies. And we can best jump start a broken down economy by overhauling our overburdened infrastructure through low-interest loans.
For the good of man and country, irrespective of party affiliations everyone should support a government who is determined to touch the lives of Nigerians by addressing our infrastructural deficit. This is what the Buhari administration is doing. Let us give credit where it is deserved.
Nathaniel C. Adoji, a public affairs analyst writes from Abuja