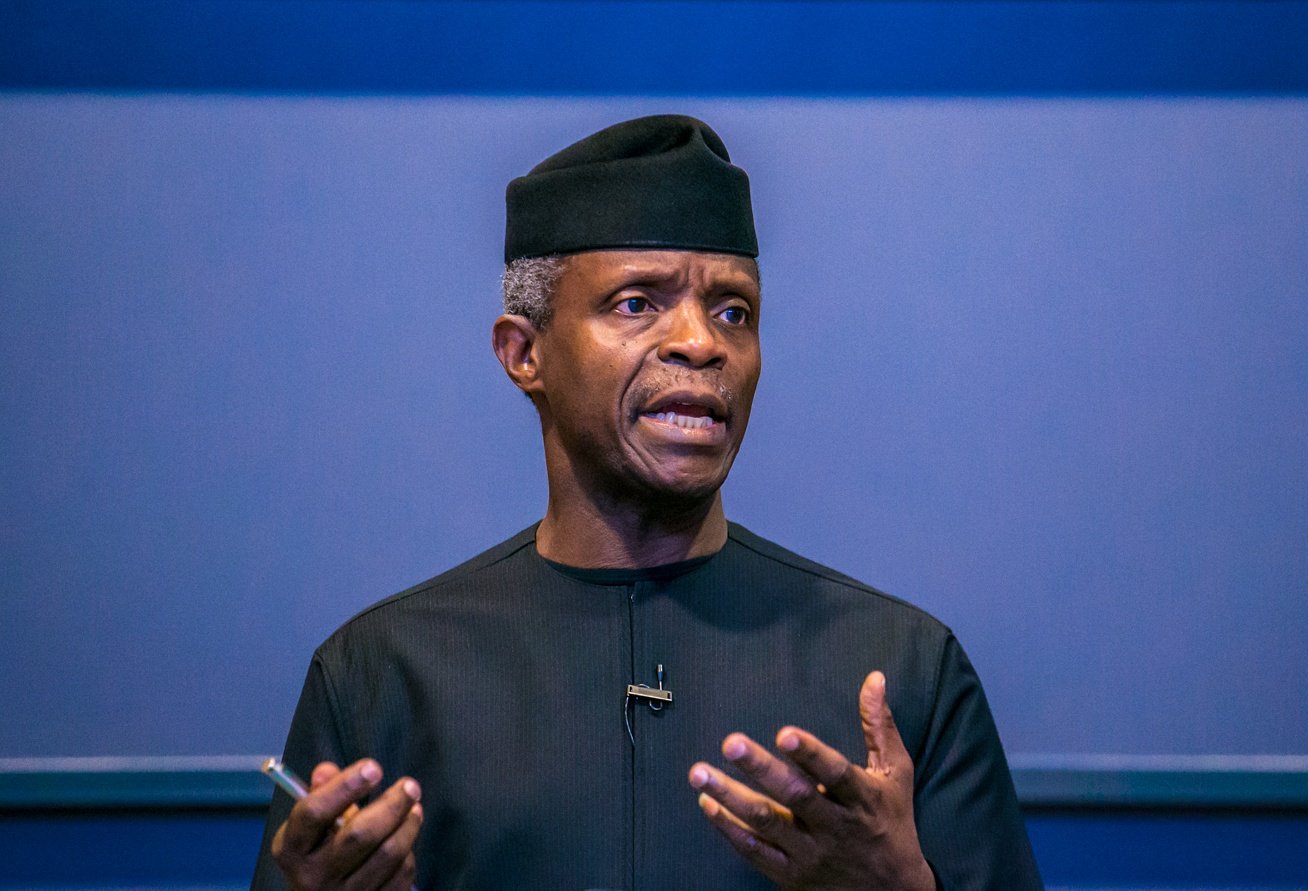 With role models thinning fast, Nigeria's Vice President Yemi Osinbajo offers a glimmer of hope to youths aspiring to be successful in both private and public practice, given his glistering career and breathtaking records.
His carriage, grace and knowledge on a wide range of topics attracts people to him from afar and for those who have been privileged to a one-on-one with him, what sends a chill down your spine is his humility, attention to details and morale boosting advises.
It pretty much leaves you with a renewed belief in yourself and in Nigeria. You are rekindled with the 'Nigeria will be great again' mentality and state of mind. You know you can go beyond borders and break barriers.
When young aspirants on the platform of the All Progressives Congress met with him they departed with words of wisdom, more than money could buy. "You are the ones who can make the difference if you remain consistent in service," Osinbajo, a Senior Advocate of Nigeria told the aspirants.
The young aspirants were not only buoyed by his words but by his actions. There was a willingness to pass on his knowledge in governance, first as Attorney General and Commissioner of Justice in Lagos and as Vice President of Nigeria. "That you are not just sitting down at home, not just getting upset with yourself on Social Media. You are putting your money, resources and your time where your mouth is. So, consider yourself in very exceptional company. This is a group of people who have not lost hope, but are very determined to ensure that things work."
Sometimes testimonies have a strong impact in passing a message across and no testimony beats one which is very verifiable. To ginger the group, he told them a story that resonates. "As a young person, I belonged to several pressure groups. I graduated at the age of 21. And when I graduated, I began to participate in various pressure groups, human rights organisations, anti-corruption, civil society groups of every kind. When political parties started forming, we could not aspire, but we remained involved.
"For seven years – after serving as Lagos Attorney-General – I was part of the party, I did not have a board appointment or anything, but I kept working for the party. I kept working for the party as a lawyer. Most of those cases we were not paid a dime. But we went from place to place. Sometimes we didn't even have a place to stay when we went to court the next morning. So, there is a measure of paying the price, it depends on how serious or committed we are to some of the things we say we are committed to."
Many things stood out for the young aspirants, but none can be compared to the fact that the Vice President is one of the handful of politicians without any corruption tales hanging over his head since he got into active politics.
Vice President Yemi Osinbajo has never been accused of corruption or corrupt practices, he has led a clean political life in a heavily laden with corruption since 1999, standing in a league of his own, alongside President Muhammadu Buhari.
When you talk of making a difference, Prof Osinbajo has made the difference in more ways than one. "We are in a place where we are the ones who can make the difference," he told the young aspirants who wanted to know how he succeeded in both private and public sector.
He added, "Nothing is going to change overnight, but we can make efforts to change the process. We can do a lot more, but it depends on our commitment. I like the idea of young people getting a quota in the party structure to run for office on some level, such as the State Houses of Assembly."
For those who have had any formal or informal contact with Prof Osinbajo, you'll testify to the fact that his leadership is both contagious and infectious. Be it on the Trader Moni campaign, meetings in Niger Delta, National Economic Council or even as acting President, he has exuded the highest level of leadership and history will have his name in GOLD.
By Seun Bisuga