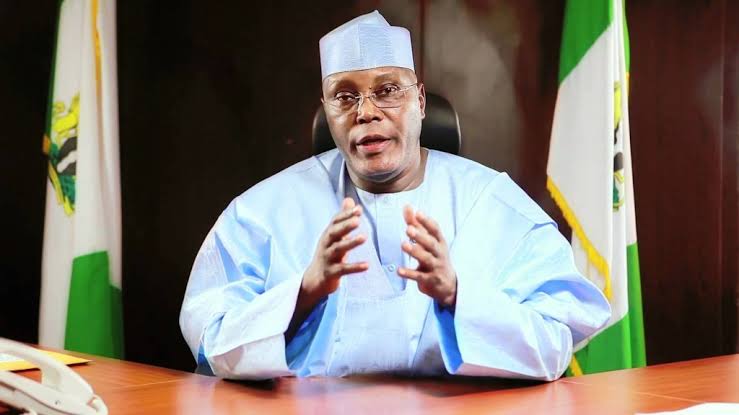 Ethnicity and Religion has played a significant role in the voting patterns of the Nigerian electorate. Politicians sponsor ethnic and religious groups ahead of campaigns. Today, there is a dangerous culture of adopting political candidates often fuelled by Socio-Cultural Groups, religious and traditional institutions. Wrong political choices foisted on us by opportunistic groups in the name of socio-cultural groups, religious and traditional institutions is the bane of our National development. Ethnicity and religion has reduced our country, rich in human and natural resources to a country of beggars. These are the sources of corruption that politicians use to manipulate our psyches.
Nigeria's brand of corruption became bolder and more ravenous right from August 1985 under Babangida, particularly as the 'politics of settlement', characterised by political patronage and lavish use of public resources to keep social critics and other opponents of bad public policies in check. Strong pro democracy groups like G-34 and NADECO were suffocated by sychophants without conscience who sold us to hawks that have continually enslaved us. Political assassinations became an option to silence the voices of patriotic Nigerians.
Corruption in government returned more ferociously when, in November 1993, General Sani Abacha sought to transmute from a military Head of State to a Civilian President. The YEAA campaign, led by Daniel Kanu was birthed to foist Abacha on Nigerians. YEAA placed billboards around the country, publicized advertisements in the media and sponsored editorials to encourage support for Abacha.
The support for the former military leader Sani Abacha culminated in 1998 with what is now famously remembered as the Two-Million-Man March, coordinated by Youth Ernestly Ask for Abacha (YEAA) and NACYAN. YEAA proceeded to distribute free exercise books to schools. It had plans to distribute subsidized imported "Abacha Rice" and said that it had bought two new buses, equipped with speakers and modern communications equipment. According to an interview with Daniel Kanu, the costs of the rally was estimated at 400-500 million Naira, which they claimed were paid for by "patriotic individuals". The march was obviously government-backed and nearly 2.5 billion Naira was spent on it.
It is worthy of note that Daniel Kanu, previously branded a politician and philanthropist contested and won the Peoples Democratic Party (PDP) Primary election for Federal House of Representatives (AMAC and Bwari) in 2002. His win was annulled by the PDP due to what they claimed were unverifiable certificates and unclear antecedents.
By 1999, G-34 and NADECO that had established themselves after opposing the candidacy of Sani Abacha kicked against Obasanjo's emergence because he was greatly unpopular. In preparation for the PDP primaries, OBJ gave the party N130 million to assist the party write off its debts. As a result, he was given the mandate to select all PDP governorship candidates, using money to campaign for them to get nomination and then become governors. The frenzy quickly made Ohaneze Ndigbo and Afenifere to adopt OBJ.
In the 16 years of PDP, there was use of money and brazen impunity in the imposition of candidates. Desperation got to its height especially in the last days of GEJ. Ohaneze Ndigbo, Afenifere, CAN, Arewa people's Congress and many other support groups including known terrorist groups like MEND, IPOB came out openly to endorse GEJ. The National treasury was emptied by Jonathan to feed all manner of groups that endorsed him.
The spray of money turned Christain Association of Nigeria and Penticostal Fellowship of Nigeria into political extensions of PDP. There grew a wave for private jets and individuals were fed fat at the expense of National interest. Tunde Bakare took the stage to condemn this meddling of religious men into politics in his sermon titled "The Sweet And Sour Ministry Of The Prophet". Bakare said "a prophet is sent to bring change not build consensus," adding that " whenever you compromise what is right in order to gain acceptance with men, you lose acceptance with God."
Some self-seeking Imams and Islamic leaders were not left out as their visits to the Villa attracted same white envelope from Aso Rock ATM as that of Christian leaders. Like the miracle of Atiku spray of dollars in Port Harcourt, financial inducement was institutionalized as a political tool with socio-cultural groups, religious and traditional institutions positioned to use ethnicity and religion as tools to influence votes. Integrity was sacrificed on the altar of mediocrity and corruption.
Traditional leaders were not left out in the endorsement scramble. The traditional institutions were compromised according to the highest bidder. Local Chiefs became full blown politicians and sometimes over-stepped their boundaries to ostracize their subjects for those holding a political ideology different from their own pay masters.
In the wave of the change that greeted the President Buhari/Osinbajo administration, things have drastically changed. There is no more spray of dollars, and visits to Aso Rock appear more for business than for white envelopes and gifts of private jets.
Obviously PDP is yet to appreciate the new change. One wonders the recent attempts to divide Nigerians along old, expired lines by the opposition party. It is this same mentality that guided PDP in their recent demands for inclusion of PDP in the empowerment programs. We are aware that PDP made government only for PDP members. Therefore, all socio-cultural groups, religious and traditional institutions were expected to support PDP to enjoy benefits like Sure-P, You-Win, contracts etc.
In response to emerging cries by PDP over the Trader Moni Social investments Program, PDP especially should know that Trader Moni like other Buhari's programs like N-Power, Housing Scheme, employment opportunities, CBN Anchor Borrowers Program, Bail out funds for States, School Feeding Program etc are not for APC members alone as the ruling party or PDP as opposition party but for all Nigerians, not withstanding political affiliations.
It is worth knowing that any attempt to deprive any Nigerian of any benefit based on political affiliations violates the Constitution of the Federal Republic of Nigeria 1999 and is actionable in court. Section 40 of the Constitution provides as follows: Every person shall be entitled to assemble freely and associate with other persons, and in particular, he may form or belong to any political party, trade union or any association for the protection of his interests.
As Nigerians enter into electioneering period, the electorate are advised to vote not according to the dictates of some socio-cultural groups, religious and traditional institutions that have constantly manipulated our psyches for their self enrichment. It is time to define our future not by the amount of money given to some selected individuals or the lies told us by some individuals that short-change and pretend to represent us in the guise of socio-cultural groups, religious and traditional institutions.
We are free individuals and responsible for any political choice(s) we make. No one has the right to coerce our decision. Nigerians should be allowed to vote whoever they want, mindful that there is a repercussion for our actions and history will always be our judge.
Joseph Odok PhD Esq
Director Media and Strategic Communication, Coalition for Buhari/Osinbajo Movement COBOM