Welcome Speech By Sam Nda-Isaiah at The 2018 Leadership Annual Conference And Awards Ceremony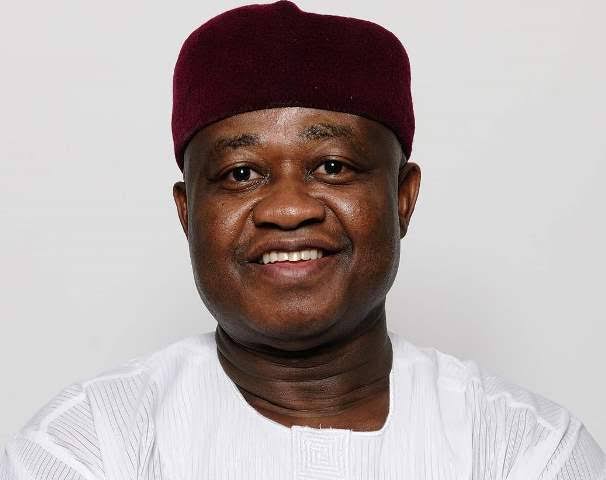 Welcome Speech By Sam Nda-Isaiah, chairman Of Leadership Group, At The 2018 Leadership Annual Conference And Awards Ceremony
Protocol
With joy in my heart, I welcome you all to the 2018 LEADERSHIP Annual Conference and Awards Ceremony. Every year, LEADERSHIP Newspapers Group and LEADERSHIP Conferences Group come together to arrange this high-impact conference with a contemporary theme.
This is an election year, and we will therefore be discussing elections, democracy, politicians and how to get politicians to behave. Democracy is supposed to be a good thing. That was why, in the late 1990s, there was an elite consensus in Nigeria to abandon military rule and embrace the government of the people, by the people and for the people. If that is the case, then let's make the people the most important exponent in this matter. Let them be the ones to decide. And we must do everything we can to avoid violence.
Some people would mockingly tell you that election is a game. No, it is not. It is a very serious business that shapes the destinies of nations. It is not monkey business or a game for tricksters to show off how many opponents they have "outsmarted." Rigging of elections always comes round to haunt the perpetrators. Can you imagine former president Olusegun Obasanjo frantically raising the alarm, a few days ago, that the government was trying to rig the upcoming elections? Yet, it is the same Obasanjo who personally organised, directed and supervised the rigging of past elections. Election is a serious matter, and we all should take it as such. It is not a blood sport. Any politician who thinks it is a blood sport should first recruit his children as players.
Every year, we also present awards to people and institutions that, in our opinion, have distinguished themselves more than their peers in the same category. It is an exercise LEADERSHIP editors and top management undertake in the first week of December of each year and make the announcement usually in the second week of December. This year, as in all other previous years, we are very proud of our choices. I am sure none of the award winners knew they were going to be selected before they read or heard the announcement. I am sure of that, because even we didn't know the names that would eventually make the list until the exercise was completed.
I am proud to say that the LEADERSHIP Awards are the most respected awards of any newspaper awards in the country. And we pledge to continue to maintain our integrity and very high standard.
I wish to particularly address the governors and all those who wish to become governors today. As we can see clearly, it is no longer sustainable for state governments to continue to rely on monthly federal allocations to get by. The president has had to intervene a few times in the past for many states to pay salaries. In spite of that, workers are rightly asking for a N30, 000 minimum wage. Nobody in his right senses can fault that. Even that is not enough. But how will governors who were not paying salaries when the minimum wage was N18, 000 now cope?
So, with all this noise about restructuring, the first place it should start should be with the state governors. Any governor that is not already thinking of running his state like a business — making money for the people of the state — will soon be in trouble. State governments must start making money and, really, with the resources we have in this country, every state can become rich.
A piece of advice I always give to states is for them to use the Botswana model. Botswana is a small landlocked country of about two million people. That makes it smaller than many states in Nigeria. It has loads of diamond just as many states in Nigeria have gold, tin, timber, precious stones, zinc, sheabutter etc. Botswana entered into a 50-50 business relationship with the South Africa-based De Beers, the world's largest diamond company, to create a company called Debswana Diamond Mining Company Ltd. Botswana did not invest money; it owns the mines. De Beers invested all the money and, today, Botswana that started as one of the poorest countries of the world when it gained independence in 1966 is now one of the richest countries in Africa. Instead of state governors complaining over solid minerals in Nigeria belonging to the Exclusive List, they should enter into an arrangement with the federal government on the minerals in their states and simply copy the Botswana model. They could devise their own models. But they must all start doing something. Now!
I wish to thank all of you for coming. And I hope we will pick one or two new ideas from this gathering.
We remain, For God and Country.