What VP Osinbajo said on the Signing of the Africa Free Trad Act at the Financial Times Summit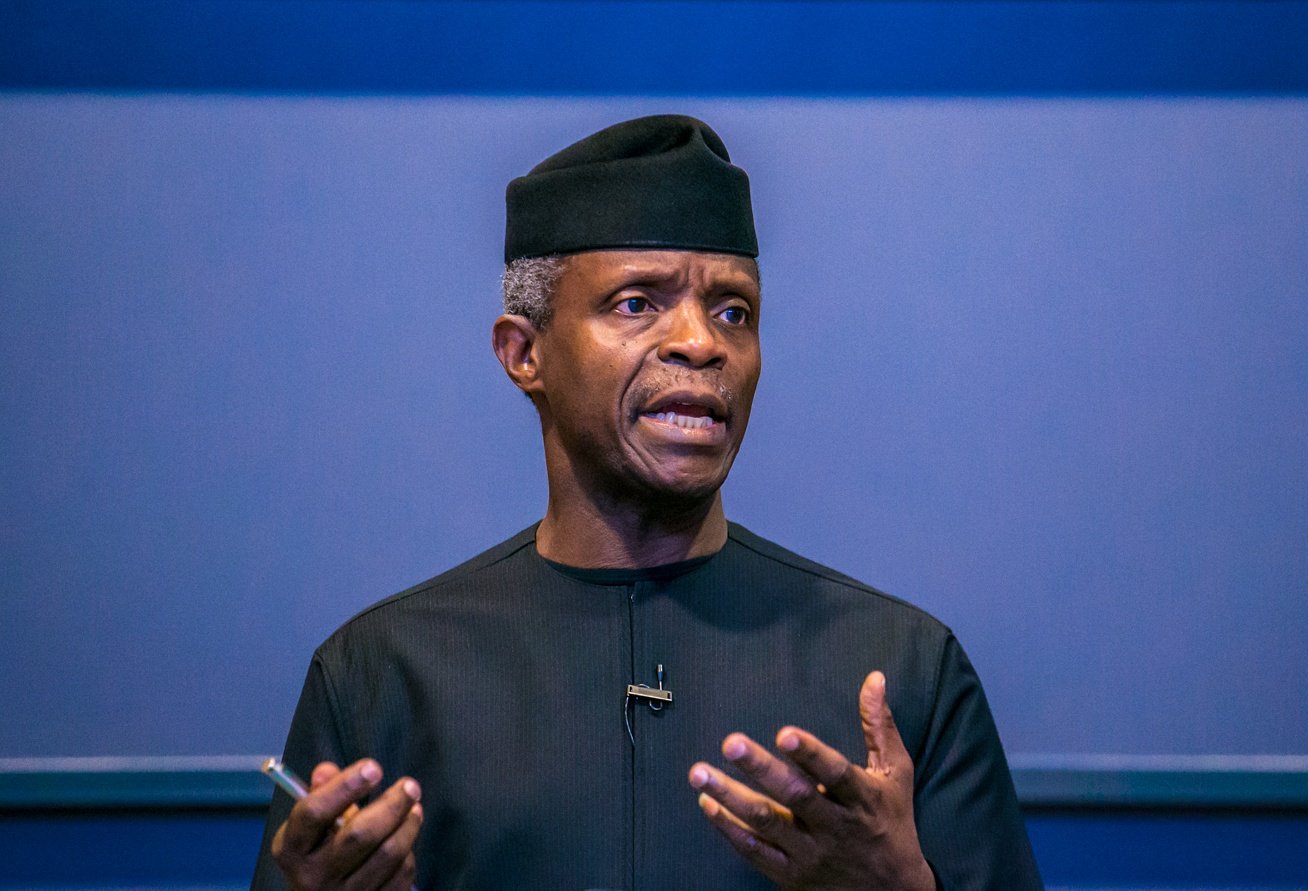 Our attention has been drawn to a misleading newspaper headline stating that, "Signing the AfCTA will hurt Nigeria's private sector, Osinbajo says".
This newspaper headline is unsupported and wrongly alluded from the keynote interview Vice President Yemi Osinbajo, SAN, had with David Pilling (Africa Editor, Financial Times), at the Financial Times Nigeria Summit at the Eko Hotels & Suites, Lagos State, on Thursday, 31st May, 2018.
What VP Osinbajo said at the Financial Times Nigeria summit was that further official consultations needed to be done with the private sector.
He also noted that the President sought to hold proper consultations and necessary engagements to the satisfaction of the private sector.
Below are excerpts from the interview.
Q: Why hasn't Nigeria signed the African Free Trade Agreement yet?
Vice President: I don't think the question is whether we would not sign, I think what we would sign is probably a more important thing for us; what would we sign, what sort of negotiations would go on?
Nigeria has one of the most vibrant private sectors. Manufacturers associations, in particular, and several others felt that we shouldn't go into this without further consultations, and we wanted to know exactly what specifically in terms of negotiations that will follow the signing of the framework. And it was the President's opinion that it would be much wiser for us to suspend the signing until all of those engagements had been done to the satisfaction of the private sector. We work very closely with the private sector in practically everything that we have done.
For us, it is important to sit back, take a look at those negotiations first before heading into the framework, which is really what we are doing at the moment. So, where we are is that we are looking at the nitty gritty and we are trying to be sure how it is going to play for our private sector people, for industry, for trade, etc. We are not saying we are going to renegotiate the framework; the framework is already there. Our greater concern is for the specifics. And we are at a point where before we go into that, we will certainly make sure that we are happy with the terms and conditions.
Laolu Akande
Senior Special Assistant to the President on Media and Publicity
Office of the Vice President