100 Days of Renewed Hope Agenda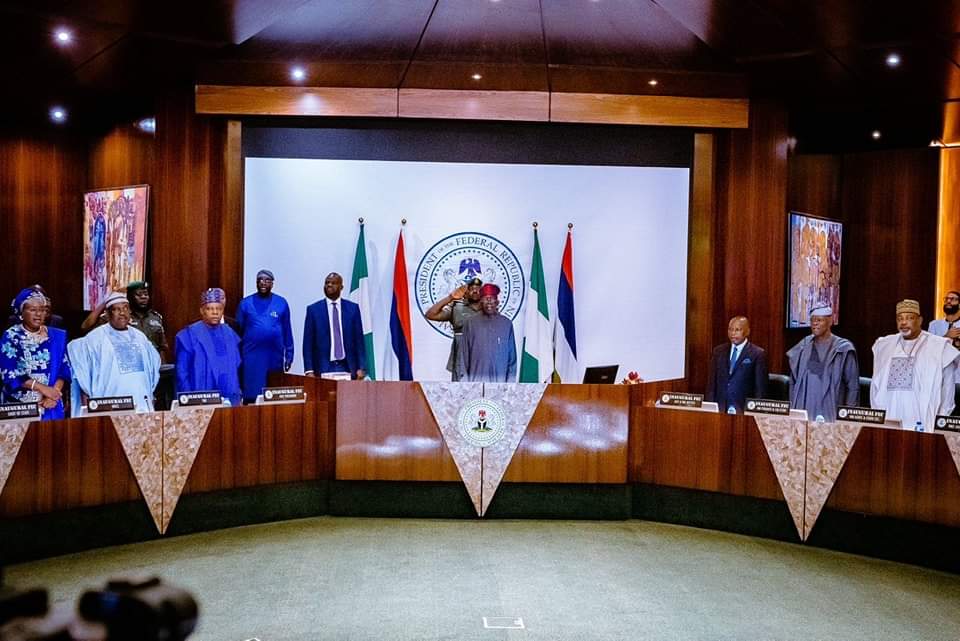 By Dapo Okubanjo
So President Bola Tinubu has crossed the 100-day mark having been sworn in as Nigeria's 16th President on May 29 and expectedly, reactions are mixed.
Even before assuming office, the President had vowed to hit the ground running and he did just that so much so that he was described in the international media as Baba go-fast.
This was mainly as a result of the quick-fire steps Tinubu took within few hours in office and none was more stunning as his 'fuel subsidy is gone' pronouncement which was swiftly followed by a quantum leap in the pump price of fuel to the dismay of many Nigerians.
Conversely, the President's inauguration day speech was well received elsewhere as less than 24 hours later, investors in both the equities and money market responded positively.
The stock market, particularly, appreciated as investors gained N1.51 trillion, in response to the Tinubu administration's plan to unify foreign exchange rates and of course the new government did exactly and more. He also suspended the Central Bank Governor Godwin Emefiele.
He also signed four Executive Orders targeted largely at easing the burden of doing business in Nigeria. These include suspending 5% excise tax on telecommunications services amongst others.
Tax reforms are ongoing with a Presidential committee in place to work towards widening the tax net without necessarily burdening Nigerians with additional taxes. The target is to close what is believed to be a N20 trillion tax gap in a country with a 10.86% tax-to-GDP ratio.
But the twin action of removing the fuel subsidy and unifying the exchange rate which caused some discomfort in the land continued to be a bitter pill for many even though government officials including the President have maintained that they were necessary to save the country from hitting the rocks
Indeed, few days after making those decisions, President Tinubu made a nationwide broadcast in which he insisted that the action he took were in the best interest of Nigeria and Nigerians.
Hear him: "For several years, I have consistently maintained the position that the fuel subsidy had to go. This once beneficial measure had outlived its usefulness. The subsidy cost us trillions of Naira yearly. Such a vast sum of money would have been better spent on public transportation, healthcare, schools, housing and even national security. Instead, it was being funnelled into the deep pockets and lavish bank accounts of a select group of individuals."
And knowing fully well that Nigerians need to feel the impart of the savings from fuel subsidy removal in the short, medium and long term, the President rolled out a wide-ranging set of intervention programmes for different categories of people.
Considering the people's pains, the government rolled out intervention programmes to help cushion the unintended negative impacts of the reforms. These interventions include an impending new minimum wage, supporting states and local governments to cater for the most vulnerable, providing fertilisers to farmers, grains to households, cash transfers to the poorest of the poor and those with low incomes. All these are aside from plans to roll out over 11,000 CNG buses for public transportation.
The Tinubu administration may not have been too quick in getting these things done but it is making sure and steady steps especially now that ministers are in place.
For now, more money is coming into the national coffers with all the three tiers of government getting more than what they were previously receiving from the Federation Account Allocation Committee (FAAC).
Only a few days ago,the Nigeria National Petroleum Corporation (NNPC) limited announced that Nigeria is now pumping 1.67 million barrels of oil and condensates per day, compared with just under a million barrels some months ago, as a result of improved security in the oil producing Niger-Delta. This is the highest in more than a year and it comes as the administration was hitting 100 days in office.
But what could be as symbolic as President Tinubu's engagement in India with Gopichand Hinduja, the Chairman and CEO of the Hinduja Group of Companies, a conglomerate with a total asset portfolio exceeding $100 billion on the day he marked his 100 days in office?
The British-Indian billionaire who has since the 1990s been ranked among the wealthiest people in UK and Asia was quite emphatic while declaring his intention to invest in Nigeria.
"We believe in you as a leader who has done this before. You know what the challenges are. You know how to fix them. We are going to make investments into the billions of dollars under your leadership because we see you are already addressing the systemic problems," he said.
For the avoidance of doubt, Hinduja has his hands in many pies but the man who also owns Ashok Leyland is particularly interested in working with the Nigerian government in the area of bus and automobile manufacturing in Nigeria.
This is in no mean feat for a country in dire need of FDI from credible global brands! And it is also in line with the Tinubu job creation agenda.
So for whatever it is worth, the first 100 days of the Tinubu administration has been one of sowing and doing the heavy lifting for a prosperous future, much in line with the President's Renewed Hope agenda.
Dapo Okubanjo a journalist and member of APC Professionals Forum writes from Abuja via dokubanjo@yahoo.co.uk