And now, the great rice revolution
By Idowu Samuel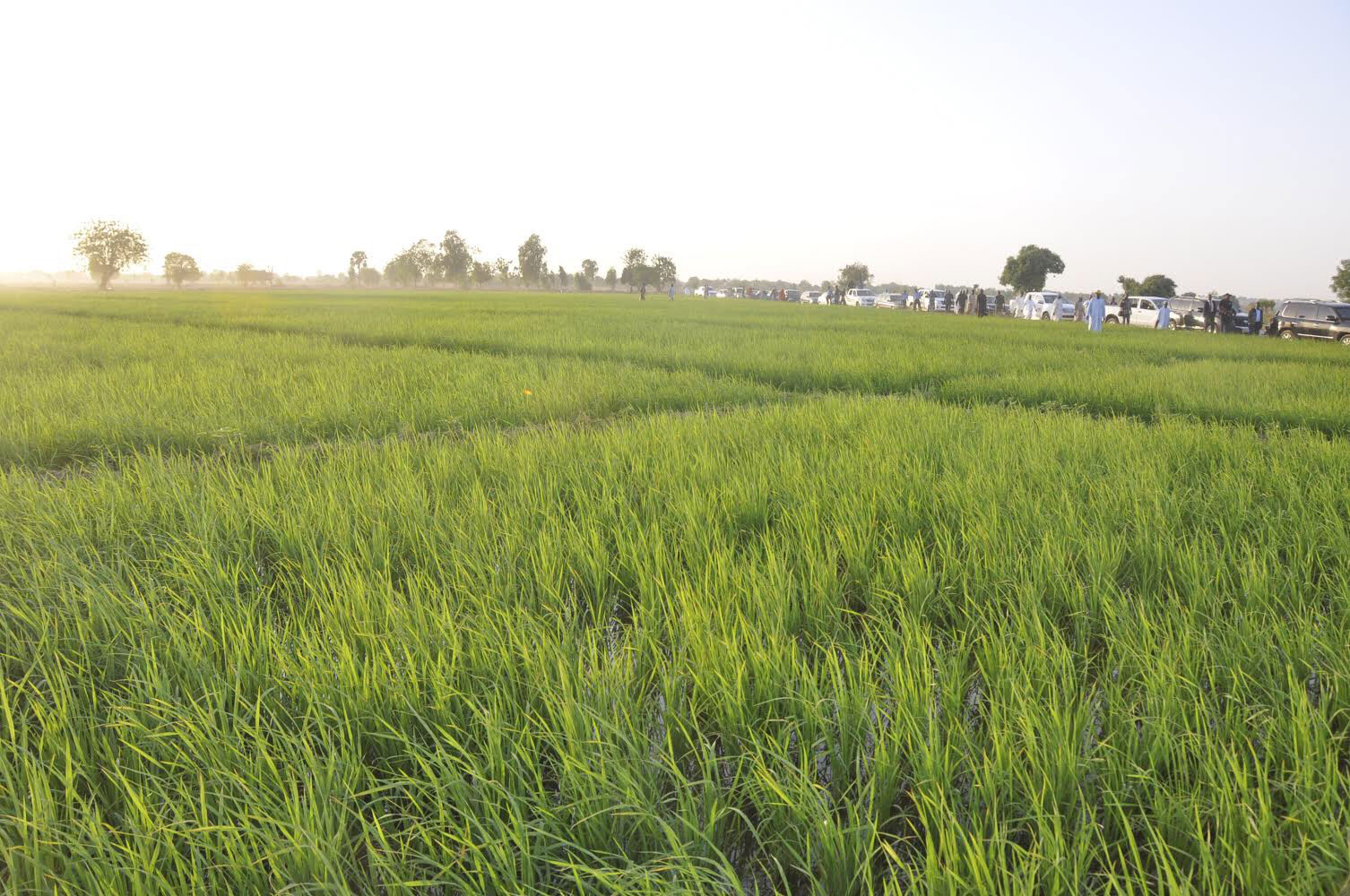 Suddenly, there is a huge prospect that in just a few years, agriculture may surpass oil as a major revenue earner for the country, as signals to that effect continues to provoke cheers in many circles across the federation.
Already, Nigeria has started yielding seasons of fortunes to its farmers. This development is anchored on a sweeping transformation witnessed in the agricultural sector over the past three years. These days, the citizens are coming to terms that agriculture now counts as a gold mine, which their country had unwittingly neglected for decades.
Nigeria came this far, not by happenstance. The journey to its growing fortune in agriculture took off with a recession that literally paralysed the economy way back in 2015. Indeed, economic recession has its good side. It re-ordered the thinking of government and expanded its capacity to catalyse the growth of the non-oil sector, zeroing on the necessity to immediately diversify. That was when agriculture took the driver's seat as a way to raise Nigeria's Gross Domestic Product (GDP).
The Central Bank of Nigeria (CBN), amid biting recession, worked in synergy with the Ministry of Agriculture to craft an Anchor Borrowers Programme aimed towards ensuring mass production of rice. President Muhammadu Buhari launched the Anchor Borrowers Programme in September 2015.   The Rice Revolution came with a boom that has been good to farmers and state governments that embraced the Federal Government's initiative. It is no longer a thing of imagination that farmers in rural Nigeria, known for subsistence farming over the years, could be instant millionaires.
When rice production begins to serve as an eye opener to economic prosperity for Nigeria, the implication is that the country still has many more areas of fortunes to explore to realise its dream of being a major player on the world economy. The statistics on the success of agriculture alone, anchored essentially on rice production has been stunning, offering a window for Nigeria to see a better future.
At the moment, the contribution of agriculture to the nation's GDP is projected to hit 40 percent by the third quarter of 2018, whereas, the contribution stood at 28 percent as at 2015.
Prior to the emergence of the present administration, Nigeria depended largely on food importation to close the supply gap, while importing not less than 17 million tonnes  within five years. The volume, however, started to drop, starting from 2016 when the country imported just 2.3 million tonnes.
Again, Nigeria was spending not less than $5 million per day on rice importation. With less emphasis on importation, rice accounted for 1.26 percent of the 2017 budget. The success in local rice production then began to cause ripples in the international market such that export to Nigeria from Thailand, which stood at 1.23 million metric tonnes in 2014, dropped rapidly to 23, 192 metric tonnes by 2017.
Kudos, however, goes to the government of President Buhari for including rice among 41 items placed on an importation ban list; a development that now redefines Nigeria with a possibility to emerge as a star in the league of rice producing countries.
Indeed, Nigeria could not have attained this feat without the aggressiveness of Kebbi and 13 other states on rice production. Kebbi demonstrated leadership by clearing the ground for successful take-off of the Anchor Borrowers Programme, while organising local farmers to fully embrace the scheme. The efforts paid off as the state registered capacity to produce about 2.5 million metric tonnes of rice in 2018 to improve on the 1 million tonnes it produced in the previous year.
Governor of Central Bank of Nigeria (CBN), Godwin Emefiele had attested to efforts by Kebbi in rice production, disclosing that the state alone can boast of 88, 000 farmer -millionaires through the Anchor Borrowers Dry Season Rice Farming programme initiated by the bank.
In the same vein, Adamawa, Cross River, Ebonyi, Jigawa, Kaduna, Kano, Katsina, Lagos, Niger, Ogun, Plateau, Sokoto and Zamfara have been showing strong reflexes in growing rice for exports.
Lagos demonstrated an award-winning initiative by its partnership with Kebbi State to produce Lake Rice, which has helped to crash the price for Lagosians. The competitiveness in rice production has so far been infectious as Ogun State too launched its own MITROS Rice Mill, making the production of Ofada Rice more appealing.
In all, the ongoing revolution in rice production and value chains have been good to Nigerians, offering employment opportunities to a good number of farmers, making the country to earn foreign exchange and attaining food security for the populace.
In summary, if the government of President Buhari successfully wove magic wand on production of paddy rice while targeting 20 million jobs for Nigerians youths through agriculture by 2019, it is time the feat was replicated in other cash crops, most essentially cocoa, palm oil, wheat, groundnuts and others on massive scale to re-energise the national economy and make it boom beyond expectations.
*Idowu Samuel, A journalist and public affairs analysts wrote in from Abuja.