NASS Should Stop Demanding Bribe From MDAS – Ishaq Akintola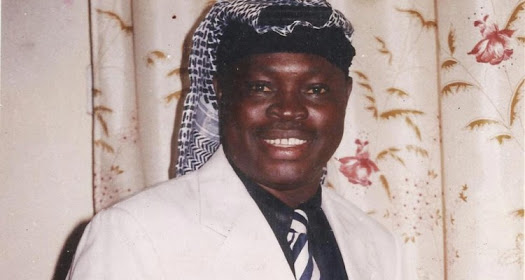 The Nigerian Senate in February 2018 complained that heads of Federal Ministries, Departments and Agencies (MDAs) were delaying the passage of the 2018 budget. The red chamber accused ministers and heads of MDAs of ill-preparedness and unwillingness to attend scheduled meetings, ignoring invitations and sometimes failing to provide relevant information for screening. Senate therefore issued a one week ultimatum to them to come forward and defend their budgets.
In response to Senate's allegation, some officials of MDAs recently told a leading Nigerian online newspaper that Nigerian lawmakers were aggressively demanding for bribe as a condition for passing their budgets. They claimed that heads of MDAs are asked to wait behind after attending screening sessions to see the chairmen of the relevant committees who pointedly ask them, "What are you giving us?"
The Muslim Rights Concern (MURIC) is astounded by this disclosure. It is most embarrassing, highly scandalous and very preposterous. This practice is irreconcilable with the prestigious status of the representatives of the Nigerian people. It is a monumental tragedy and a huge disappointment. Our representatives have let us down. Our hearts bleed.
We can understand the desperation for funds on the part of lawmakers particularly at this period. Those seeking re-election need money to fund their ambition. This informs the current upsurge in pressures. They frustrate heads of MDAs who refuse to play ball. They summon them endless times. They ask them irrelevant questions. They request for documents that have no bearing on the budget. The attitude of Nigerian lawmakers to the war against corruption may also have been partly responsible for the recent negative report on corruption in Nigeria by some international agencies.
Although the lawmakers have denied this allegation, the fact that the Director General of the Budget Office, Mr. Ben Akabueze, affirmed that all the details needed by the lawmakers had been provided is quite didactic. It means the lawmakers are merely looking for ways to arm-twist heads of MDAs into compromising funds entrusted to them for development.
Apart from the testimony of the DG Budget Office, the allegation against the lawmakers can also be corroborated by precedence. Some lawmakers did it before and got away with it. It is on record that Nigerian senators demanded gratification to the tune of fifty four million naira (N54m) from Mallam Nasir El-Rufai as a condition for ratifying his ministerial appointment in 2003. To pass the budget of the Ministry of Education, they also demanded fifty five million naira. Senator Adighije later admitted being part of the committee of senate on education that took bribe from Fabian Osuji, former Minister of Education.
Surprisingly, however, nobody was arrested. None was prosecuted. Nobody was jailed. This is why they have the temerity to do it again. But they have miscalculated. A war against corruption is ongoing and Nigerians know where the lawmakers stand. Nigerians know the main cassu belli for the hostility between the executive and the legislature. For while President Muhammadu Buhari is determined to stem the high tide of corruption, Nigerian lawmakers are frustrating every move in that direction.
Unfortunately the citizens on whose behalf Buhari is fighting corruption are docile and lethargic. Some prefer to listen to the deceitful propaganda of looters. Instead of rising against a corrupt legislature, some sing divisive tunes of gymnastic jingoism and acrobatic religiousity. Who did this to Nigeria? When will Nigerian lawmakers serve the country with dedication and patriotism? When will they put behind their lust for wealth and personal aggrandizement? Most importantly, when will Nigerians vote out corrupt, unpatriotic and egocentric lawmakers?
MURIC calls on Nigerians to wake up from their slumber. Those voted into the National Assembly (NASS) to represent the people are only lining their pockets at the expense of the very people who chose them. The tragedy lies in the likely outcome of such exchange of bribe. Projects will simply remain unexecuted and no questions will be asked because those who are supposed to ask questions on the people's behalf have sold out.
We call on the Economic and Financial Crimes Commission (EFCC) to protect heads of MDAs who are currently under pressure from the NASS. The biggest role in this drama must be played by Nigerian citizens. We must defend our commonwealth the way we defend our votes. Nigerians should mobilize themselves to attend court proceedings in corruption cases. A situation whereby thieves mobilize themselves to give moral support to thieves like them in court should stop. Citizens should occupy the courts to put thieves to shame with their presence.
MURIC charges the Nigerian press to highlight this ugly trend. Only the press can stop the tyranny of the lawmakers and heads of MDAs stand the risk of harsher victimization if the press keeps mute. Nigerians will be the losers at the end of the day if those MDAs should surrender. But posterity will be forced to ask, "Where was the Nigerian press when all this was happening?"
We invite non-Governmental organisations (NGOs) to mobilize against the bribe-seeking lawmakers. We admit that not all lawmakers are corrupt. We therefore challenge progressive lawmakers, genuine patriots and true democrats in the NASS to boldly speak up and challenge their greedy colleagues. Only such lawmakers are fit for re-election. Nigerians are watching.
Finally, we warn Nigerian lawmakers not to provoke the masses. The wind has blown. We have seen the ruff of the hen. Any further attempt to delay the passing of the 2018 budget using flimsy and selfish excuses will only jeopardize their re-election.
In addition, we warn lawmakers to stop their scandalous solidarity appearance in court each time one of them is arraigned for corruption. Failure to heed this warning will attract the people's reception in the same courts. Nigerians will no longer allow thieves to shamelessly celebrate themselves in our courts. We urge Nigerians to be ready to kick out corrupt lawmakers in the next general election.