Osinbajo & the Tantrums of an Attention Seeking folks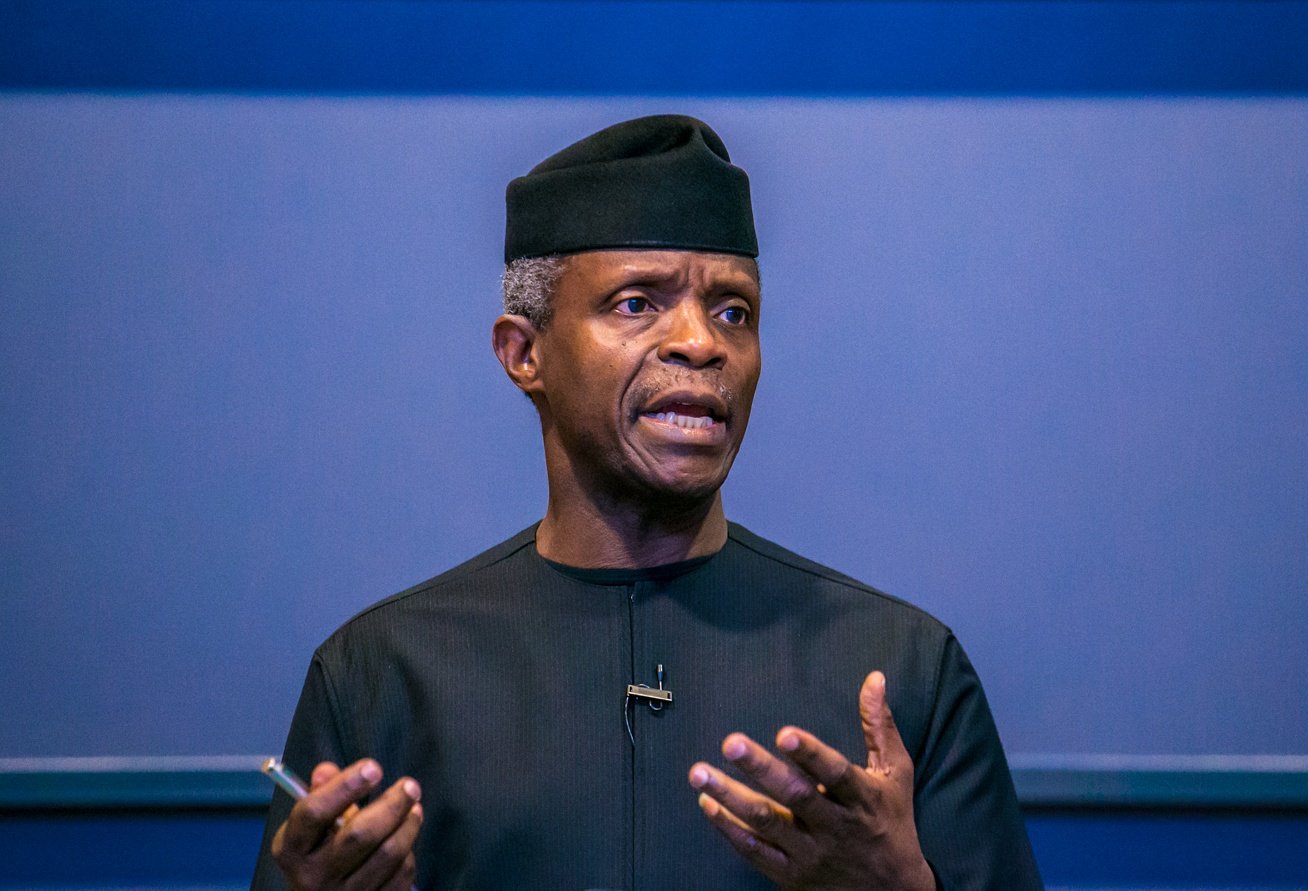 By Amaechi Agbo
The recent tantrum by one Georgina Onuha claiming to doubt the pastoral status of the Vice President Yemi Osibanjo, is careless, reckless and insensitive.
Understandably, Nigeria is grieving the reckless and barbaric murder of over a hundred persons in Plateau state over the weekend, so utterances of these nature are expected but not from people or someone who should have known better.
As an actress which she claims to be, Georgina should have been able to understand leadership and administration structure and responsibility. The constitution of the Federal Republic of Nigeria effectively spelt out the duties of the Vice President. Of which Vice President Osinbajo has been discharging impeccably.
It is in the open public that Professor Yemi Osinbajo, prior to and even after he was sworn in as Vice President in 2015, was and is still, an ordained pastor of the Redeemed Christian Church of God, RCCG. A church that has gone wide in establishing its presence in every nooks and crannies of the country.
Yemi Osinbajo was (and still is) the Pastor in charge of the Lagos Province 48 (Olive Tree provincial headquarter) of The Redeemed Christian Church of God in Ikoyi before his inauguration into office as the Vice President of Nigeria.
Even while holding the second most highest position in the country, Pastor Osibanjo still insists that he remains the pastor-in-charge of the province and that he is only on loan to the Federal Government.
In his words, "Just like Pastor Ibitayo has said we are on loan. I am still the pastor-in-charge of Province 48 in Lagos and my wife remains wife of the pastor-in-charge and wife of the Vice President."
It is spurious, therefore, that a lady who should no better, if her claims as an actress is reliable, could come out openly to question Pastor Osinbajo's pastoral calling just because the security agents were unable to nip the Plateau killings in the bud.
Unfortunately, if it were not for mischief, Georgina forgot that Osinbajo's pastoral callings have been the driving force in fostering peace in Nigeria despite pockets of security challenges in some states.
As a pastor, Osinbajo stands for peace; he restores hope where there is despair, love where there is hatred, joy where sadness has pervaded.
As a true pastor of repute, Osinbajo is guided by the Bible which he held during his swearing-in.
Christianity, the religion Pastor Osinbajo professes does not condone evil against one's neighbour neither does it uphold revenge.
Thus the Bible in the Book of Deuteronomy 32:35 says "It is mine to avenge; I will repay. In due time their foot will slip; their day of disaster is near and their doom rushes upon them."
In the Book of first Peter 3:9, Apostle Peter advised Christ followers not to pay back evil with evil but to treat everybody with love.
For Christians, revenge is never the right option. Peter echoes the teaching of Jesus, as well as that of Paul, in making it perfectly clear that those in Christ—those set apart to a new purpose—are not allowed to "get even."
President Mohammadu Buhari on Tuesday cut short his visit to Cross River state to commiserate with the people of the state and consequently condemned the killings in its entirety. He directed the security agents to fish out the killers and bring them to justice.
While it is understandable that the presumed actress made the utterance under emotions over the killings, going forward it is necessary that she guard her mouth against reckless comments such as this.
The President while in Jos warned against reprisals and inflammatory statement such as Miss Georgina had just made.
The security agents are on top of the situation both in Plateau and every other states the killings have been on in recent times.
Pastor Yemi Osinbajo remains a true Christian even beyond his calling as a Pastor but by the singular act that he has always preached for peaceful coexistence of Nigerians – this is what Christianity stands for, brotherliness, peace and love.
While Nigerians sympathise with the good people of Plateau and other affected states, it is necessary that individuals should guard their utterances and not incite violence.
Very soon, the perpetrators of the heinous act will be apprehended and made to face the full wrath of the law, this is our ultimate prayer.