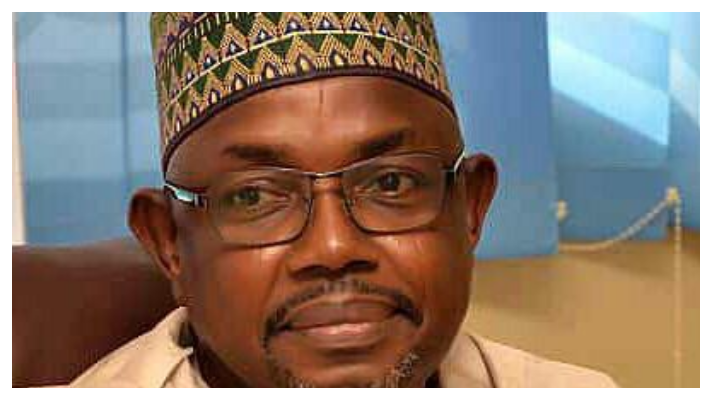 By Segun Tomori
It is no longer news that the seat of the National Secretary of the All Progressives Congress (APC) is vacant, what is news is that there is a proposed National Executive Committee (NEC) meeting of the party on Friday, 22nd Nov, 2019 to fill the position and other vacant offices in the party's National Working Committee (NWC).
The NEC is expected to ratify the nominees presented by zones in which the vacant offices were zoned. The National scribe position was zoned to the North-East, and micro-zoned to Borno and Yobe which gives Arc. Waziri Bulama, an indigene of Borno, an edge to clinch it.
Apart from being the Deputy Director-General (Coordination) of the 2019 APC Presidential Campaign Council (PCC), Bulama was a frontrunner for the same position in the June 2018 National convention of the party before he was persuaded to step down at the last minute by party stakeholders for the out-gone scribe, now Gov. Mai Mala Buni of Yobe State.
Over the past few months, Bulama's aspiration has garnered unprecedented momentum within the APC that has seen him bag the endorsement of powerful blocs within the party. Amongst the blocs that have endorsed him include:
1. Forum of State Chairmen of the APC at its meeting in July endorsed Bulama citing his experience and impeccable credentials.
2. Key chieftains of the APC in the North-East led by Gov. Zulum of Borno, his counterparts in other States, the 6 APC State chairmen in the zone, majority of members of the National Assembly have all thrown their weight behind Bulama.
3. Majority of the National Working Committee (NWC) members are also rooting for Bulama. He is seen as a unifier and a detribalised administrator.
4. The Buhari Support Organization (BSO) at a meeting of its State Coordinators sometime in July also unanimously adopted Arc. Waziri Bulama as its sole candidate for APC scribe.
The Chairman of the forum extolled his virtues stating he is the best man for the job.
5. A pressure group under the auspices of Tinubu Transformation Agenda (TITAN) has also since backed Bulama.
Other groups that have joined the Bulama for National Secretary advocacy include, the Coalition of Buhari and Osinbajo Movement (COBOM), APC in Diaspora, Women for Buhari/Osinbajo amongst others.
It is obvious that majority of stakeholders within the APC are in support of the emergence of Bulama as the party's scribe.
The long wait for the emergence of the new party scribe has reached feverish pitch. Party faithful across the country are now eagerly awaiting the announcement of the amiable Arc. Waziri Bulama as the substantive APC National Secretary at the party's forthcoming NEC meeting.
Segun Tomori is the Chairman, Media & Publicity, Bulama Support Group (BSG), Dep. Chairman (South), Bulama Youth Coalition (BYC).