How the Buhari Administration is Taking Technological Revolution Serious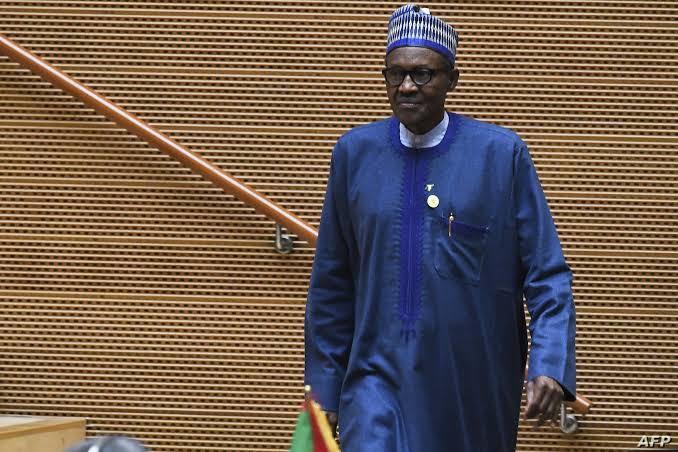 In 2016, one of the most prominent innovators of the 21st century, Mark Zuckerberg, founder of Facebook, touched down Africa for the first time and his first stop was Nigeria. Till date, most people, even Nigerians do not understand the significance of this visit and what it meant for the country, but a cutting rejoinder is that Mark Zuckerberg, like every other foremost developer today recognized the uprising happening in the continent, which experts have described as the fourth industrial revolution period as well as its role in the future. It was more of a validation of the burgeoning technology and innovation ecosystems in Nigeria. During his visit, he participated in the Aso Villa Demo Day, a pitch competition facilitated by the Office of the Vice President targeted at homemade emerging technologies and startups to drive sectors such as agriculture, food, housing, healthcare, and transportation among others.
In the last two weeks, two global enigmas leading some of the biggest and most impactful tech companies across the globe have touched base too. On November 7, Twitter & Square founder, Jack Dorsey visited Nigeria and took a tour of the startup communities in Lagos and Abuja. He also met some of the most influential people in the technology and entrepreneurship landscape.
The most recent visit is that of Jack Ma, the founder of Alibaba Group (a Chinese multinational conglomerate holding company specializing in e-commerce, retail, internet and technology) and the richest man in China. Mr Ma was in Nigeria on the invitation of the Vice President, Professor Yemi Osinbajo as part of the federal government's efforts to promote technological innovation amongst young Nigerians for job creation. Mr Ma who visited with a delegate of Chinese investors also revealed his interests to support Nigeria through his "Four Es" programme: E-infrastructure, Entrepreneurship, E-government, and Education. According to him, he is in Nigeria because the nation's vibrant young people and a 200 million strong market excites him, and should excite every entrepreneur with some vision, referring to Nigeria as a great country with a large population, very strong economy, excellent young people with outstanding innovations.
During the meeting which held at the Presidential Villa, Professor Osinbajo emphasized the creativity and resourcefulness of young Nigerians doing incredible things in the technology space and why global partnerships and opportunities are critical to the growth of the digital economy. He also talked about the government's efforts and plans to provide more infrastructure nationwide and the Broadband Connectivity Project which he hopes will be actualized by 2023 for the benefit of all Nigerians, especially in rural areas. He said the government is determined to support its youths with the skills and capacity to create opportunities for themselves and others citing N-Power, a job programme for young people that has now empowered over half a million citizens, and the administration's focus on rapid financial inclusion and E-government.
He went further to highlight that Nigeria represents an incredible opportunity and potential expressing his excitement and why Ma's coming is very strategic, in the trajectory and in the progress of Nigeria. "I think, it is a very important moment and what we are seeing – a lot of entrepreneurship, a lot of young people who are very actively engaged in the digital economy at various levels". "By leading a team of investors to Nigeria, I hope you see as we do, investment opportunities in Africa's digital economy, infrastructure and her people", he added.
Mr Ma did make very commendable remarks about Nigerian entrepreneurs, revealing that four Nigerian technology businesses are among top 10 African entrepreneurs to be supported by the AliBaba Group. "This is just the beginning. Our job is to support entrepreneurs. Everyone in the delegation, we are all founders of our own businesses in China. We think what we have experienced in China can help African entrepreneurs develop, support e-infrastructure, e-governance, e-entrepreneurs and e-education and this is what we came here for," Jack added. A few days after his visit, a Lagos-based blood and oxygen delivery company that connects registered blood banks to hospitals and patients in need of urgent blood supply won a $250,000 grant from his Foundatuon. The founder, Temie Giwa-Tubosun said the funding will to grow LifeBank and expand their presence in Nigeria and throughout the rest of Africa.
After his re-election into office for a second term, President Buhari reassured Nigerian entrepreneurs that he will be channeling more investments into Nigeria's technology sector, and also open up the space for more creativity, innovation and acquisition of digital skills, as a means of establishing more businesses and jobs to grow the economy. He made a strong statement to his commitment after setting up a 50-man Industrial Competitiveness Advisory Council consisting of 28 tech entrepreneurs, tasked with the duties of enhancing industrial policies and performance in the country in order to boost a public-private partnership.
The Federal Government set up a Creativity and Technology Council under the supervision of the Vice President, Professor Osinbajo, to support innovation and startups in the creative, technology and entertainment industries. During this period, he led some members of the group to Silicon Valley, where they visited the corporate headquarters of Google and Alphabet Inc, LinkedIn and Hollywood. Soon after he took a tour of tech hubs across the country and extended his support to many of them. This was before he unveiled the government-backed hubs that were built in strategic locations across the country and tailored to meet the peculiar needs of each geo-political zone. Afterwards, Professor Osinbajo declared open the North-East Innovation Hub in Yola, Adamawa, an initiative set up to incubate innovative solutions to the humanitarian challenges in the North East part of the country, in partnership with the private sector and the Infrastructure Concession and Regulatory Commission (ICRC).
More recently, he received Silas Adekunle, a tech entrepreneur and Co-Founder of Reach Robotics, inventors of the world's first Augmented Reality (AR) gaming robot, at the State House. All of these and many more efforts being made by the current administration is proof that Nigeria is now ripe to pioneer the catalytic growth that this new age of technology has to offer.
The future for startups in the country is very promising because the world is fast becoming a technology driven one. Strong economies are driven by technologies and these technologies are driven by startups, who have solutions that can support economy and businesses. As more young Nigerians continue to innovate, the government has promised to create a striving and business-friendly environment to ensure that their impact is felt and continues to grow.
Richard Ogundiya is a researcher and technology enthusiast.