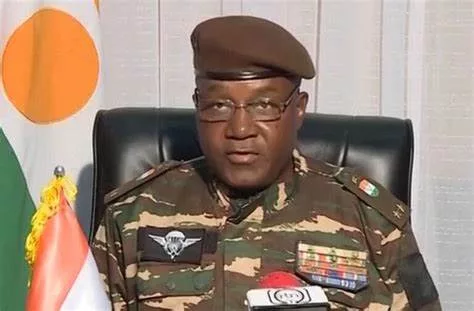 By Dapo Okubanjo
With President Bola Tinubu as chairman of the authority of ECOWAS heads of government,It is increasingly looking like Nigeria is back on the forefront of international politics with the very fluid situation in Niger Republic.
For people who have political bones to pick with the President, the decision by the sub-regional body to impose a 7-day blockade on land-locked and poverty stricken Niger in the aftermath of a coup d'etat was an ill thought out position.
But many others including this writer are of the view that ECOWAS has made the right move. Something has to be done to stem the tide of unnecessary military interventions in West Africa which has in the last few years witnessed coups in Burkina Faso, Guinea and Mali and that was why a lot of people agree with Tinubu when on assuming office on July 9 2023 as the ECOWAS chair made the now famous no more coups in West Africa declaration.
So technically, the decision by the former head of Niger's Presidential guards General Omar Tchiani to overthrow the 2-year old administration of President Mohamed Bazoum on July 26 was seen as a test of the resolve of the sub-regional body.
Indeed there have been arguments about poor governance in Africa but could this ever be a justification for a military dictatorship that has more often than not proved to be worse in the continent?
So when ECOWAS leaders converged on Abuja few days later on Sunday,July 30 for a special summit, many people may be right to be sceptical about a decisive response especially as nothing came out of previous actions against military juntas that upstaged democratic rules in some West African countries in recent years.
But surprisingly, ECOWAS under President Tinubu dared to be different. Rather than simply issuing an ultimatum with no action, the sub-regional leaders went a step further by imposing a land and air blockade of Niger as well as sanctions for 7 days in the first instance to get the coupists out of office.
The 7-day quit notice looks like a risky gambit especially with the threat of a likely military action, but it also shows that ECOWAS is keen on baring its fangs to show that it is not a toothless bulldog.
it is also note worthy that western countries including US, France,UK and Germany are threatening or have cut financial aids to a country that depends largely on foreign handouts so it is safe to say that the countdown has began in earnest.
There are however fears that ECOWAS plan to launch military action against Niger in the event of a refusal to reinstate Bazoum may be affected by the public show of support by the notorious Russian Wagner mercenary outfit for the Niger coupists.
As much as this is a possibility,the sub-regional leaders are clearly not giving it a thought in their bid to ensure that constitutional rule is restored in a country that is not known for political stability.
The Chadian President Deby Itno has already been in Niamey to meet the coup leaders as well as the embattled President Bazoum in detention but the world waits with bated breath to see if Omar Tchiani and his team will buckle under ECOWAS pressure.