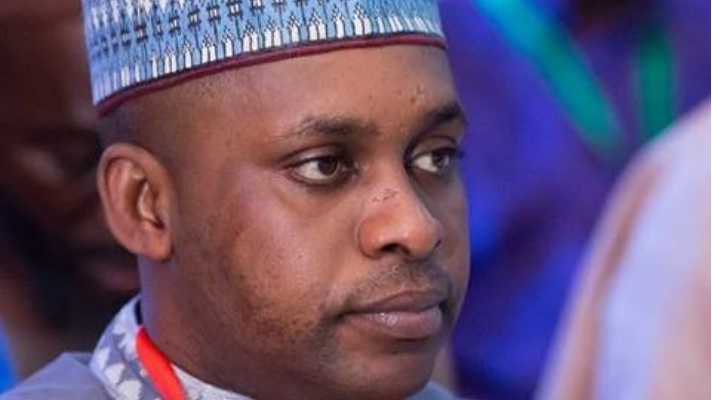 By Aliyu Abdullah
We are grateful for your sacrifice, for steering our country to the right path, the path laid by our founding fathers. To greatness that we are destined to reach. Although, Nigeria is a work in progress, nevertheless, there is progress under your leadership. We have seen insecurity being tackled and addressed, soon we will reduce it to a corner of our history not to be forgotten but a place where we will draw a lesson or two.
Your patriotism is unrivaled by any modern leader the nation had, this is why you think Nigeria and you act Nigeria, you go to bed in the night with Nigeria in your mouth and heart even after a long array of activities whether you are at home or abroad soliciting for goodwill and investors, and you wake up with Nigeria in your heart and mouth, sometimes we actually forget you are 77, not many youngsters can keep up with your stamina, dexterity and determination to keep on going, I guess this is where your training as a spartan soldier comes to bear, once a regular combatant, always a regular combatant, the distinct ability to keep at it when others succumb mentally or/and physically.
Our infrastructure are beginning to get the needed attention after a long period of total neglect, in four years you have not only completed the inherited Abuja to Kaduna Rail project which was left at about 75% completion rate by your predecessor, you have also designed and constructed a brand new rail line from Lagos via Abeokuta to Ibadan, Thank you for that, I just returned from Lagos where I saw it with my eyes.
The roads are either being completed from the southern corridors to northern corridors, the story is the same, work and work, everyday is ongoing, but like Oliver Twist, we need more Baba, and this is why we must commend you for a job well done so that we can ask you to sacrifice more for us and give us more rail lines, more roads, more stable and affordable power to industrialize our country. For we fear, and rightly so, three years left is such a very short time and the shoes you will leave behind will be so enormous that it will present a great challenge to find who can fit into them and in the event we do find who is bold, courageous and patriotic enough to wear them, can he or she be able to match your footprint of integrity, this is a question best left for time to be the ultimate judge.
Not too long ago, shortly before you assume your first term as democratically elected President of our great nation, a former leader in this country wrote that if corruption was in the corridors of powers during his own administration, then in 2013 corruption was celebrated in the master bedroom of the Aso Villa, this is an important reminder of our history, Baba, you cried out before the world in 2014 and said, if we don't kill corruption, then certainly corruption will kill us a nation. Today, it is no longer business as usual in the corridors of power, it is definitely non existent in any of the bedrooms of Aso Villa. Today, we have a President that even the most vilest of your critics cannot accuse you of self enrichment, the entire opposition cannot table that accusation against you, this alone to me is a milestone in the fight against corruption, for even among your contemporaries, how many can beat their chest with their heads held high that no such claim can be made against them especially in our continent where they saw long before our own countrymen and made you their Champion of fight against corruption.
Some may say, but these are intangible wins, and yes, we have the tangible wins as well, almost about 400 billion USD was reportedly to have been looted in Nigeria as we were informed by the Ag. Chairman of EFCC, Mr. Ibrahim Magu, but under your administration, we have witnessed unprecedented recovery of those looted funds and still recovering, in a recent EFCC 'operation rewired' held in September this year, the sum of $169, 857 and N92 million was recovered just from a single operation, this is in addition to about 500 billion Naira recovered in your first term, Baba.. oh and not forgetting the forfeiture of exotic collection of jewelry to the tune of $40 million belonging to the former Minister of Petroleoum, Mrs. Diezani Allison Maduekwe by the courts of our land. We also cannot forget that a former Group Managing Director(GMD) of the nation's oil company before your time was caught with stashed cash of about $9.8 million well hidden in a slum part of kaduna sometimes in your first term.
Baba, several eminent personalities that were considered untouchables before due to the sheer amount of powers they wield or wielded while in office are either facing prosecution or have been convicted by the courts, the former category we knew them by their trademarks of appearing in courts on stretchers, crutches, neck aides and the rest while the later category are languishing in jails even though they were your party men and supporters, and they were yestermen of powers, but they did not understand when you made the declaration in your first inaugural address on May 29th, 2015 that you were for nobody and for everybody, that your eyes will be closed when it comes to dispensing your oath of office, your hammer of anti corruption fight knows no foe nor friend. It just lands appropriately where it rightly belongs.
Baba, on assumption of office in May 2015, your predecessor left you a parting gift on the economy front, a trojan gift in the form of recession, a near empty treasury, a depleted foreign reserve of about 28 billion USD that could not absorb the shock of a rising United States dollar against a much weaker Naira due to lack of production, a mono dependent economy with a crashing price internationally and no plans for diversification or savings for a rainy day, agriculture was left only for a few rural dwellers, an empty sovereign wealth fund, with 27 states in the federation almost insolvent and unable to meet their basic obligations such as paying their workers, you did not complain, although some of us did that on behalf of the country but they shut us down and told us not to recall the past, that you are in the driver's seat and have been wanting to drive this nation for twelve years and so, you should have the magic wand to wield away the rot of 16 years, you kept your cool and rolled up your sleeves and got to work, today you have reversed that trajectory, Nigeria is growing at 2.3 % and expected to continue growing that way for the foreseeable future according to all the international finance predictions.
Although, the naysayers who see nothing good in our country will quickly ask the question, have the life of the average man on the street changes, they got their answer loud and clear on the 28th of March, 2019 when the average men on the streets trouped out to the streets and voted you back with a landslide margin against your closest opponent. Why would not they vote for you when you succeeded in your call back to farm, many answered the clarion call, suddenly, we no longer spend 5 Million USD per day to subsidize the importation of our basic staple (rice), a lot of our youth particularly from the rural areas that have no job suddenly became gainfully employed. You took the foreign reserve to 47 billion USD from the 28 billion USD you inherited even though you never sold oil at a 100/per barrel like your predecessor luckily did.
You cut down waste and operated a slim government without laying off the workers, even your Party people begrudged you for not rewarding loyalists with positions, for some moments, many of us thought so as well but we remained steadfast, some lost their ways and ran out of our mist, they soon found a new favorite pastime, castigate and blame Buhari for every bad turn they took, every personal wrong choices they made or even ill luck.
Baba, You did not succumb, you took everything in your stride, they called you names in an attempt to discredit you, but you could not afford to leave important matters of rebuilding the nation by answering them, some grew tired and resorted to praying for your term to run faster than lightening, but Baba, all you think and do is Nigeria. Unperturbed as you always are, A President of will.
For these and many more milestones and sacrifices for the greater good of Nigeria, I say a resounding happy birthday Mr. President (Baba).
Aliyu Abdullah is the Special Assistant to the President on Media & Publicity (Office of the First Lady)