TINUBU: The Man & His Bold Ideas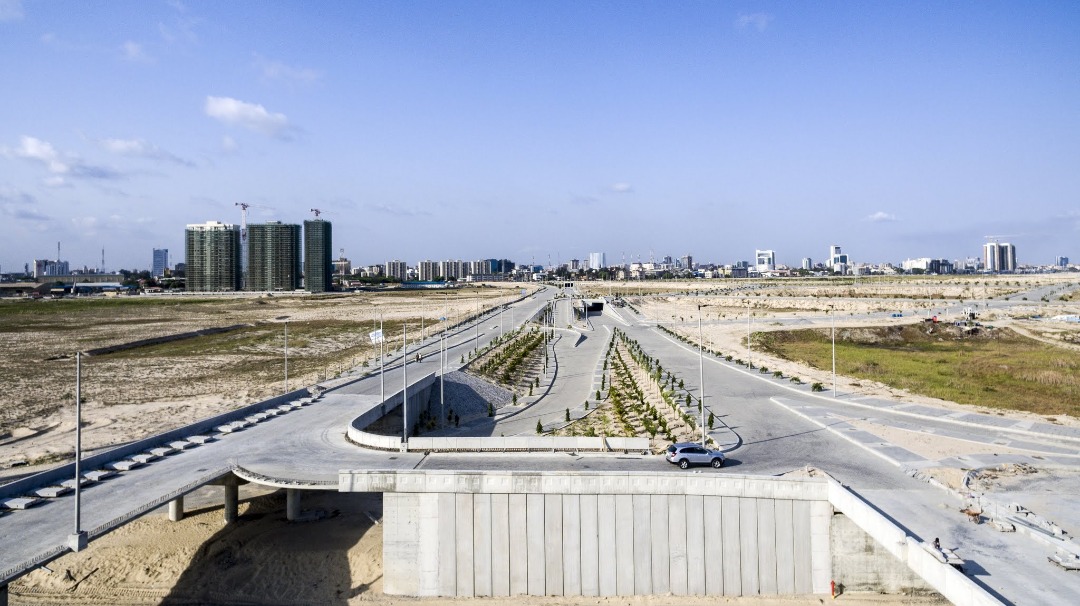 By Temitope Ajayi
Toxic negativity is, perhaps, the most dominant strain of the malaise ravaging public intellection in Nigeria. The default mode of a section of the Nigerian community of public affairs analysts, is to dismiss any notion that the country is making progress and that thereare still visionary and conscientious political leaders making the difference.
Lately, the competition seems to be about who can deploy the most vile and uncouth words to paint the picture of a post-apocalyptic country. To these lot, the only good time to remember inNigeria was the First and Second Republic when political giants including Chief Obafemi Awolowo,Dr. Nnamdi Azikwe and Sir Ahmadu Bello, Alhaji Lateef Jakande, Chief Bola Ige and several others left their footprints on the sands of time. That these departed statesmen were accomplished leaders is not debatable. But positing rather unabashedly that Nigeria has not made progress since these aforementioned great men left the scene is standing good logic on its head.
In the last two decades, one man that has consistently proved that tremendous public good can be achieved when a visionary leader is in the driver's seat is Asiwaju Bola Ahmed Tinubu. In just 22 years, Lagos has, unarguably, witnessed remarkable transformation. This achievement is not by happenstance, but rather through deliberate and methodical planning and execution.
About two weeks ago, I got involved in a debate with two elderly friends who argued, rather unconvincingly, that the last time real development happened in Lagos, in their words, was "during the golden era of Alhaji Lateef Jakande that ended in 1983". While no one can deny the impact of progressive leadership Jakande brought to bear in Lagos, it is also unthinkable to accept the view that Lagos has not made any progress since then.
Many questions would suffice: are the roads in Lagos still the way they were in 1983? To stretch further, have the roads not witnessed expansion, remodelling and in most places, total reconstruction since about 40 years ago? Are the number of government-owned hospitals and public health centres still the same as we had in 1983? Can we also compare the number of primary and secondary schools then and now? Did the Lagos of Jakande era generate as much waste or deal with more social and environmental challenges like it does now? What was the population of Lagos back then when juxtaposed with what obtains currently resulting into heavy pressure on the state's physical and social infrastructure? The list is endless.
One fact is indisputable: Lagos had a stunted and arrested development of about 17 years from 1984 to 1999 before Asiwaju Tinubu became governor. It was a state under siege with broken system in all sectors. Tinubu came and changed that narrative. Months before he was sworn into office, he had set up a Transition Committee, with a clear brief to fashion out short, medium and long term solutions to the myriad of challenges confronting the state. That was a period majority of his other elected colleagues were still basking in the euphoria of their electoral success. Not Asiwaju Tinubu!
On his first day in office, Tinubu already had a Plan of Action in form of a comprehensive development blueprint that will not only rebuild Lagos, but set it on a path of sustainable growth. Today, there is hardly any developmental project going in the state that does not have the imprimatur of Tinubu, as in the development masterplan for Lagos put together by his administration.
Nothing else speaks to the boldness and rightness of Tinubu's creative ideas than the brand new city sprouting out of the Atlantic Ocean and the rapid urbanisation along the Lekki-EpeIbeju corridor. He envisioned the Lekki Free Trade Zone, the $3.5billion Lekki Deep Seaport as a sprawling industrial corridor to revitalise the economy of the state. The Free Trade Zone is home to the $17billion Dangote Refinery and Petrochemical Complex and other multinational companies. It was hardwork and not sheer luck that made Lagos GDP ballooned to over $150billion within 20years. If Lagos were to be a sovereign country, it will be the 6th largest economy in Africa. What could possibly be a better testament of Tinubu's leadership ingenuity than this feat!
Let's shift our focus to the Eko Atlantic City, a new international city of commerce, which has been described as one of the top five engineering feats in the world. A smart city with the full compliments and trappings of modernity, Eko Atlantic City, according to information gleaned from its website, is "standing on 10 million square metres of land reclaimed from the ocean and protected by an 8.5 kilometre long sea wall. The city will be the size of Manhattan's skyscraper district. In addition, it will be self-sufficient and self-sustainable and will boast a state-of-the-art urban design, its power generation, clean water, advanced telecommunications, spacious roads and tree-lined streets."
Pre-1999, the Ahmadu Bello Way, the stretch of street facing the Eko Atlantic City and, indeed, almost the whole of Victoria Island, had become an eyesore. The ocean surge had practically washed off the Ahmadu Bello Way and parts of Victoria Island. Multibillion naira structures, including states' liaison offices and other business concerns on adjoining streets within that axis, including Bishop Oluwole, Adetokunbo Ademola, Akin Adesola etc had relocated elsewhere. The story is different today. What was hitherto described as "disaster zone" has become a multi-billion dollar city of prosperity, thanks to a man who dares to dream BIG.
Not unexpectedly, blue chips big multinationals and embassies have found a new abode in the city by constructing mega and eye-popping structures. The United States Embassy announced recently that it is building its new $300 million campus inside the Eko Atlantic City. The developmental vision that propelled Asiwaju Tinubu as governor of Lagos State is in sync with the model that turned Dubai into a global trade and tourist haven within five decades.
In his book: 'My Vision: Challenges in the race for excellence,' the Ruler of Dubai and Prime Minister of the United Arab Emirates, Mohammed bin Rashid Al Maktoum, dwells on the visionary, progressive and audacious approach towards development led by his father, Rashid bin Saeed Al Maktoum, stressing that the vision to do great, seemingly impossible things and break limits have made Dubai a centre of commerce and a major global financial hub.
When Sheikh Saeed Al Maktoum conceived Jebel Ali, an artificial and largest port in the Arab World, some merchants met him to talk him out of it. Their argument, according to the current ruler in his book, was that Dubai at the time, already boast a large habour at Port Rashid that met their needs and therefore, saw no reason for the construction of a bigger port in a time of recession.
Mohammed Al Maktoum wrote that 'Vision' is the word to use to describe what led his father to build Port Jebel Ali. Jebel Ali is, at the moment, the world's ninth busiest seaport and world's largest man-made port. Al Maktoum, the father told the son that his reason for building the Jebel Ali Port, which opened in 1979, was because a time will come when Dubai will not be able to afford a project of that scale and magnitude.
Far-sightedness is an essential ingredient in leadership. At the time Asiwaju Tinubu conceived the idea of reclaiming the Bar Beach and unveiled his plan, his traducers pilloried him relentlessly, describing it as a "waste of Lagos' money.' Lagos State chapter of PDP, led by Chief Olabode George was unsparing in its ill-thought out criticisms.
Who has now proved to be more visionary and smarter? It's no one but Asiwaju Tinubu, a man who saw the vision others couldn't see. Volumes of literatures can be written on how this same man re-engineered the financesof Lagos State and the conceptualisation of interventionist agencies like LASTMA, LAWMA, LAMATA, LASAA among others to serve as building blocks for running a modern city-state.
Since leaving office, Asiwaju Tinubu has continued to espouse novel ideas for national development and transformation, an attribute that puts him ahead of his peers as a thinker and philosopherking. As the man keeps baring his thoughts, the nation must listen and pay attention. Now, he wants to serve this nation as President and has confidently declared: "I have the vision and the capacity to lead this country." This is not a tongue-in-cheek statement! It is bold! It is assertive! I love selfconfident men; yes, men like Bola Ahmed Tinubu. Tinubu is brimming with ideas that will make Nigeria a truly developed and prosperous nation. Let's make him our next President.