President Muhammadu Buhari's Remarks at the National Executive Committee (NEC) Of All Progressives Congress (APC), Held at the National Secretariat, Abuja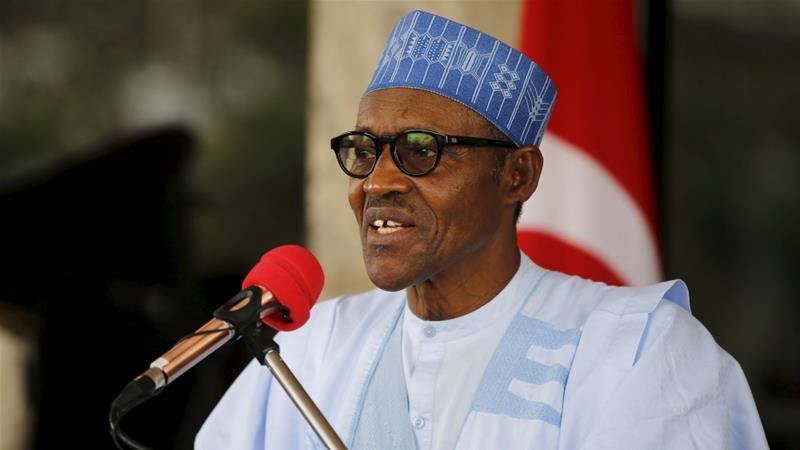 TUESDAY 27TH FEBRUARY 2018
Protocols:
I welcome all of you dear party members to this year's NEC meeting.
   Let me first record my appreciation to the party leadership in Abuja and the States for their stewardship of the Party Affairs. In particular, may I commend our Chairman, His Excellency Chief John Odigie-Oyegun, for steering the Party from success to success.
   From our resounding victory in 2015, to gubernatorial elections in Kogi, Edo and Ondo as well as much improved showing in Anambra Elections. APC is the Party of Government and now the Party of the Nigerian people.
   Mr Chairman, Members of NEC, great credit is due to our APC State Governors for stabilizing the country and to our Armed Forces, Police and other Security Agencies for stopping Boko Haram in its tracks and driving them from their bases. No country, however well secured, can prevent isolated acts of terror as we have seen in America, Europe, Asia and here in Africa.
   We must support our Security Agencies to safeguard our country so that the job of development as outlined in our Manifesto can proceed without too much interruption.
   Mr Chairman, Members of the National Executive Committee, we cannot afford to fail to remind Nigerians where we came from in 2015. I am happy to report that slowly and steadily we have managed to stabilize the country and re-direct the ship of the State.
   We have restored prudence to the management of public finances. Confidence in Nigeria has been restored. On February 23rd, Nigeria issued 12 year and 20 year Eurobond on the international market, which were both oversubscribed. The 12 year bond was within days subscribed by 332%. The 20 year bond was subscribed by 372%.
   We have stabilized the Naira, increased our foreign reserves from US$20 billion to US$40 billion. Inflation rate is down. With considerably less resources available to the country, we have improved all indices towards a stronger economy.
 Above all, we must pay tribute to the Nigerian people. They still massively support the government in spite of distractions from exponents of "business-as-usual".
 Nevertheless, I am not asking us to relax and take things easy. As we all know, elections are looming on the horizon, we must therefore get our act together. Accordingly, I implore all members of the Party to give the Asiwaju Committee full cooperation to resolve differences existing amongst our members in the States affected. It is perhaps inevitable that there would be differences of opinion within the Party. If we didn't have differences we wouldn't be a genuinely democratic Party.
 But we must not lose sight of our common purpose as a new Party to break the mould of Nigerian politics and take the country to new heights. Therefore, we have asked our respected Asiwaju Bola Ahmed Tinubu to lead this process of restoring order to the ranks, manage differences and strengthen the Party.
 Mr Chairman, members of the National Executive Committee, I must acknowledge that the pace of government has not met the expectations of many within our Party. But few of us knew or appreciated the depth of the hole when we took office. Thus we spent the last two years digging the country out of the mess we met.
 Furthermore, the stand-off between the Executive and the National Assembly slowed the process of government. We are working hard to resolve the differences so that the country can move forward.
 Soon, primaries for;
Wards,
Local Governments,
State and
Centre will be due.
 I urge all members to take account of the fact that APC has a history of conducting free and fair primaries whenever consensus about any position is not reached. Regardless of the outcomes of the primary processes, it is imperative that we all work together to ensure victory for our Party.
Thank you