What FG has done in response to herdsmen/farmers conflicts – VP OSINBAJO
Vice President Yemi Osinbajo, SAN, explains in details below.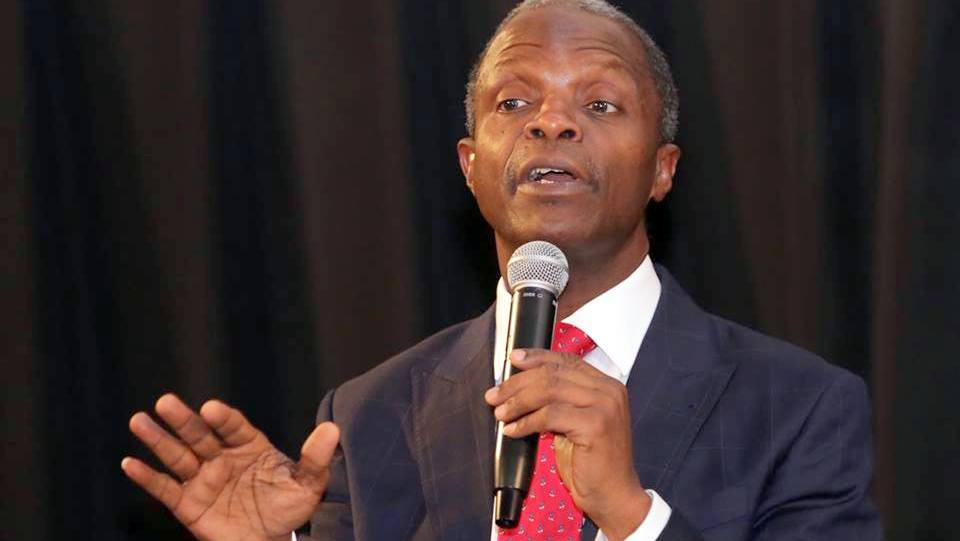 Q: What then is being done about security?
Vice President: The approach of the government has been to deploy mobile police forces to troubled areas and also both the army and Air Force, the Nigerian Army formations and units in Benue State for example, especially 72 Special Forces Battalion, have consistently maintained Forward Operating Bases at the flash areas covering Guma, Logo, Katsina-Ala and Agatu Local Government Areas.
The operation has the generic name Operation MESA, but it is nicknamed Operation ZENDA in Benue State. The Army had within the last few days scaled up the size of troops and equipment in Agatu, Guma, Katsina-Ala and Logo Local Government Areas of Benue State.
The Army also recently deployed troops at Awe and Tunga Local Government Areas of Nasarawa State, in order to monitor and block the gaps that were presumed to be used as staging points by armed herdsmen to attack communities in Benue State. 
Additionally, troops of 93 Battalion, Takum in Taraba State, also occupy blocking positions as well as maintain constant liaison with troops in Benue State.
Furthermore, the command and control structure of the Army formations and units in Benue and contiguous states have been reorganized.
Accordingly, more troops were deployed and the Commander 707 Special Forces Brigade was reassigned to Taraba State for effective command and control of troops operating in the entire Benue/Taraba general area. And next week, the Nigerian Army will flag-off Exercise AYEM AKPATUMA, to checkmate the activities of armed bandits and militias in Benue, Taraba, Nasarawa and environs. 
Laolu Akande
Senior Special Assistant to the President (Media & Publicity)
Office of the Vice President
 
20th February, 2018