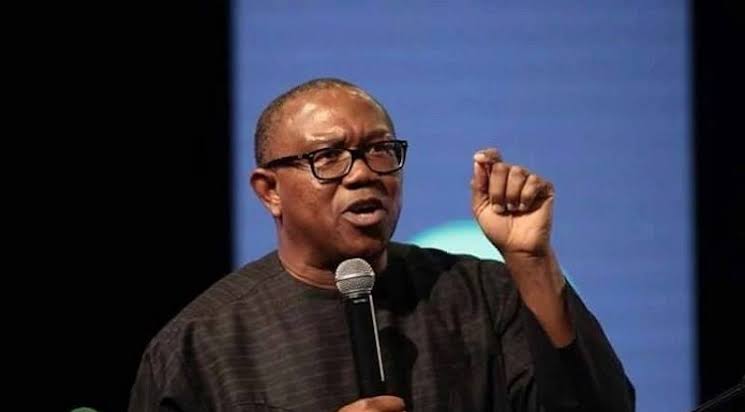 Peter Obi is not just intellectually deficient – all bombastic and no substance – he is also poor with figures.
Here are 7 notorious claims which he made during the Vice Presidential Debate which are outright FALSE!
1. CLAIM BY PETER OBI: There are about two million vehicles in Nigeria.
FACT: False. According to the National Bureau of Statistics (NBS), Nigeria has a total vehicle population of about 11,547,236 as at the third quarter of 2017. The number of cars in the South West axis alone is far more than 2 Million.
2. CLAIM BY PETER OBI: African trade today is less than 9 percent.
FACT: False. According to Afriexim Bank, Intra-Africa trade is around 15 percent. In 2016, intra-African exports made up 18 percent of total exports according to Brookings Institution.
3. CLAIM BY PETER OBI: Oil gives you 80% of foreign exchange earnings.
FACT: False. As at 2017 NBS figures showed that Nigeria's foreign exchange earnings from oil the oil sector stood above 90%.
4. CLAIM BY PETER OBI: Total loans from the banks in Nigeria is N19trn and only 0.5% goes to SMEs
FACT: FALSE. According to the Central Bank of Nigeria's (CBN) money and credit statistics, banking sector credit to private increased to N22.72 trillion at the end of October 2018, compared with N22.56 trillion it stood at the end of September 2018.
5. CLAIM BY PETER OBI: Apple Inc's market cap is bigger than the economies of Nigeria, South Africa and Egypt.
FACT: This is not true. Apple's market cap today is $788.57 billion. The economies of these three countries are bigger than Apple.
6. CLAIM BY PETER OBI: Nigeria has fallen on the global competitive index from 124 to 127.
FACT: False. According to the latest (2018) World Economic Forum report, Nigeria rose on the index by 10 places. Obi's claim was true in 2016.
7. CLAIM BY PETER OBI: The number of people living in poverty has grown by 6% every minute.d
FACT: If this wild assertion were to be expounded, according to Peter Obi 6% of Nigeria's population at 180 Million people, that is 10,800,000 people, become poor every minute. That means before the debate ended – an hour after he made that assertion – 648,000,000 persons had become poorer. (That is more than 3 times the population of Nigeria.) And by the next day, 15,552,000,000 – over 15 billion – people would have been poorer. That is about two times the world's population.
Asides cooking up figures, Peter Obi must also be good at creating poverty.