Accountability: APC Commences Online Collection of Dues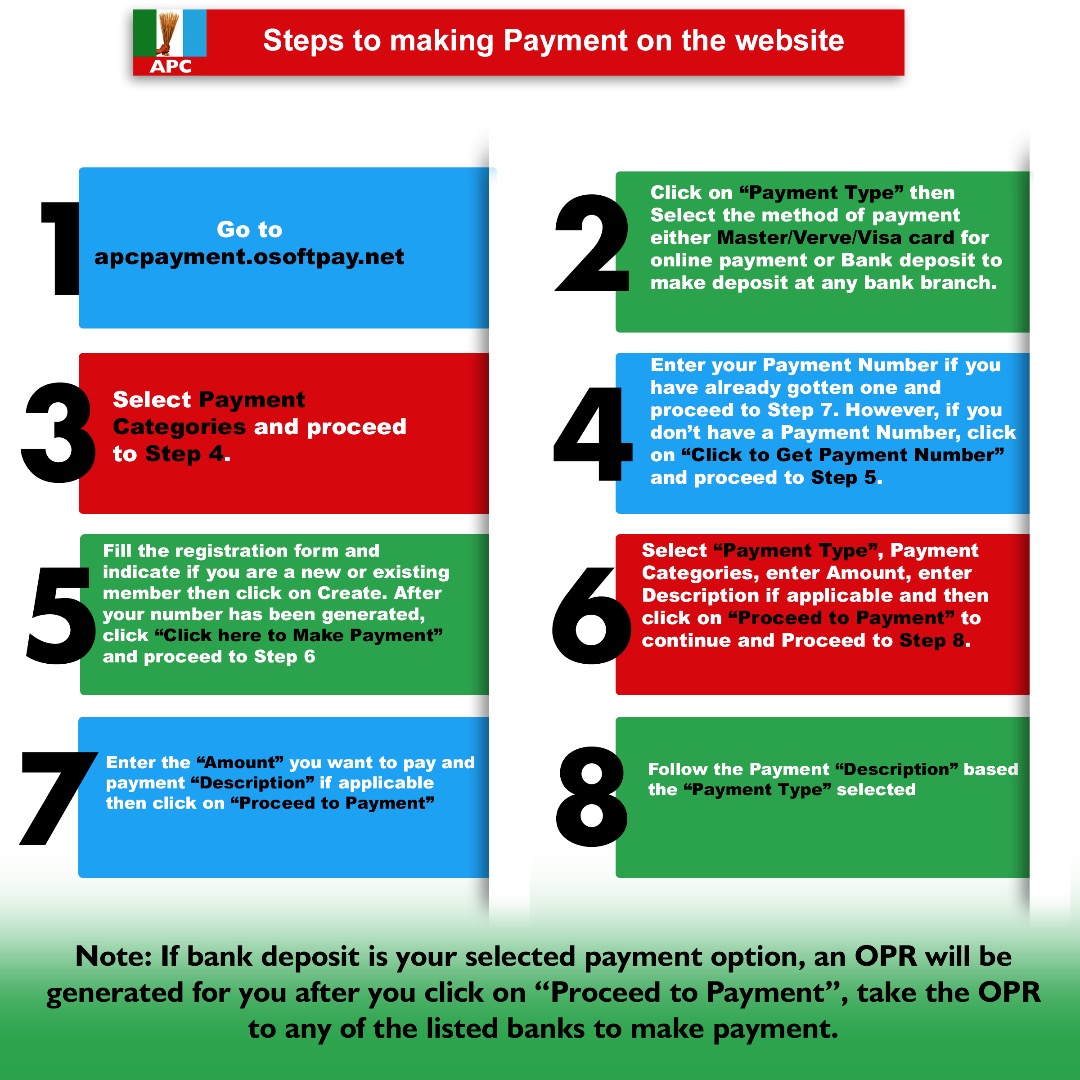 Nigeria's ruling party, the All Progressives Congress (APC) has commenced the process of collecting dues from its over 15 million members online. This, stakeholders in the party said, will help to enhance transparency and accountability, and ensure that members take their rightful place as decision makers in the party.
Mr. Dawodu Olalekan, a member of the party from Ibadan, Oyo State, noted that the new process of online collection will help to give real power to floor members of the party, as frequent financial contribution is key to being a valued stakeholder.
"They say that he who pays the piper dictates the tune and ensuring that members' dues count is a much-needed step towards making our voices and opinions heard. For those of us in my ward who have paid our dues using this platform, we feel satisfied knowing that our money is going to the right place and we have a greater sense of belonging as now, more than ever, we are very interested in processes of the party."
This mode of collecting dues was kicked off in May 2018 and has been described as one of the final legacies bequeathed by the Oyegun-led national working committee. The Oshiomhole-led excos have also indicated interest in sustaining the initiative.
"This initiative was introduced last month and so far, almost a million members have paid their dues through the platform. We are particularly happy about this because we have gotten a lot of positive feedback from our members who have used the platform all over the country", said one of the party officials working closely with a key figure in the party's leadership.
"I paid last month's dues on my phone", said Monday Johnson, a member of the party residing in Abuja. "The platform is very easy to use and it's very convenient for someone like me who does not live in my home state, which is where I registered."
The payment portal, apcpayment.osoftpay.net, is powered by the remita payment platform. Musa Abdullahi from Kano state said that the collection of dues through remita is in line with the ruling party's anti-corruption stand.
"This is just like TSA", he said. "Now, all the members will know that their money is accounted for and any kind of corruption that may have happened due to manual collection will be effectively prevented."
Many political analysts have called for an overhauling of the financial system which is currently obtainable in Nigerian political parties, and this is perhaps one initiative which ought to be replicated across board.