Cash Transfer Office Debunks Rumour of Depriving Poor Nigerians of Their Entitlements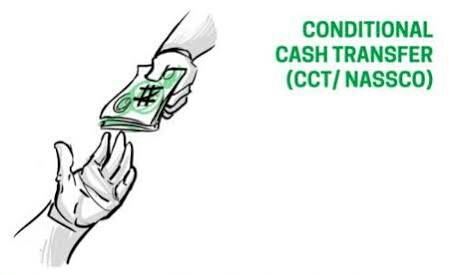 The cash transfer office has debunked the rumor that the scheme is deriving poor Nigerians of their benefits.
Sources from the office revealed that not everybody captured in the National Social Register (NSR) is being paid the bi-monthly 10,000 given to the poor and vulnerable.
This is because the poor and vulnerable households captured in the NSR are being ranked via Proxy Means Test to get the categories of potential beneficiaries to be enrolled on the programme of which those enrolled on are paid.
Morever, it was revealed that some beneficiaries from pilot states has experienced as at today nine payment circles (a circle is two months) while other beneficiaries has experienced three payment circles which means they have been paid six months stipends.
For Oyo state particularly, beneficiaries has been receiving payment right from the commencement of payment on the programme and the new set of beneficiaries that came on board in February/March 2018 has also experienced their second payment circle (4 months of payment) which ended last week.
The source also revealed that some other beneficiaries in the following states; Bauchi, Ekiti, Osun, Kogi, Kwara, Cross River and Niger has experienced nine payment circles except for Niger state that has only experienced three payment circles( six month of payment) because it came on board the programme in December 2017/January 2018 as second set of beneficiaries.
It was dislosed that nobody on this programme is forced to save from the stipend they receive rather they are encouraged to form groups to enable them save something from their stipend.
The source concluded that every beneficiary on the programme is paid his/her actual amount of 10,000 as at when due and there is no irregular payment or forceful deduction.
Meanwhile, there is a grievance redress mechanism put in place to address some issues of concern in order to ensure that beneficiaries and non- beneficiaries make complaints with the view to seeing them being resolved.