Africa is on the Rise – VP Osinbjo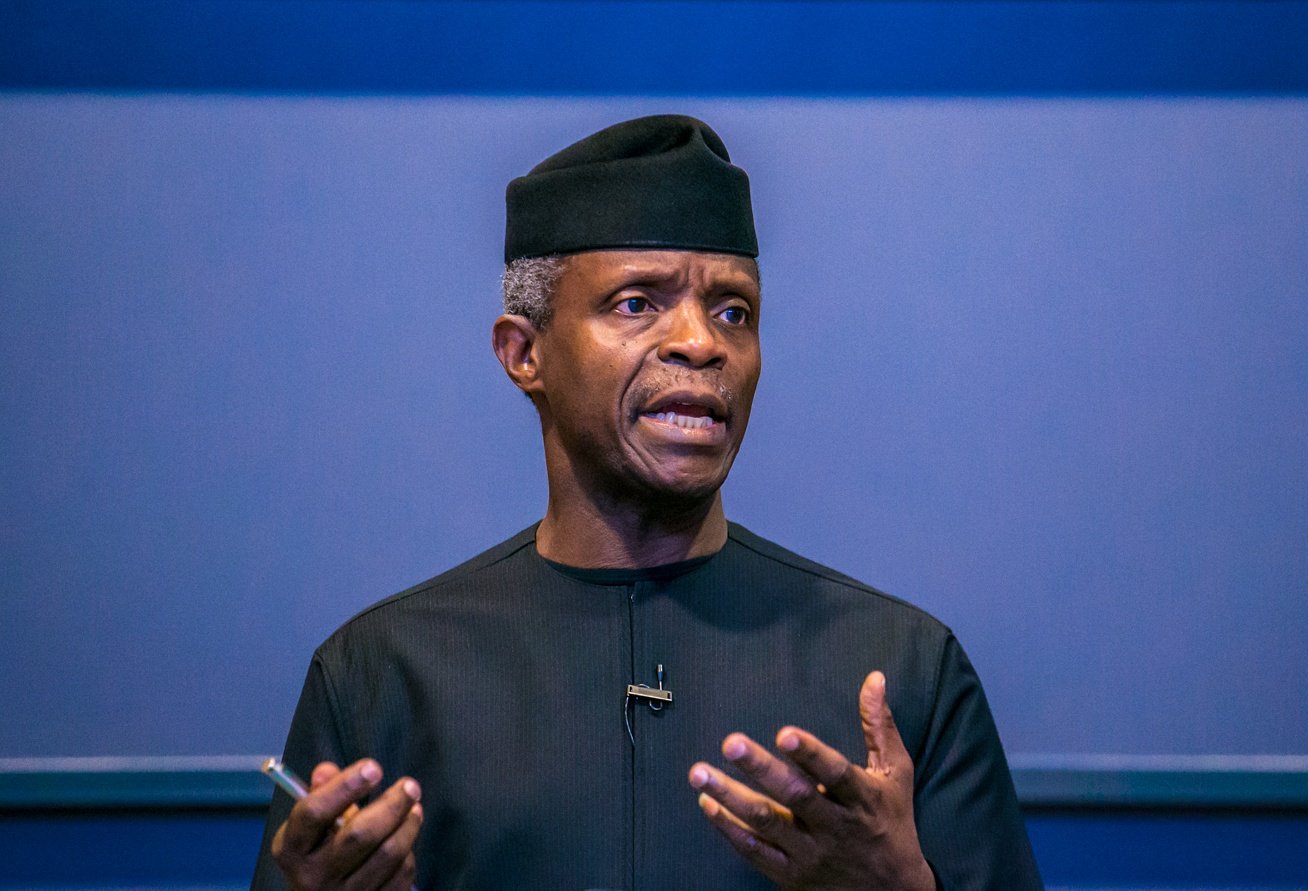 We are committed to an inclusive economy, conducive business environment and infrastructure
$500 million Innovation Fund underway
"What is required is the rigorous and unglamorous business of keeping to the vision of our Economic Recovery and Growth Plan, ERGP."
The Buhari administration remains committed to a conducive and supportive environment, fiscal prudence and investing in infrastructure as fundamentals for businesses to thrive and ensuring macroeconomic stability, according to Vice President, Yemi Osinbajo, SAN
Prof. Osinbajo, who stated this today at the 22nd African Securities Exchanges Association (ASEA) Annual General Meeting and Conference in Lagos, he noted: "what is required is the rigorous and unglamorous business of keeping to the vision of our Economic Recovery and Growth Plan, ERGP."
"We also realize, of course, that a conducive and supportive environment is essential for businesses to thrive and have accordingly, invested heavily in infrastructure while working strenuously to make it easier to do business," the VP stated.
According to him, for economic stability to be achieved, it requires using resources more efficiently and effectively, as well as, tackling inequality of opportunity and outcomes.
He said, "our social investment programmes in school feeding, job creation and economic empowerment through interest-free micro-loans, will certainly promote social inclusion and help ensure the peace and security so vital for long-term investment and economic sustainability."
While commending the theme of the conference, "Champions on the Rise: Africa's Ascension to a More Sustainable Future," Prof. Osinbajo said it is inspirational because it recognizes that Africa through its talents, businesses and commerce, is on the rise."
For Africa to rise, he cautioned that "all of us in African governments, private firms, market institutions must be the champions on the rise and we have a duty and responsibility to assure a sustainable future for this beautiful continent.
"Africa, as we all know, is the last frontier for virgin economic opportunities and, given recent positive developments in the continent, it is only a question of time before the abundant opportunities in the continent bring about major socio-economic changes.
"It is evident that the African Securities Exchanges Association has a key role in our continental quest for economic growth and development. This is not only because of the vital role that capital markets play in our domestic economies but because the Association reflects the right spirit of collaboration and partnership required of African countries and their economic institutions, to bring about a more vibrant, dynamic continental economy.
Continuing, the Vice President noted, "another key role that capital markets must play in this era is to assist technology start-ups to find the resources they need to promote and grow their businesses. We have an Advisory Group on Technology and Creativity here in Nigeria and one of the dominant themes in our discussions with the young entrepreneurs in these sectors is the lack of affordable and patient capital.
"We are accordingly working with the African Development Bank to establish a $500million Innovation Fund that will support activities in this sector. Given the size of our economy and the potential of the technology and creative sectors, I am hopeful that capital market operators will work towards innovative financing solutions to lend further support to these two sectors."
Noting that African companies that invest in the continent are expanding quite rapidly and the amount of intra-Africa foreign direct investment almost tripled in the decade till 2016, Prof. Osinbajo advised that these must also be innovative.
"They must innovate in response to new ideas and take advantage of unique features of the African economy. We must build on the great advances in FinTech like M-PESA, Paystack, Flutterwave and Eyo Owo, in Nigeria. Worthy of mention also are the insightful mini-packets for drinks, soap, milk, medicines, sugar and such likes that we find in the retail sector in many African countries," he added.
He congratulated the host of the AGM, the Chief Executive Officer of the Nigerian Stock Exchange, Mr. Oscar Onyema and his team, on the completion of a productive tenure as President of ASEA, as well as the incoming President, Mr. Karim Hajji, CEO, Casablanca Stock Exchange, wishing him an outstanding successful tenure.
In his remarks, the outgoing President of ASEA, Onyema, highlighted the achievements of ASEA under his tenure and said the theme of this year's conference underpins the need for operators of African capital markets to fully embrace sustainable business practices, as well as the opportunities and risks presented by the fourth industrial revolution.
Other speakers at the conference were the Vice President and Treasurer, World Bank, Mrs Aruma Oteh, President of Council, The Nigerian Stock Exchange, Mr. Abimbola Ogunbanjo, the representative of the Lagos State Deputy Governor, Dr. Idiat Oluranti Adebule, and representative of Minister of Finance, Mrs. Aisha Ahmed.
Others were CEO, World Federation of Exchanges, Ms. Nandini Sukumar and the incoming ASEA, President Mr. Karim Hajji.