And the Power is in Chapter 41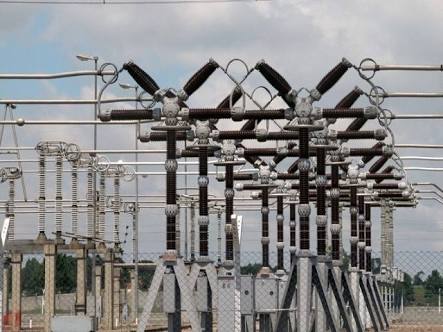 By Ayobami Akanji
Electricity can transform people's lives, not just economically but also socially – Piyush Goyal
Former President Obasanjo has in the past weeks, characteristically dominated the headlines and political discourse nationwide. From his "Third Force Movement" which started out as a "non-political movement" to its concomitant collapse into an opposition political party, the African Democratic Congress ADC the sudden meeting after over 10 years with his erstwhile enemies, the Afenifere and many other shenanigans he has brought to bear.
The reason for this piece is to continue the national discourse, concerning the investment of the humongous sum of over – '$15 billion' power reference made by President Buhari, while addressing members of the Buhari Support Organisation BSO. It seems to have struck Obasanjo in places he didn't expect. While no name was mentioned, he quickly took the path of self defence and in his response, referred the President to Chapters 41, 42, 43 and 47 of his book 'My Watch'
It is really funny that Obasanjo, who ruled Nigeria like his personal fiefdom used just four chapters out of his 3 volume and more than a thousand five hundred pages of book to defend a heist running into billions of dollars which has kept millions of Nigerians in perpetual darkness. According to investigations done by Ibrahim Lamorde, former EFCC Chairman, Obasanjo's administration spent N1.2trn on the National Integrated Power Project NIPP, only N360.7bn has been paid to contractors as at the time Obasanjo left office in 2007. Same administration also spent N273.65bn on the Power Holding Company of Nigeria, PHCN between the period of 1999-2017.
Controversies abound as to the exact amount spent, giving that Obasanjo said "only $3.7bn" was spent out of $10bn. Statements credited to the former speaker of House of Representatives, Dimeji Bankole, during the power sector probe shows that $16bn was spent. The most important conclusion to be drawn out of this back and forth is that billions of dollars was spent and no considerable improvement was witnessed between the said time frame.
It was akin to spending money and more money to make darkness darker. What makes Obasanjo's stand laughable is that his government spent an excess of a trillion naira and gave darkness. A little over this said amount at N1.40trn was awarded by the President Buhari, in contract from the construction of a 3,050 megawatts Mambilla Power Project. This project is expected to last a period of 6 years. The only long term project undertaken by the Obasanjo administration is his letter writing and that too, expires after the President he criticizes invites him over for dinner. This administration has managed to power generation capacity to 7,000 megawatts. It didn't have the luxury of favourable oil prices others had.
It is, amongst other numerous actions, building 8 power plants projects as reflected in the statement credited to the Minister of Works Power and Housing, Raji Fashola. The projects are the Azura (450 MW), Katsina Wind Farm (10 MW), Gbarain (115 MW), Kashimbilla (40 MW), Afam III (240 MW), Gurara (30 MW), Dadin Kowa (29 MW), and Kaduna (215 MW). This seems to be a little, considering that Nigeria has N4.637trn power plants with a capacity of 6,000 megawatts idle, with some being as idle as far back as 2001. The 270 MW capacity AES Barge IPP completed since 2001 is not operational. 1000 Megawatts Enugu coal plant's Mou was signed in Sept 2014 at the cost of $3.7bn hasn't even taken off. $4bn Delta State 2,500MW, started in 2015 with a 13 months completion schedule hasn't recorded any tangible success. This mess, created by Obasanjo's former party is what the Buhari administration is working earnestly to clear.
Obasanjo is quick to point to global happenings and trends for validation. He chose to un-look the fact that as of the year he left office, Brazil had more than 600 hydroelectric power projects with a total capacity of more than 73,000MW according to their Ministry of Mines And Energy. This is more than 14 times the highest power generation levels Nigeria had in her 58 year history at 5,156MW. This didn't happen under Obasanjo. TCN's Interim Managing Director, Mr. Usman Gur Muhammad said that the Transmission Rehabilitation and Expansion Programme of the TCN will upgrade Nigeria's transmission capacity to 20,000MW in the next 4 years. We're witnessing progress that Obasanjo and his clout of Nigeria PLC don't want to admit. It must be painful seeing someone doing better than one who thinks he is the best. We'll read chapter 41 sir, but it hasn't answered the question of "Where is the power?".
Written by Ayobami Akanji a political strategist from Abuja.