BMO Hails Buhari On Wide Consultation On AfCFTA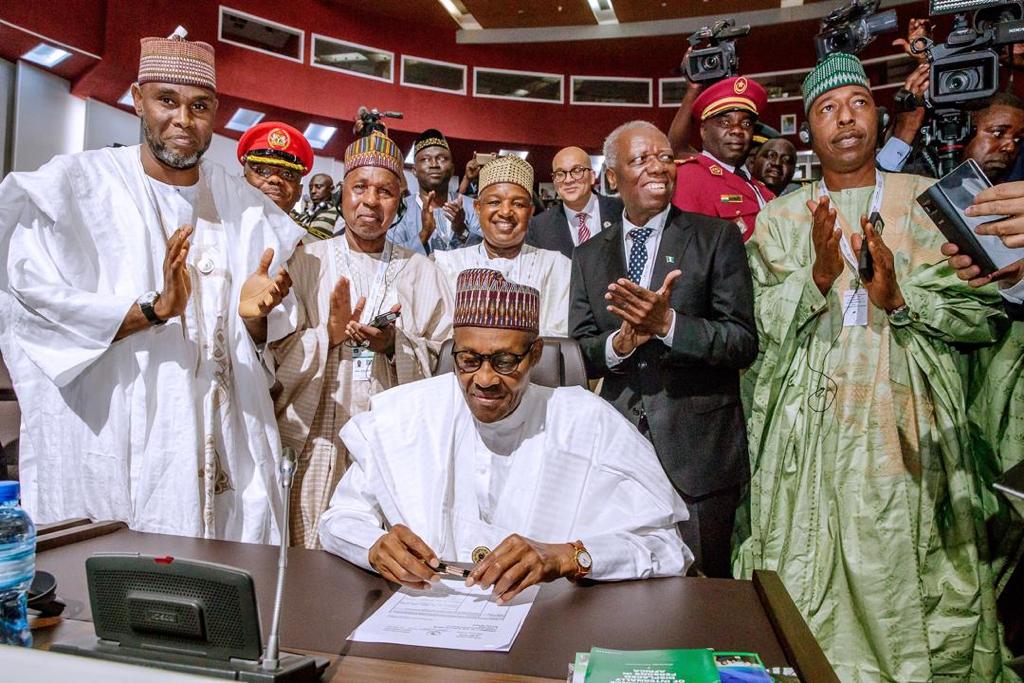 The Buhari Media Organization (BMO) has commended President Muhammadu Buhari for signing the African Continental Free Trade Agreement (AfCFTA) after exhaustive consultation with relevant stakeholders in the country.
AfCFTA is a trade agreement with the goal of creating a single continental market followed by free movement of goods, people and an African single currency union.
BMO in a statement signed by the group's Chairman Niyi Akinsiju and its Secretary Cassidy Madueke, observed that President Buhari has enabled a convergence of opinions among diverse stakeholders on the necessity of the AfCFTA, while noting that If properly operationalised, the agreement will benefit Nigeria in numerous ways being the largest economy in Africa as well as the continent's biggest market.
According to the group; "Nigeria is as important to the AfCFTA as the United Kingdom is to the European Union (EU). Being the largest market and largest economy in Africa, the free trade agreement will open the borders of 51 subscribing countries to the agreement to product and services originating from Nigeria.
"We also note the sense of patriotism with which President Buhari has continued to engage the realisation of the African Continental Free Trade Agreement, especially in relation to obvious concerns over dumping and smuggling of third party countries' products and services masquerading as emanating from AfCFTA participating countries.
"We vigorously support President Buhari's advocacy on fair trade in the bid to discourage other participating African countries from using their jurisdiction as points of illegal access to Nigeria's huge market to the detriment of the country's domestic manufacturers and service providers.
"President Buhari has declared that he desires free trade in the goods produced by Africans in Africa and has insisted on the application of the 'rules of origin' to ensure that only products that are manufactured with over 80 percent of raw materials sourced within the continent qualify for trade within the African Continental Free Trade Agreement.
"Without doubt, the AfCFTA holds a lot of promise for Nigerians. These include access to a single market of more than 1.2billion people, increased industrial and manufacturing capacities and rapid job creation. We encourage all Nigerians, therefore, to lock-in into the huge potentials offered by the African Continental Free Trade Agreement for development networking opportunities across the African continent."