Idris Abdulkareem's Protest Against Adeboye, Misguided And Offensive – ISD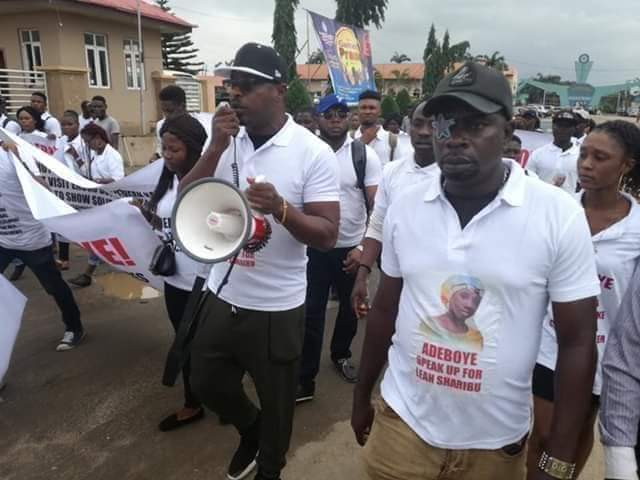 The recently held protest by a group led by the musician Idris Abdulkareem against the General Overseer of the Redeemed Christian Church of God has been described as misguided with ulterior motives, with a lack of understanding and offensive to the institution of the Church by the Initiative to Save Democracy (ISD).
The socio-political and democratic group, led by Akinloye James, its President issued a statement stating that the protest had certain politicians behind it, and had found a pawn in Idris Abdulkareem to carry out such distasteful move against the Church.
The group went further to describe the protests as a waste of time, as the protesters had little or no understanding of the issues they were raising, most of which bordered on what it described as "The delusion of Islamization."
"Over time Nigerians have been bamboozled by an idiotic delusion that the country is being shepherded into islamization. Nothing could be more idiotic. Forgive the hard words, but it is expedient. Anyone who cries out that there is an Islamization agenda has zero understanding of Nigeria's laws. And cannot comprehend what it means to Islamize a country where the population is divided equally between Christians and Muslims."
"There can be no Islamization of Nigeria. It is impossible. The leadership of the country is already shared between a Muslim President and a Christian Vice President. The Secretary to the Government of the Federation, Mr Boss Mustapha, who I know personally is a Christian and the leader of the men's fellowship in his Church in Wuye, Abuja."
"We have a legislature that is abundantly filled and divided with members of both faith, so how is it possible that a law for Nigeria's Islamization would pass through? In fact who would sponsor it?"
The group also stated that the claim that the Church had been silent on the issue of the abduction of Leah Sharibu was absolute falsehood.
It noted that Churches, both individually and collectively were constantly praying for Leah Sharibu.
"Asides the fact that the Vice President, Professor Yemi Osinbajo has been a leading voice for the release of Leah Sharibu, he is in full knowledge of the facts that would lead to her release and is making the needed interventions for its hasty but diligent execution as the number two man in government. In unison, the Church is also praying. Daddy Adeboye is praying. Daddy Oyedepo is praying. Daddy Adeferasin is praying. Among many others. Both in the face of the public on their pulpits, and also in their closets. They don't have to tell you."
"But we don't expect a man who has no known morality, and who doesn't understand Christianity to know these facts. A man who has been sponsored by demonic elements would not know these things."
"Idris and his group of dense protesters would not also know that over 12,000 women and children have been released from captivity from Boko Haram – both Christians and Muslims. He also seems to be unaware that the Ruga policy has been suspended."
The group accused Idris Abdulkareem of being used to push an agenda of fear and evil.
It went further to blast Idris Abdulkareem for having a comatose career that he was seeking to refresh by turning himself into a protester-for-hire.
"Idris Abdulkareem has presented himself as fodder to be used to desecrate the house of God. That a man who has no career, who has no moral standing, is being used to pitch the house of God against men of God is unfortunate and offensive."
"We as a socio-political group would not condone, nor accept such insulting moves. We call on those behind this to leave the house of God out of their dirty and crude politics that disrespects the divine."