BMO Hails Buhari on New Police Welfare Package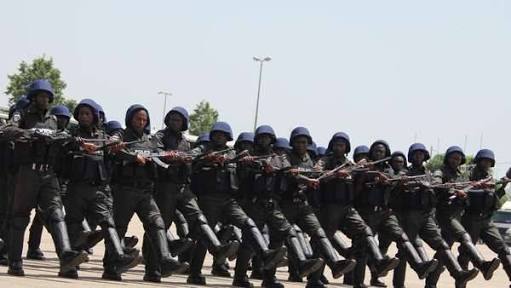 President Muhammadu Buhari's approval of increased wages and allowances for the personnel of the Nigerian Police Force will have a significant impact in improving the morale and attitude of the members of the Police Force.
Reacting to the increament, the Buhari Media Organisation (BMO) noted that this move will ensure a more secure polity.
"As a matter of fact, and across the world, the Police Force of any country is its first line of defence and thus, the well-being and welfare of its officers and men is critical to the discharge of their duties in ensuring a more secure country.
"President Buhari's recent approval of an improved welfare package for the members of the Nigerian Police force is a commendable masterstroke that goes to the root of Nigeria's internal security challenges."
BMO in a statement signed by Niyi Akinsiju and Cassidy Madueke, Chairman and Secretary respectively, noted that the President understood that an underfunded security apparatus like the Nigerian Police Force would result to poor character and poor performance by their personnel. It went further to highlight that the President was conscious of this and is making a concerted effort to fix it..
The group noted that already, members of the Police Force have been seen jubilating at this news.
"The increased wages as approved by President Buhari is a morale booster to our police personnel. With this we are sure to see improved character and attitude in our security personnel."
The group pointed out that previous administrations had neglected the welfare of the police, forgetting that without a well-paid police force, Nigeria's security could be compromised.
It went further to note that the President Buhari administration has shown, in just three years, unprecedented attention to the welfare of the most neglected Nigerians.
"Under the Buhari administration, over 295,000 poorest Nigerian families are now receiving monthly stipends to improve their disposable incomes and welfare, even while they are receiving trainings to improve their life skills. Over nine million children in our public schools are being fed. Over 1 million petty traders are receiving collateral free loans to boost their businesses."
The group noted that President Buhari is fully committed to the welfare and well-being of Nigerians who have previously been neglected.