BMO Commends Buhari on Ecological Projects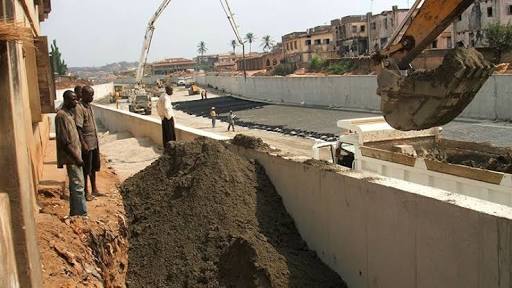 The Buhari Media Organisation (BMO) has commended the Ecological Fund Office, a department in the office of the Secretary to the Government of the Federation, as it embarks on the commissioning of about 70 ecological intervention projects in communities across the six geo-political zones of the country.
In a statement signed by its Chairman Niyi Akinsiju and Secretary Cassidy Madueke, the group said the projects, worth billions of Naira, were approved for implementation by President Muhammadu Buhari in order to end the devastation and subsequent suffering caused by desertification, gully erosion and flooding in specific locations and communities across the country.
"There is no doubt that the interventions by the Ecological Fund Office in the affected communities have solved problems that have given sleepless nights to citizens whose means of livelihood and property, including farms, houses and other valuables were threatened by or lost to desertification, flooding and disastrous gully erosion.
In some of the benefiting communities, whole towns and villages, where hundreds of people live, were saved from devastation by the interventions, thereby safeguarding the well-being of the residents.
"Already some projects have been commissioned in Nasarawa and Akwa Ibom States. The locations of the projects reflect the diversity and spread of the interventions. In Nasarawa town of Nasarawa state, a 2.5-kilometre drainage to control gully erosion and road improvement projects were executed. Both were commissioned by the Attorney-General of the Federation and Minister of Justice, Alhaji Abubakar Malami on behalf of President Muhammadu Buhari.
"In riverine Akwa Ibom state, four roads and drainage networks to check flooding in Eket Ekpene were commissioned on behalf of President Muhammadu Buhari by the Minister of Industry, Trade and Investment, Dr. Okechukwu Enelamah on 13th September, 2018. Additionally, the Minister commissioned a channelisation project which diverted a stream that was causing flooding in the community. With these projects, leaders of the community said that they were saved from the perennial flooding and gully erosion that gave them sleepless nights.":
The Federal Government awarded contracts for the projects in June 2017 for N451 million. They were completed within schedule in January 2018.
The Minister said at the commissioning ceremony that the administration of President Muhammadu Buhari does not consider political partisanship in serving Nigerians and the provision of amenities that have positive impact on the well-being of the citizenry.
The Akwa Ibom state Commissioner for Environment, who represented the state governor during the commissioning ceremony, expressed delight for the gully erosion, roads and flood control projects. He praised President Muhammadu Buhari for providing the facilities, and urged the Federal Government to execute similar projects where they are needed in other parts of Akwa Ibom state.