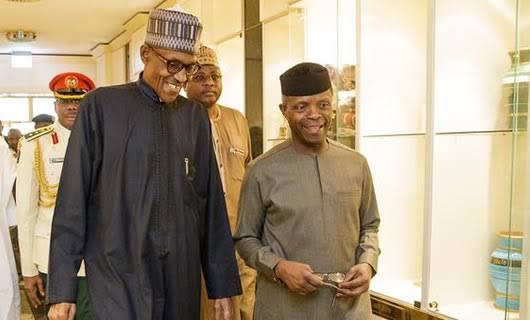 The 15 percent rise in foreign exchange earnings from non-oil export is a vindication of President Muhammadu Buhari's foresight in diversifying the Nigerian economy.
According to the Buhari Media Organisation (BMO), the expansion in production of agricultural commodities for export, and mining of non-oil minerals is pulling in more foreign exchange for Africa's biggest economy.
In a statement signed by its Chairman Niyi Akinsiju and Secretary Cassidy Madueke, BMO said that Central Bank of Nigeria (CBN)'s latest figures on earnings from non-oil and electricity exports which increased by 15 percent to $1,034.59 million in Q4 2018 "is a clear manifestation of the wisdom in Buhari's economic diversification effort.
"CBN statistics which indicate a favourable provisional Balance of Payments (BOP) for Q4 2018 with a surplus of $2.80bn is proof that Nigeria's effort to reduce unnecessary imports and increase exports is working to our national advantage.
"We expect Nigerians to appreciate that it is a significant economic achievement for the country's Current Account Balance (CAB) to have improved from a deficit of $1,544.41 million in Q3 2018 to a surplus of $1,104.57 million in Q4 2018.
"This achievement did not happen on its own, but a result of sound economic management by the administration and its agencies that are working in harmony to achieve the vision of President Buhari to reset the economy, sustain and deepen the status of our economy as the largest on the African continent."
The pro-Buhari group specifically praised the CBN for its diligent management of the country's foreign exchange chest and turning the nation's financial account balance with assets of $2,327.91 million in the period under review against net financial liabilities of $4,615.17 million recorded in the preceding period.
"The impact of restriction on access to foreign exchange at official rates for the frivolous importation of certain goods has had a significant impact in checking leakages of the country's foreign exchange reserves by increasing the surplus in the goods account.
"It is significant to note that the CBN says surplus in the Goods Account increased significantly to $6.794 billion in Q4 2018 from surpluses of $3.76 billion in the preceding quarter and $5.473 billion recorded in the corresponding period of 2017."
BMO said the decrease in the imports bills by 21 per cent to $9.862 billion, which is below the level recorded in the preceding quarter is proof that Nigerians are looking inward in their consumption pattern as this was as a result of 20 percent decrease in the import of non-oil products.